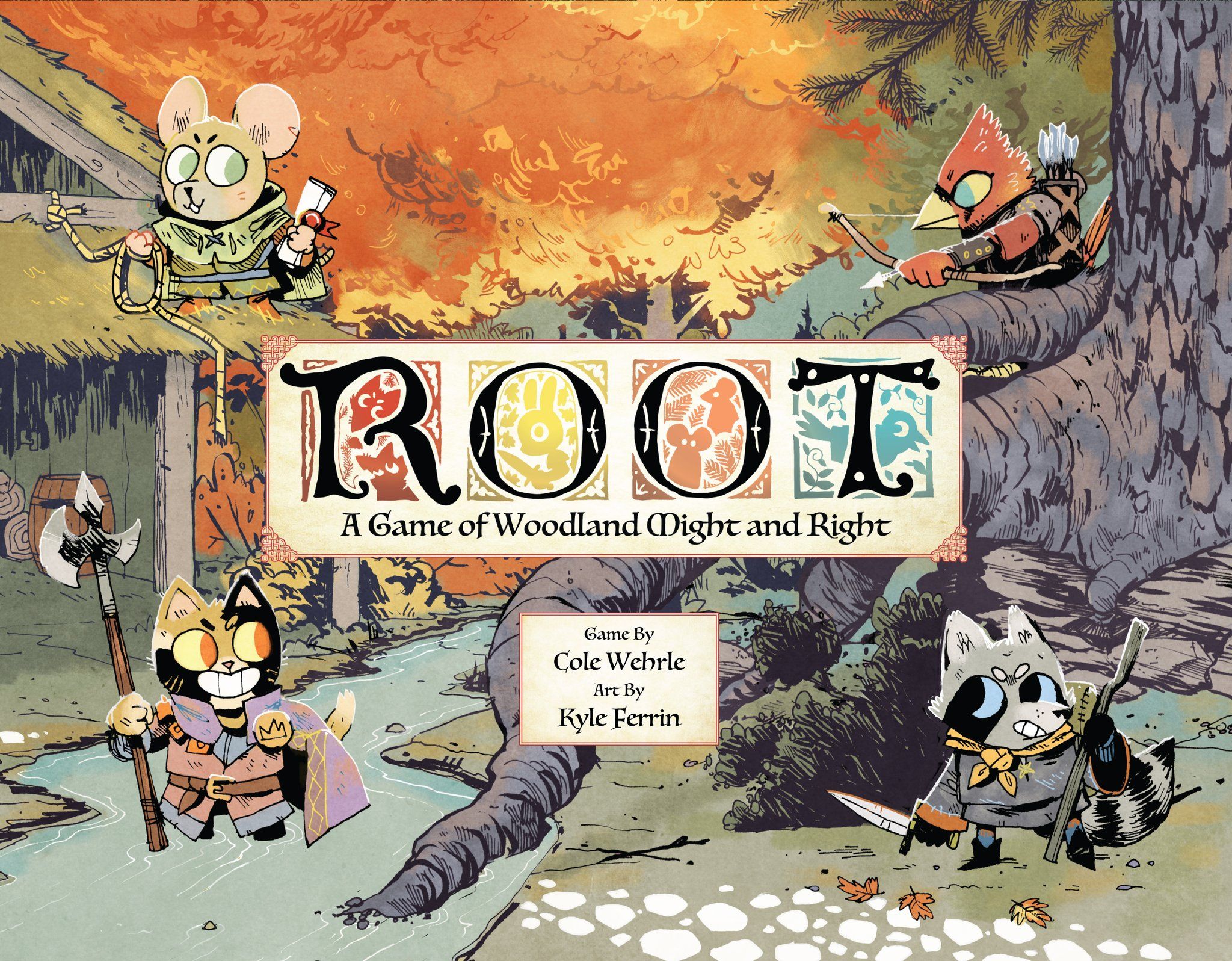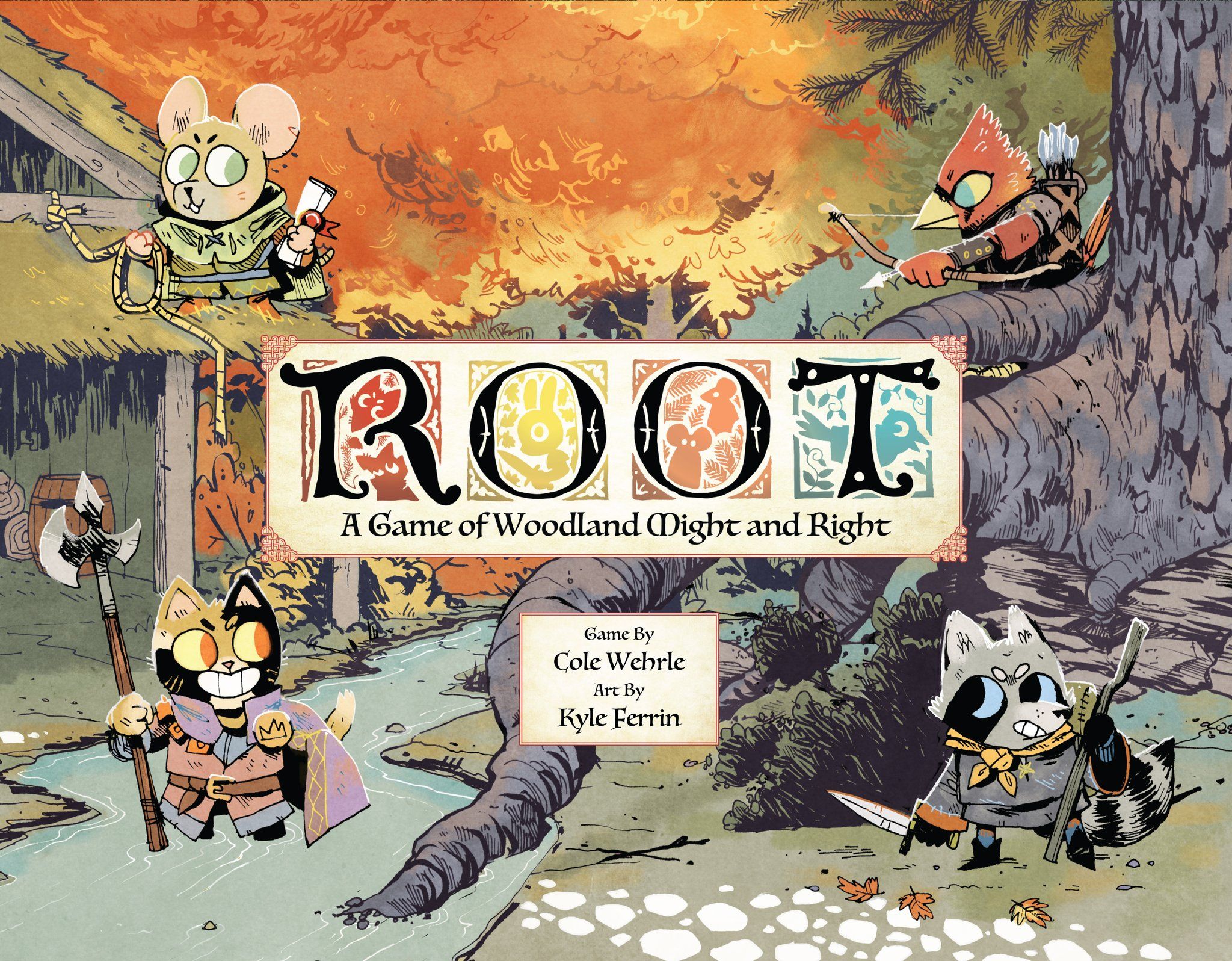 Description
Root is a game of adventure and war in which 2 to 4 (1 to 6 with the 'Riverfolk' expansion) players battle for control of a vast wilderness. The nefarious Marquise de Cat has seized the great woodland, intent on harvesting its riches. Under her rule, the many creatures of the forest have banded together. This Alliance will seek to strengthen its resources and subvert the rule of Cats. In this effort, the Alliance may enlist the help of the wandering Vagabonds who are able to move through the more dangerous woodland paths. Though some may sympathize with the Alliance's hopes and dreams, these wanderers are old enough to remember the great birds of prey who once controlled the w...
Reviews
How To Play
Rules Download
Sorry, we have no downloads available for this game at the moment.
Leder Games LED01000 Root, Game
£91.49
Root - Riverfolk Expansion Board Game
£47.99
Leder Games B01MRVPFTM Vast: The Crystal Caverns
£49.48
£46.20
Brotherwise Games 013BGM Unearth Board Games, Multi-Colored
£27.99
Hoax Board Game
£10.10
£15.06
City of Zombies Maths Board Game - The Ultimate Edition
£34.99
Thunderstone: Root of Corruption Board Game
£31.99
Asmodee EMPHAN01 Hanamikoji, Multicoloured
Manopoulos Walnut Root Backgammon Set - Hand Made in Greece - Olive wood chips
£169.00
Olive root 19" Backgammon Set - Hand Made in Greece by Manopoulos
£149.00
Thunderstone Advance Towers of Ruin + Roots of Corruption + Cavern of Bane
£150.00
Manopoulos Traditional 15" Walnut root Backgammon Set Ivory-Brown chips
£119.00
Root board game & Riverfolk expansion NEW SEALED READY TO SHIP Leder Games
£129.95
Marrocan Maple Root Chess Board 28cm Square
£98.00
Root Base Game - BRAND NEW
£84.50
Mancala Board Game- 4 Player, Square Root Strategy Game, Folds for Storage or
£80.65
Root board game A game of Woodland Might & Right NEW SEALED Leder xmas
£79.95
Root Base Game: A Game of Woodland Might and Right - Leder Games Free Shipping!
£75.69
The 7th Continent Board Game Expansion The Flying Roots - NEW & SEALED
£50.00
Root Riverfolk expansion board game expansion NEW Leder Games
£49.95