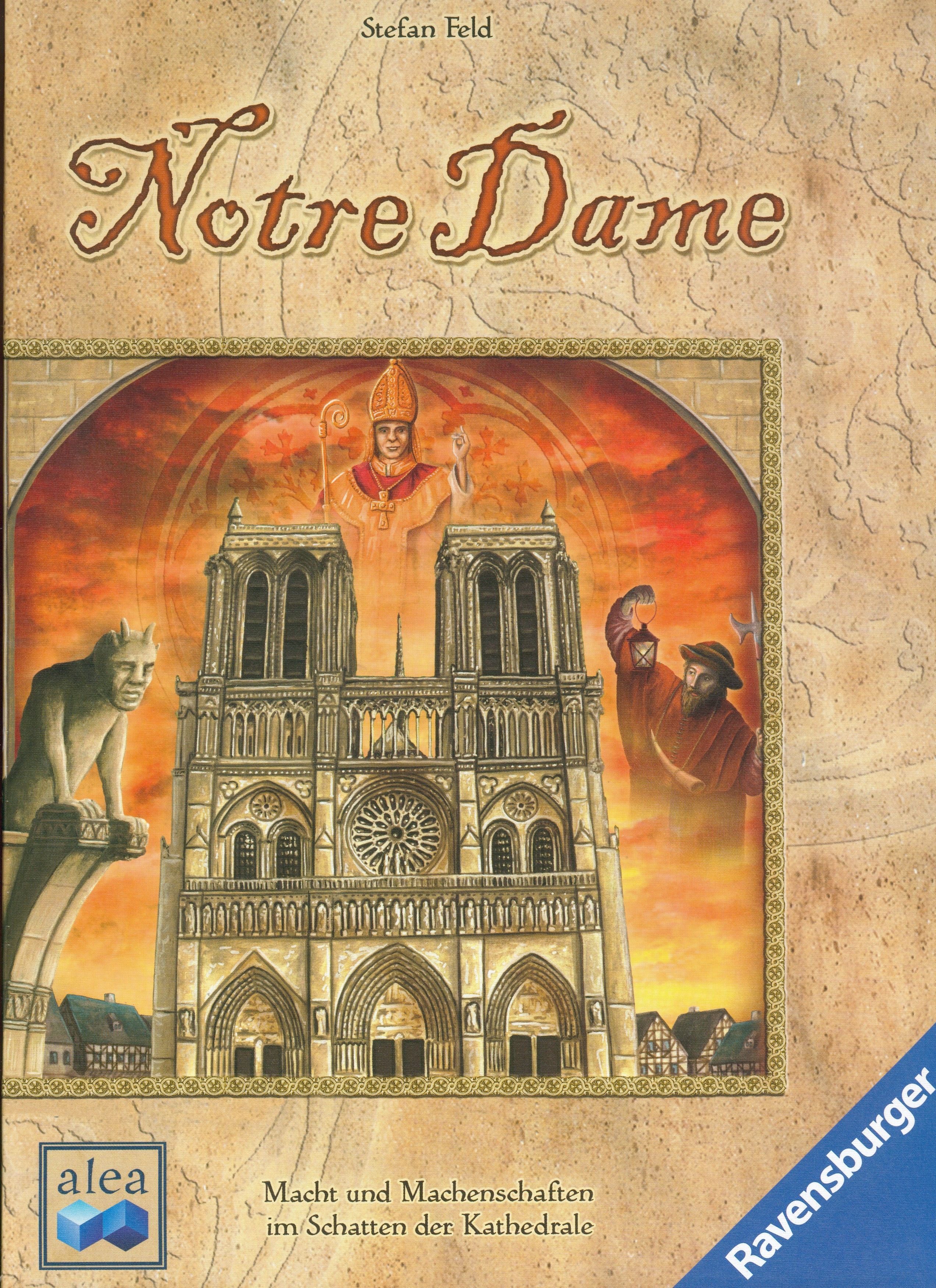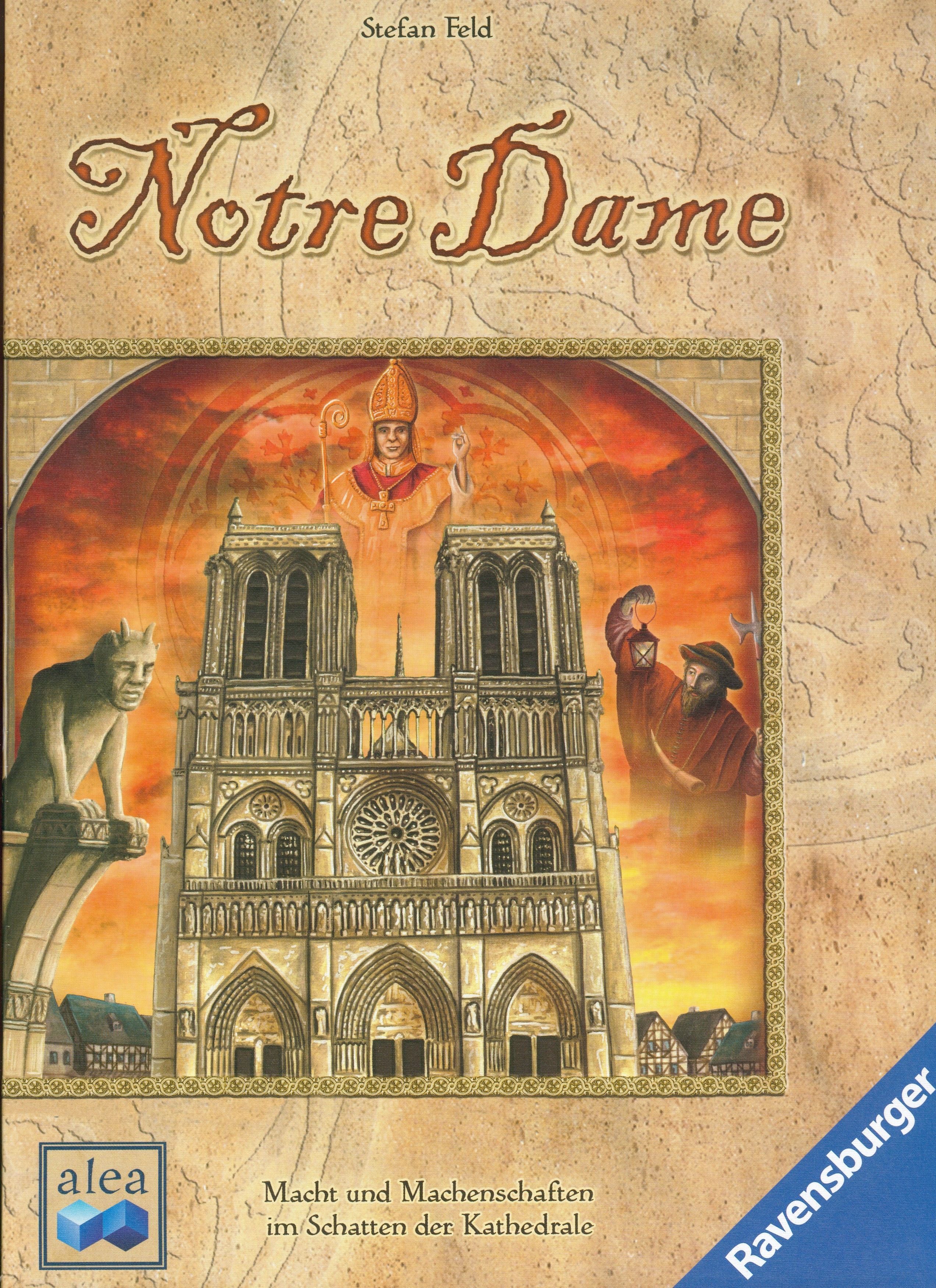 Description
Rio Grande Games' description: The players take on the roles of the heads of influential families in Paris at the end of the 14th century. In the shadow of the Notre Dame cathedral, the players compete for prosperity and reputation. Each family controls one of the 3–5 boroughs that surround the site of Notre Dame. As head of his family, each player tries, through clever use of his action cards, to advance the power and prestige of his family, but penalties are assessed on those who do not take care of the health of the people who live in their borough. The player with the most prestige at the end is the winner. Players play as well-off Parisians in the 14th centu...
How To Play
Rules Download
Sorry, we have no downloads available for this game at the moment.
Disneys The Hunchback of Notre Dame Town Square Board Game MB 1995 - Complete
£9.99
Disney Hunchback Of Notre Dame 3D Board Game
£9.75
Notre Dame strategy board game By Rio Grande Games
£20.00
Notre Dame strategy board game
£19.99
DISNEY * The Hunchbank Of Notre Dame * Town Square Game * Boardgame * Complete *
£9.99
Notre Dame, Euro Strategy Board Game by Stefan Feld, Rio Grande Games, Brand NEW
£27.99
1996 MB GAMES DISNEY'S THE HUNCHBACK OF NOTRE DAME MISSING ONE CLIP
£7.95
NOTRE DAME Board Game. Rio Grande Stefan Feld. Contents Sealed.
£35.06