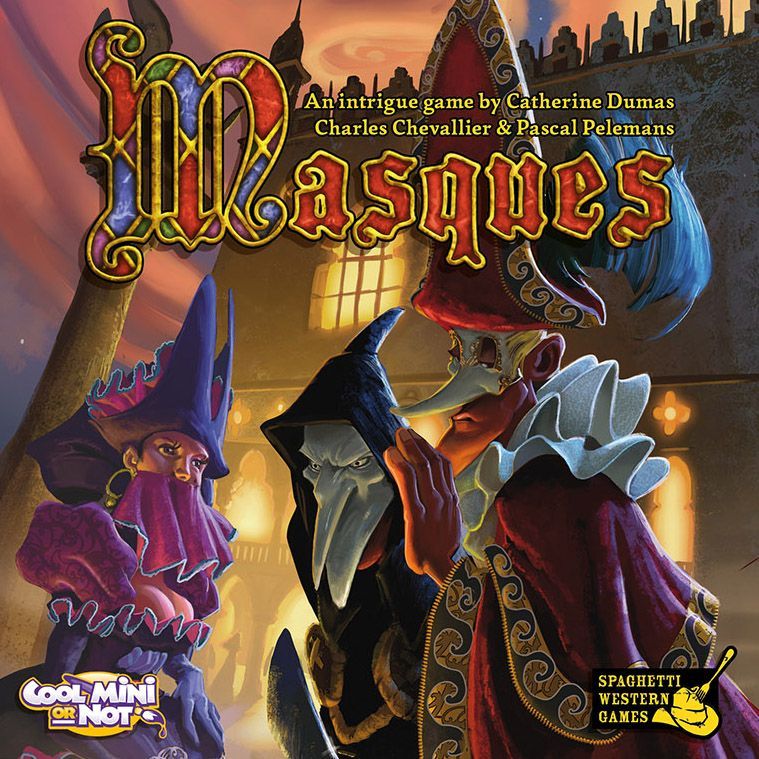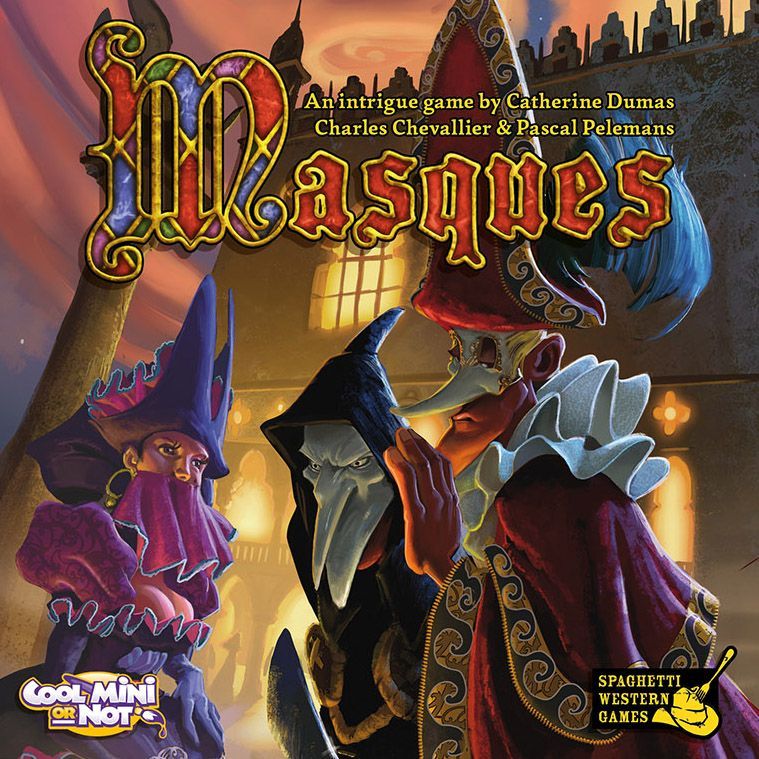 Description
As the head of an ambitious Venetian family in Intrigo (a.k.a. Masques) – which won the 2009 Concours de créateurs under the title St Benoît – you have sent your most influential representatives to mingle at the Doge's masquerade ball. By cleverly positioning these guests (and by manipulating the guests of your opponents), you'll vie for the attention of Venice's elite guild masters, ensuring the most political power for your family. Gameplay revolves chiefly around the clever use of guest cards with varying levels of influence. Each player receives a hand of guest cards, and each guest card has an influence value and its own power, e.g., the peddler, the as...
How To Play
Sorry, we currently have no How To Play videos for Masques.
Rules Download
Sorry, we have no downloads available for this game at the moment.
MASQUES GAME BRAND NEW & SEALED
£4.95
Bal Masque Board Game
£20.00
QUEBEC - Board Game - Le Scorpion Masque Games - NEW
£27.99
Scorpion Masque Decrypto Communicate Safely Multiplayer 3 - 8 Players Board Game
£17.99
Masque of the Red Death Edgar Allen Poe Board Game Gris Grimly IDW Sealed New
£29.99
Vintage BAL MASQUE/MASKED BALL Board Game - Catch a Thief - Shallcross Creations
£7.95
EDGAR ALLAN POE'S - 'Masque of the Red Death' Board Game (IDW Games) #NEW
£59.99
Edgar Allan Poe's Masque of the Red Death - Brand New & Sealed
£41.66