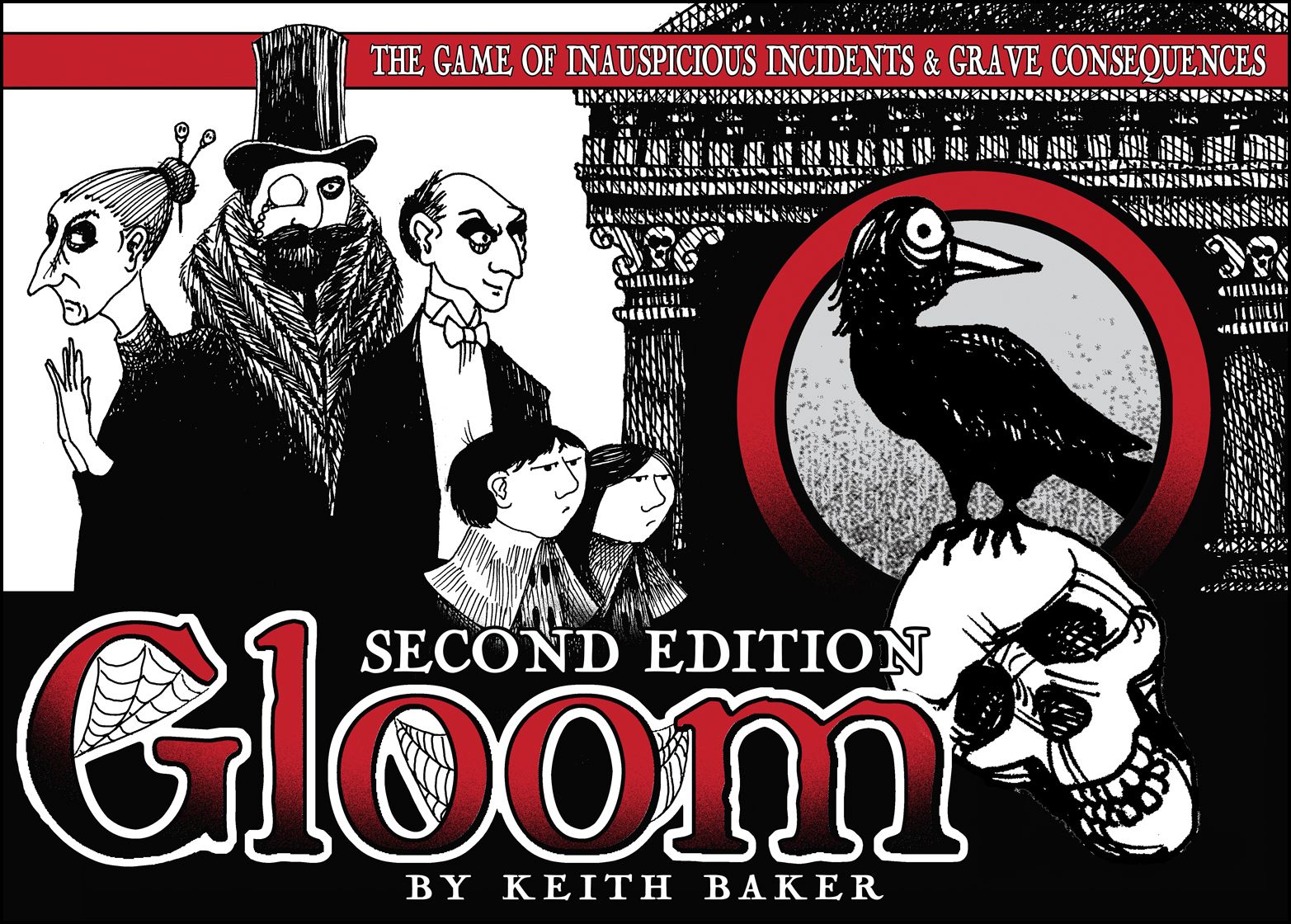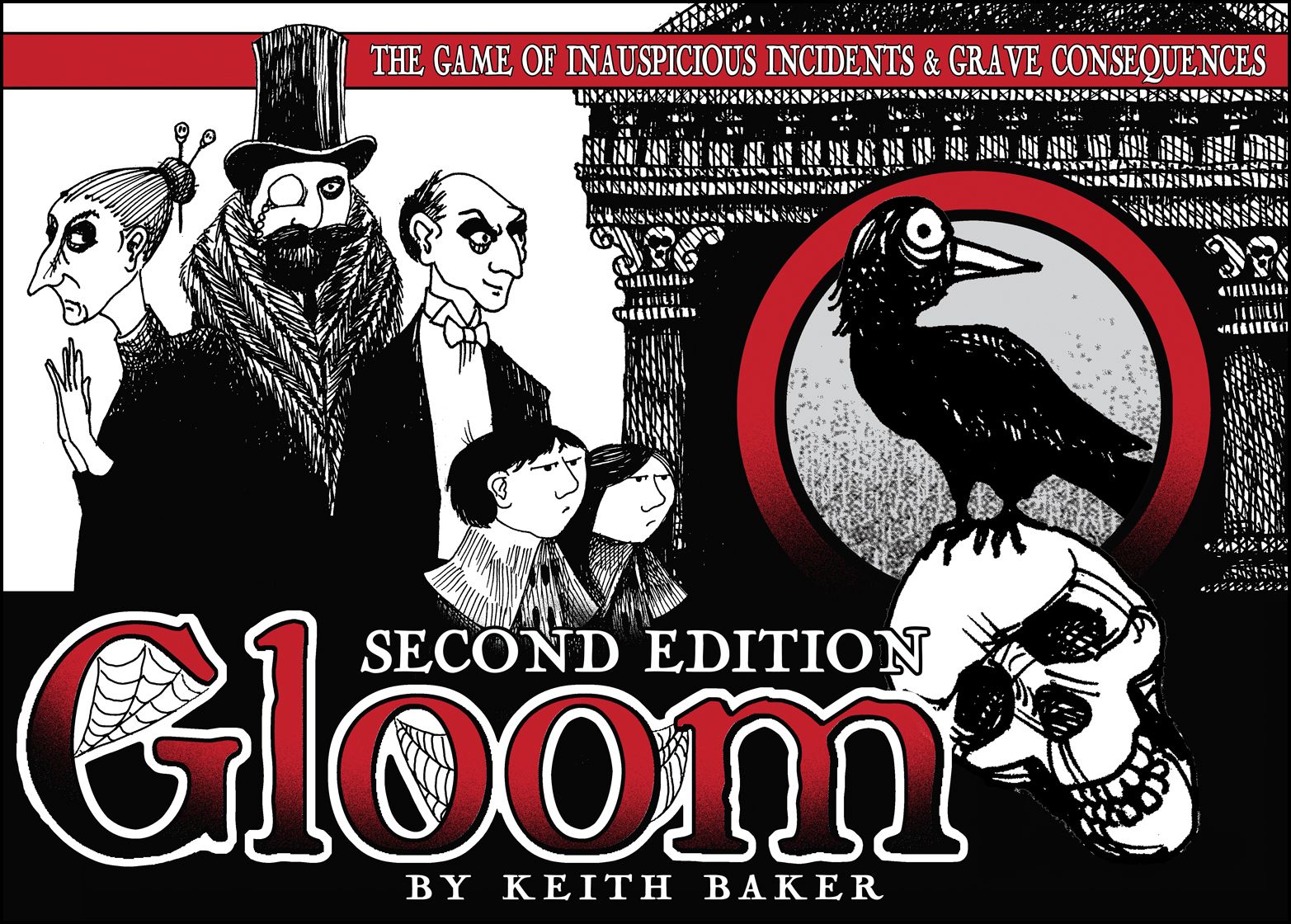 Description
The world of Gloom is a sad and benighted place. The sky is gray, the tea is cold, and a new tragedy lies around every corner. Debt, disease, heartache, and packs of rabid flesh-eating mice—just when it seems like things can't get any worse, they do. But some say that one's reward in the afterlife is based on the misery endured in life. If so, there may yet be hope—if not in this world, then in the peace that lies beyond. In the Gloom card game, you assume control of the fate of an eccentric family of misfits and misanthropes. The goal of the game is sad, but simple: you want your characters to suffer the greatest tragedies possible before passing on to the well-deserved...
How To Play
Sorry, we currently have no How To Play videos for Gloom.
Rules Download
Sorry, we have no downloads available for this game at the moment.
Gloom! Card Game 2nd Edition: Unwelcome Guests Expansion - Brand New & Sealed
£11.71
Gloom of Kilforth - Brand New & Sealed
£48.74
Munchkin Gloom Card Game - Steve Jackson Games
£11.99
Cthulhu Gloom Card Game Expansion - NEW - Atlas Games
£10.99
Gloom in SPACE - Standalone/Expansion - Card Game - NEW
£22.99
Gloom! Card Game 2Nd Edition: Unhappy Homes Expansion - Brand New & Sealed
£14.19
Gloom Card Game 2nd Edition Game Of Inauspicious Incidents & Grave Consequences
£22.99
Munchkin Gloom Card Game - Steve Jackson Games fantastic condition
£20.00