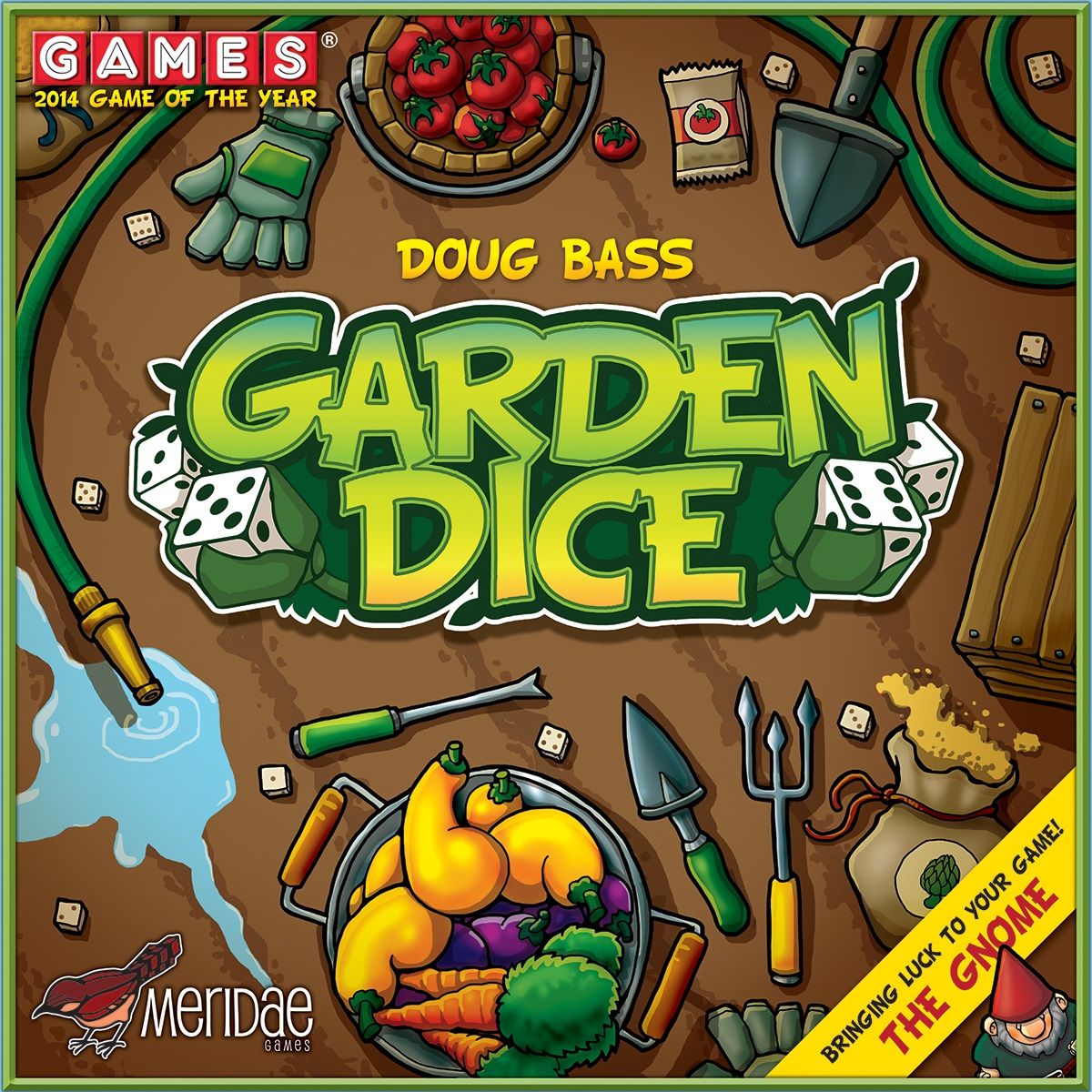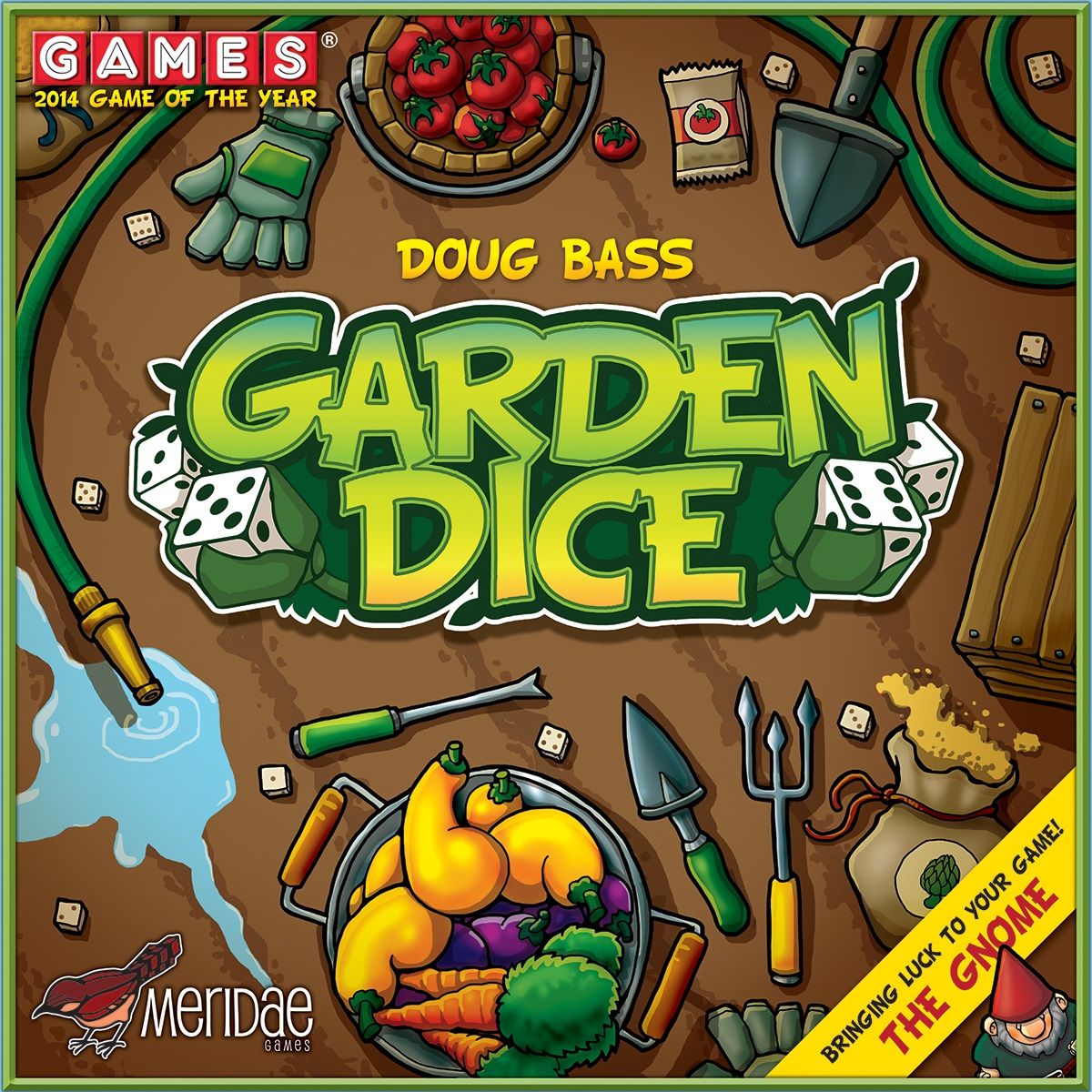 Description
Garden Dice is a family strategy game that combines dice rolling, tile laying, and set collection. The game board depicts a garden as a 6x6 grid in which seed and vegetable tiles are placed using dice rolls as coordinates. Players take turns using the dice to plant, water, and harvest five different types of vegetables with differing point values, from the lowly squash to the mighty eggplant. The game's chaining mechanism allows players to water or harvest multiple tiles using a single action, enabling players to build upon each others' chains. Players can also use bird and rabbit tiles to eat other players' seed and veggie tiles, but not without paying a small penalty. Two other sp...
How To Play
Sorry, we currently have no How To Play videos for Garden Dice.
Rules Download
Sorry, we have no downloads available for this game at the moment.
Garden Dice Board Game MINT Condition Never Played
£24.99
Garden Dice board game by Meridae Games
£39.00
Garden Dice board game: The Card Expansion by Meridae Games
£24.00
Rare 1993 Peter Pan FOREVER FRIENDS Pop Dice Board Game Round & Round The Garden
£14.99
Garden Dice, Board Game
£34.99
Garden Dice Board Game - The Card Expansion.
£24.99
692193 Kosmos Gardens Who System Planted Die Schönsten Flowers? Game Plants New
£18.13