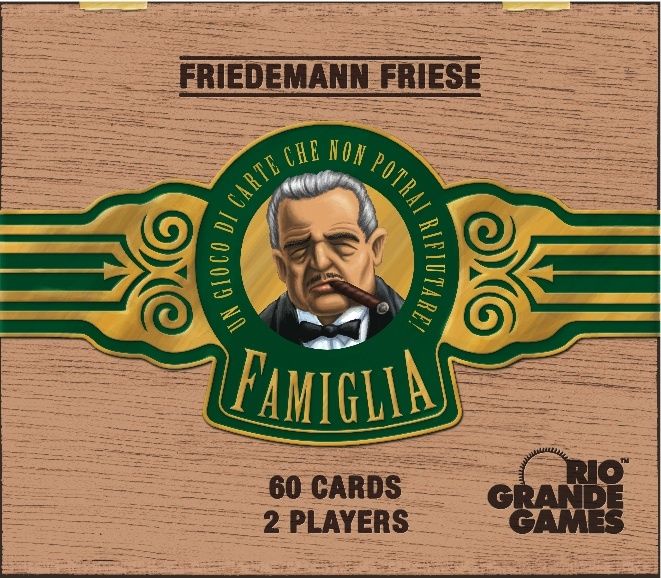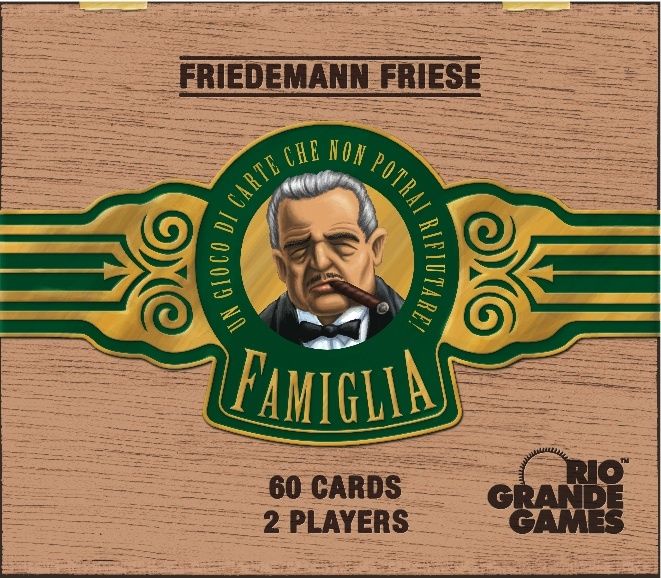 Description
Prepare yourself for a fierce duel. Cleverly use the features of the four different families to snatch the most valuable gangsters away from your opponent. Your goal? To have the best gang at the end of the game. In Famiglia, the players collect gangsters with the goal of collecting the highest-valued gangsters. With the exception of the 0-value gangsters, a player normally needs two identical gangsters (same family and same value) to be able to take a gangster with the next highest value of the same family. When a player does this, they place one of the smaller gangsters from their hand into their play area. To get higher-valued gangsters faster, the player may use the special abil...
How To Play
Sorry, we currently have no How To Play videos for Famiglia.
Rules Download
Sorry, we have no downloads available for this game at the moment.