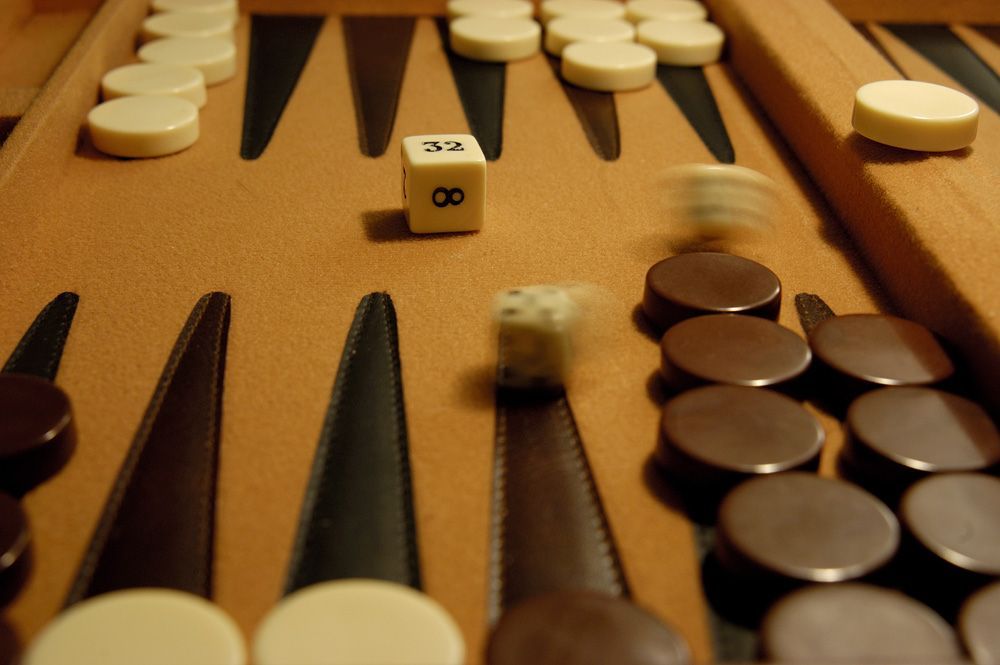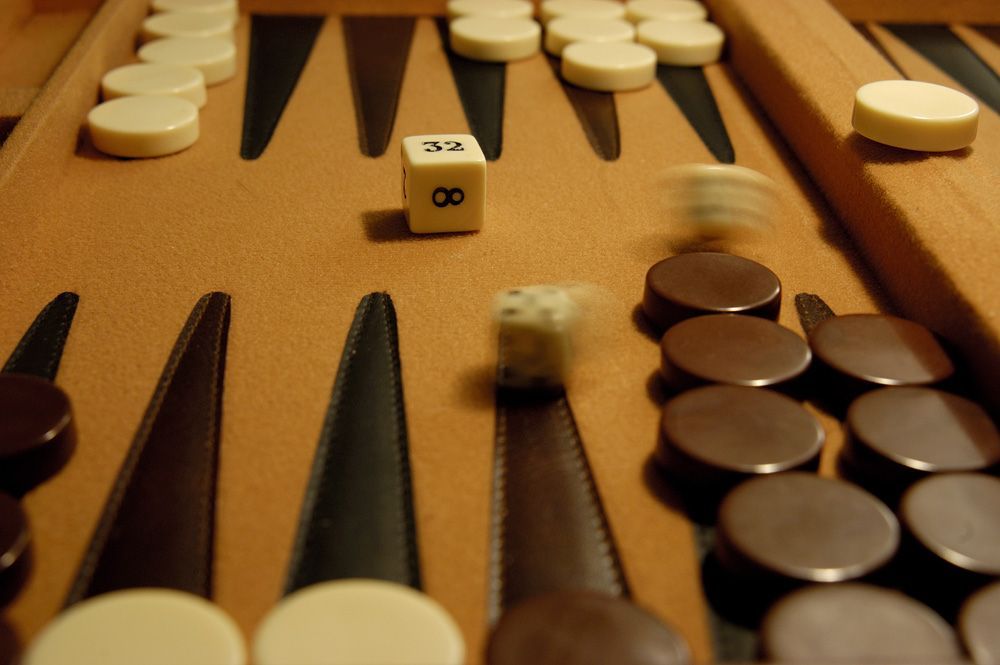 Description
Backgammon is a classic abstract strategy game dating back thousands of years. Each player has a set of 15 "men" that must be moved from their starting positions, around, and then off the board. Dice are thrown each turn, and each player must decide which of his men to move based on the outcome of the roll. Players can capture each other's men, forcing the captured men to restart their journey around the board. The winner is the first player to get all 15 men off the board. A more recent addition to the game is the "doubling cube", which allows players to up the stakes of the game, as it is often played for money. Although the game relies on dice to determine movement, th...
How To Play
Sorry, we currently have no How To Play videos for Backgammon.
Rules Download
Sorry, we have no downloads available for this game at the moment.
BACKGAMMON SET TAVLA WOODEN BOARD GAME OYUN Full Size FROM UK
£36.99
3in1 FOLDING WOODEN CHESS SET Board Game Checkers Backgammon Draughts Gift
£11.39
Backgammon Set Wooden Board Game Marble 19"
£49.99
BACKGAMMON & CHECKERS WOODEN BOARD GAME SET WITH PEARL DESIGN 15"DOUBLING DICE
£39.99
Folding Wooden Chess 3in1 Set Board Game Checkers Backgammon Draughts Gift
£11.39
Small backgammon set - the fantastic board game of strategy
£21.99
Wooden backgammon set -Tavla-Tabula-Game- Board Game-Entertainment- High Quality
£45.00
WOODEN BACKGAMMON SET FOLDABLE BOARD GAME HEAVY QUALITY
£39.99