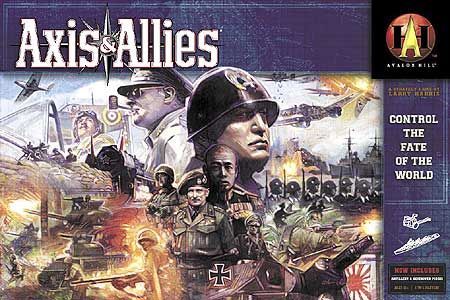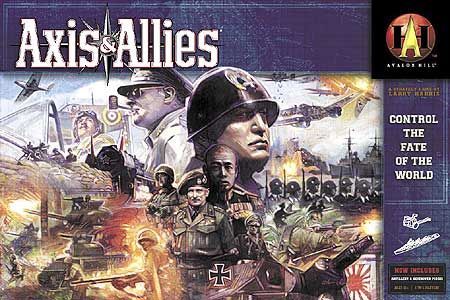 Description
Axis & Allies (2004) aka Axis & Allies Revised Edition is the first Avalon Hill version of the classic light weight war game Axis & Allies. The game simulates the entire scope of World War II. The game is nominally designed for five players, representing the Allies: United States of America, United Kingdom and Russia vs. the Axis: Germany and Japan. However, it is most often played as a two-player game. Axis & Allies features a simple dice-based combat system; a small number of types of naval, air and land units; territory control; and technology research to improve unit capabilities. Major new features of Axis & Allies (2004) include new units (e.g...
How To Play
Sorry, we currently have no How To Play videos for Axis & Allies.
Rules Download
Sorry, we have no downloads available for this game at the moment.
Axis and Allies 1941 Board Game
£10.00
Axis And Allies WW1 1914 board game Complete
£112.00
Brand New Axis & Allies WW11 Strategy Game
£9.99
Axis & Allies Pacific - Military Strategy Board Game
£80.00
Vintage AXIS & ALLIES 1986 GAME Multi-list For Spare Replacements
£2.99
Vintage AXIS & ALLIES 1986 GAME Multi-list For Spare Replacements
£14.99
AXIS & ALLIES WW2 39-45 2004 Revised Edition Excellent Complete AVALON HILL Free
£25.00
Axis & Allies 1942 & Axis & Allies Europe - BOTH GAMES IN ONE BOX
£12.00