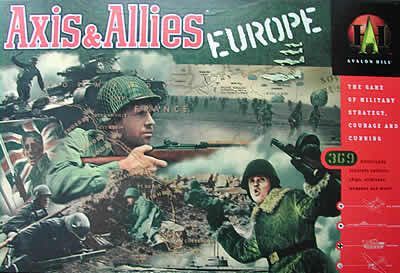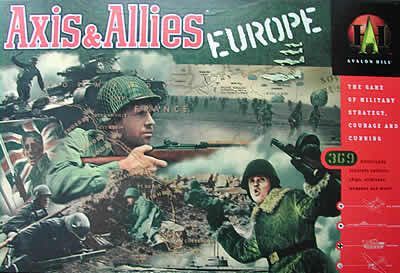 Axis & Allies: Europe Board Game
Description
One of the first releases from Avalon Hill games under Hasbro. A&A: Europe uses the same system as the original Axis & Allies, although now the focus of the game in on the European theater of WWII. Two new units have been added to the game (destroyers and artillery) and there are some modifications to the rules and overall strategic scenario. ...
How To Play
Sorry, we currently have no How To Play videos for Axis & Allies: Europe.
Rules Download
Sorry, we have no downloads available for this game at the moment.
Axis & Allies 1942 & Axis & Allies Europe - BOTH GAMES IN ONE BOX
£12.00
AXIS & ALLIES EUROPE GAME - 1999 - MILITARY STRATEGY GAME - AXIS AND ALLIES GAME
£25.99
Axis & Allies Europe: 1940 2nd Edition - Brand New & Sealed
£65.21
Axis & Allies Europe 1940 Revised Board Game Brand New
£99.95
Axis And Allies - Europe 1940 2nd Edition
£99.84
Axis & Allies Europe Board Game Spare Parts SIX game Cards
£8.61
Avalon Hill Board Game Axis & Allies Europe 1940 2nd Edition English Wizards
£85.01
Axis and Allies Europe 1940 2nd Edition
£85.43