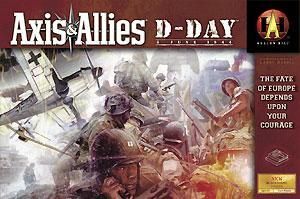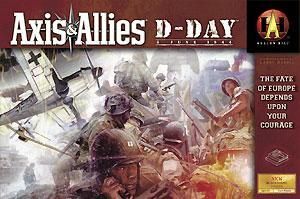 Axis & Allies: D-Day Board Game
Description
From the Avalon Hill web site: It's the morning of June 6, 1944. As Allied forces prepare to storm Normandy's beaches, the fate of Europe is in your hands! In honor of next year's 60th anniversary of D-Day, Avalon Hill will release Axis & Allies D-Day, a new, stand-alone extension of the classic strategy game Axis & Allies. Axis & Allies D-Day will allow players to recreate the largest amphibious invasion in history. Axis & Allies D-Day features detailed game components including a new blockhouse piece, an extra-large game board, and original artwork commissioned exclusively for the D-Day game box. Other elements of this new Axis & Alli...
How To Play
Sorry, we currently have no How To Play videos for Axis & Allies: D-Day.
Rules Download
Sorry, we have no downloads available for this game at the moment.