Axis & Allies: Battle of the Bulge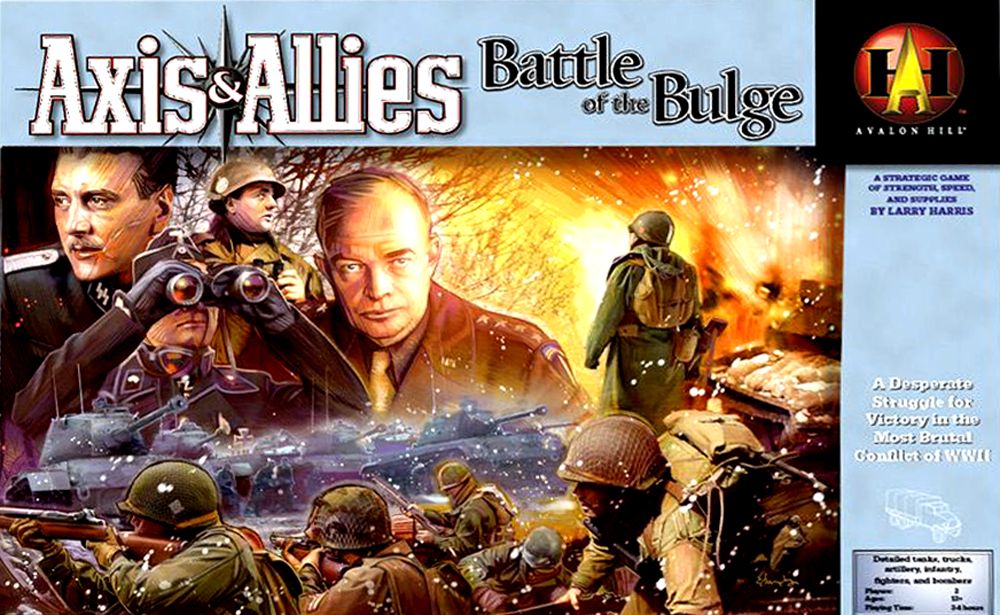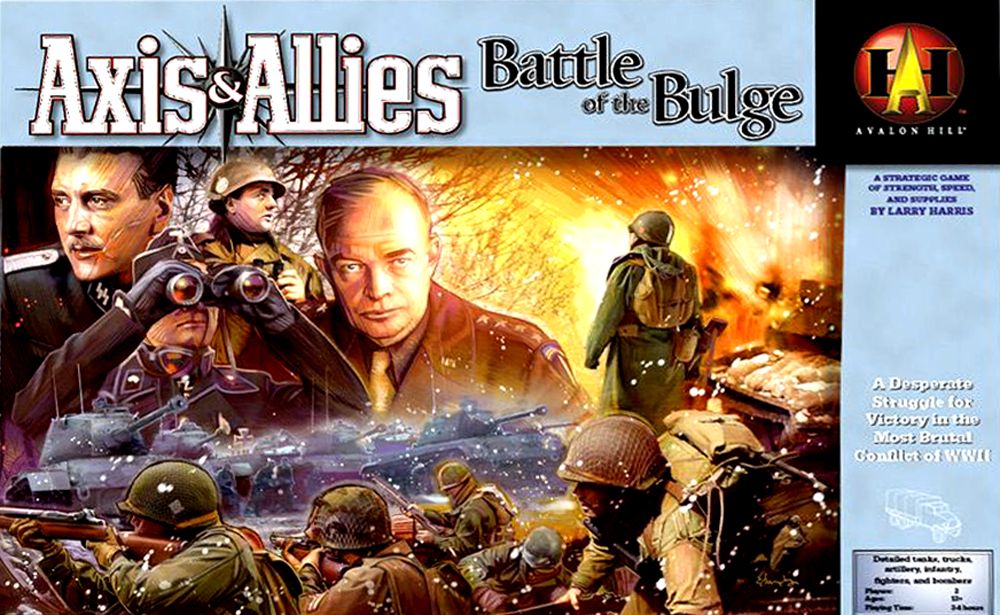 Axis & Allies: Battle of the Bulge Board Game
Description
From Avalonhill web site: German tanks thunder into the snow-covered Ardennes forest, opposed only by a few unsuspecting divisions of exhausted American troops. As Axis forces plunge into the countryside, Allied troops must struggle to hold the front line in order to repel the all-out offensive. Axis & Allies: Battle of the Bulge challenges you to control territory and contend with supply shortages, while directing infantry, artillery, tanks, and aircraft in one of the most decisive conflicts of World War II. Scheduled for release in November, 2006, Axis & Allies Battle of the Bulge will feature detailed game components including a new truck piece, a hex-based game ...
How To Play
Sorry, we currently have no How To Play videos for Axis & Allies: Battle of the Bulge.
Rules Download
Sorry, we have no downloads available for this game at the moment.