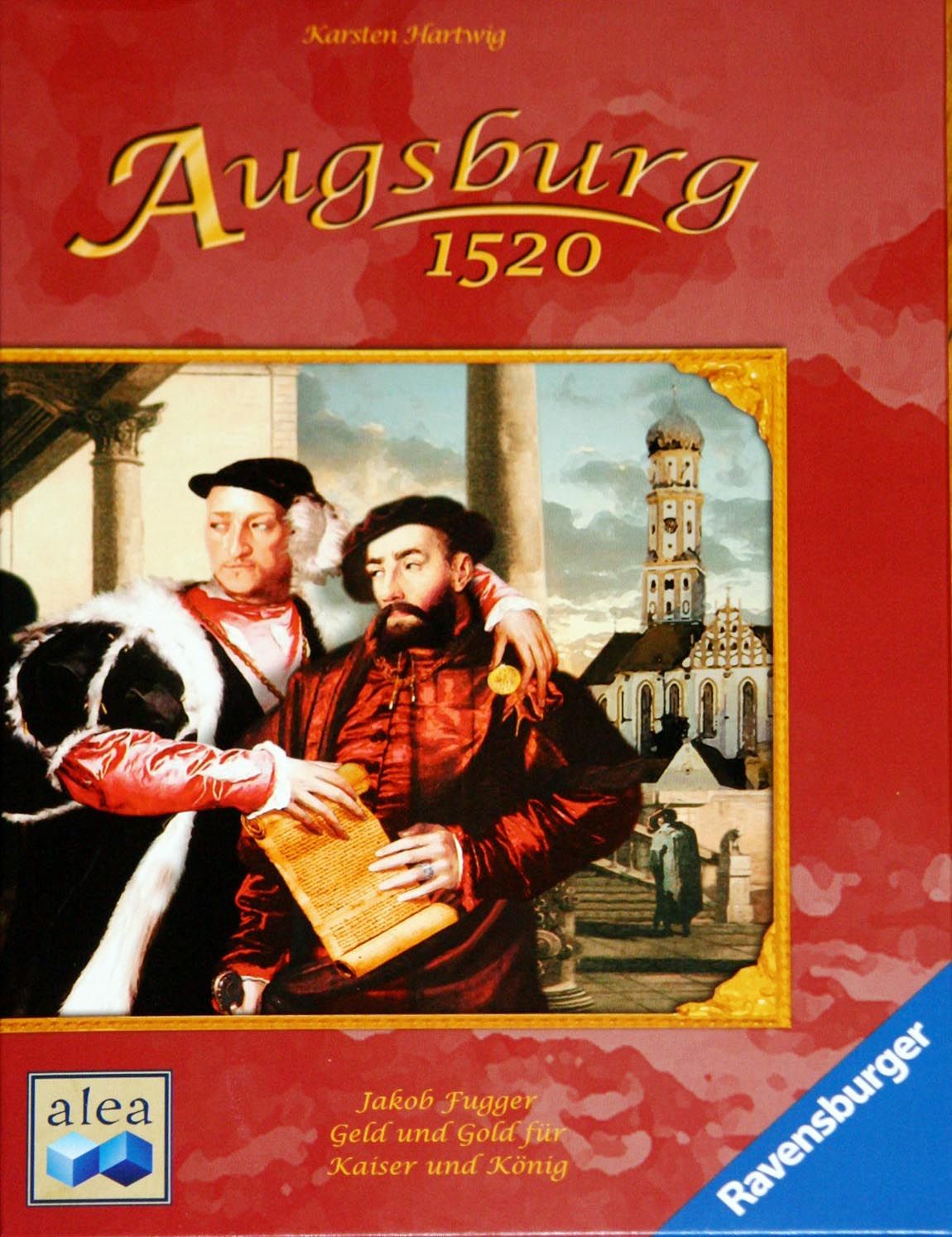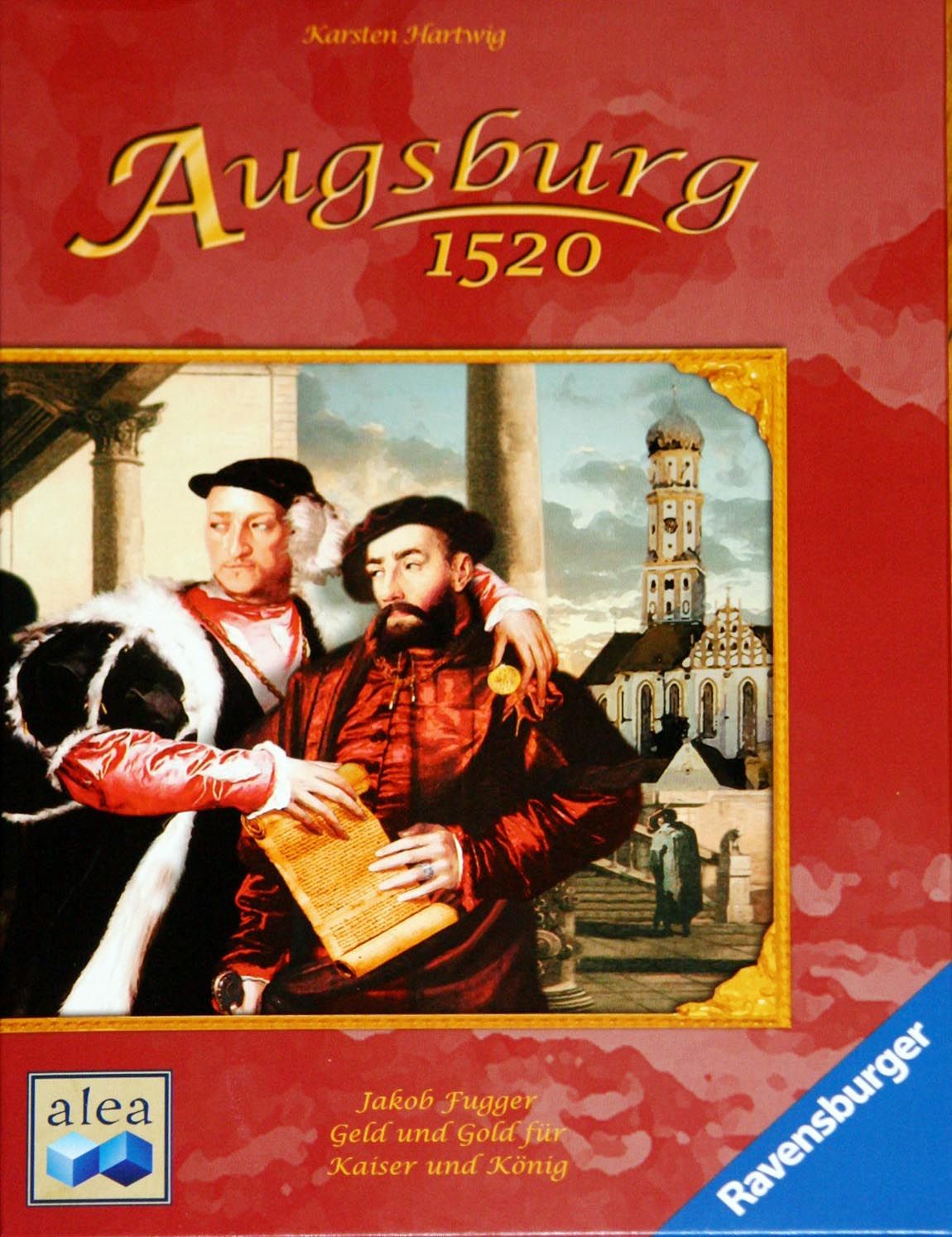 Description
From Alea: The game is about Jakob Fugger, who was probably the wealthiest man of his time. "Jakob the Rich," as he was named in his time, owned so much money that he loaned money to a host of counts and kings. Often, they were not able to repay him in cash, so they awarded him special privileges, such as trade rights and offices. 2 to 5 players ages 12 and up assume the role of the merchants from Augsburg and try to get what they can -- by means of auctions -- from the nobility, thus increasing their wealth and particularly their social status. The game play uses a simple bidding mechanism. Each round, players offer cards of varying values in a series ...
How To Play
Sorry, we currently have no How To Play videos for Augsburg 1520.
Rules Download
Sorry, we have no downloads available for this game at the moment.