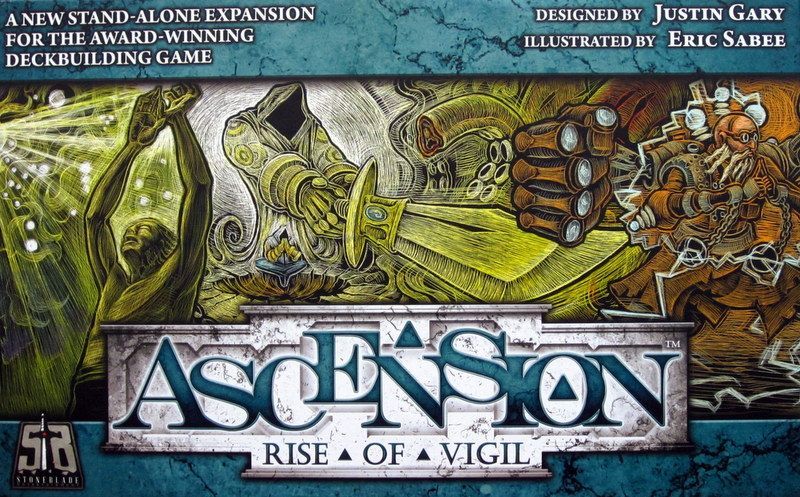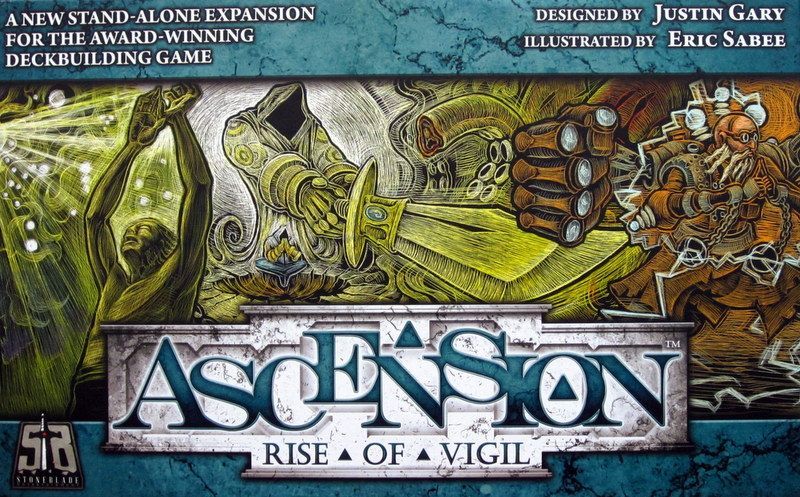 Ascension: Rise of Vigil Board Game
Description
Ascension: Rise of Vigil is a deck-building game in which players acquire cards from a central pool, then place those cards in their discard pile to be shuffled into their deck for later use; creatures also show up in that shared card pool, and players can combat them to earn victory points (VPs) and possibly other benefits, such as the ability to remove less useful cards from their deck or to banish cards from the pool that others might find useful. The game ends once all the available VPs have been claimed or the shared deck of cards runs out. Ascension: Rise of Vigil, part of the Ascension deck-building game series, is both a standalone game for 2-4 players and an expansion that ...
How To Play
Sorry, we currently have no How To Play videos for Ascension: Rise of Vigil.
Rules Download
Sorry, we have no downloads available for this game at the moment.
Buy Ascension: Rise of Vigil Board Game at the best price