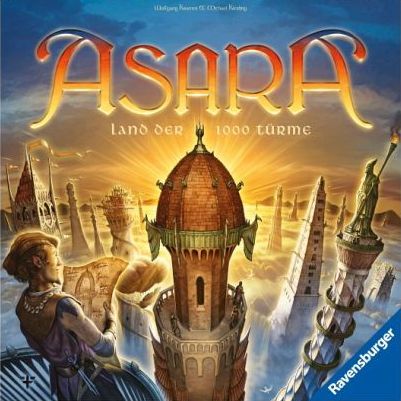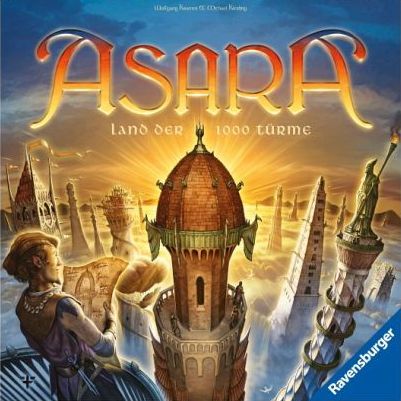 Description
In Asara, you take on the role of a wealthy builder competing to bring the most prestige to your name through constructing the largest and most ornate towers in the city. The game is played over 4 rounds (years), during which you will be acquiring the pieces for your towers and assembling them. Players are given a hand of cards with different colors. On their turn, players play a card from their hand to an action space on the board. These spaces allow players to acquire tower pieces, get money, build a portion of their towers, etc. Once a card has been played in one of the action spaces on the board, all subsequent cards played in that area have to follow the original card&rsqu...
How To Play
Sorry, we currently have no How To Play videos for Asara.
Rules Download
Sorry, we have no downloads available for this game at the moment.