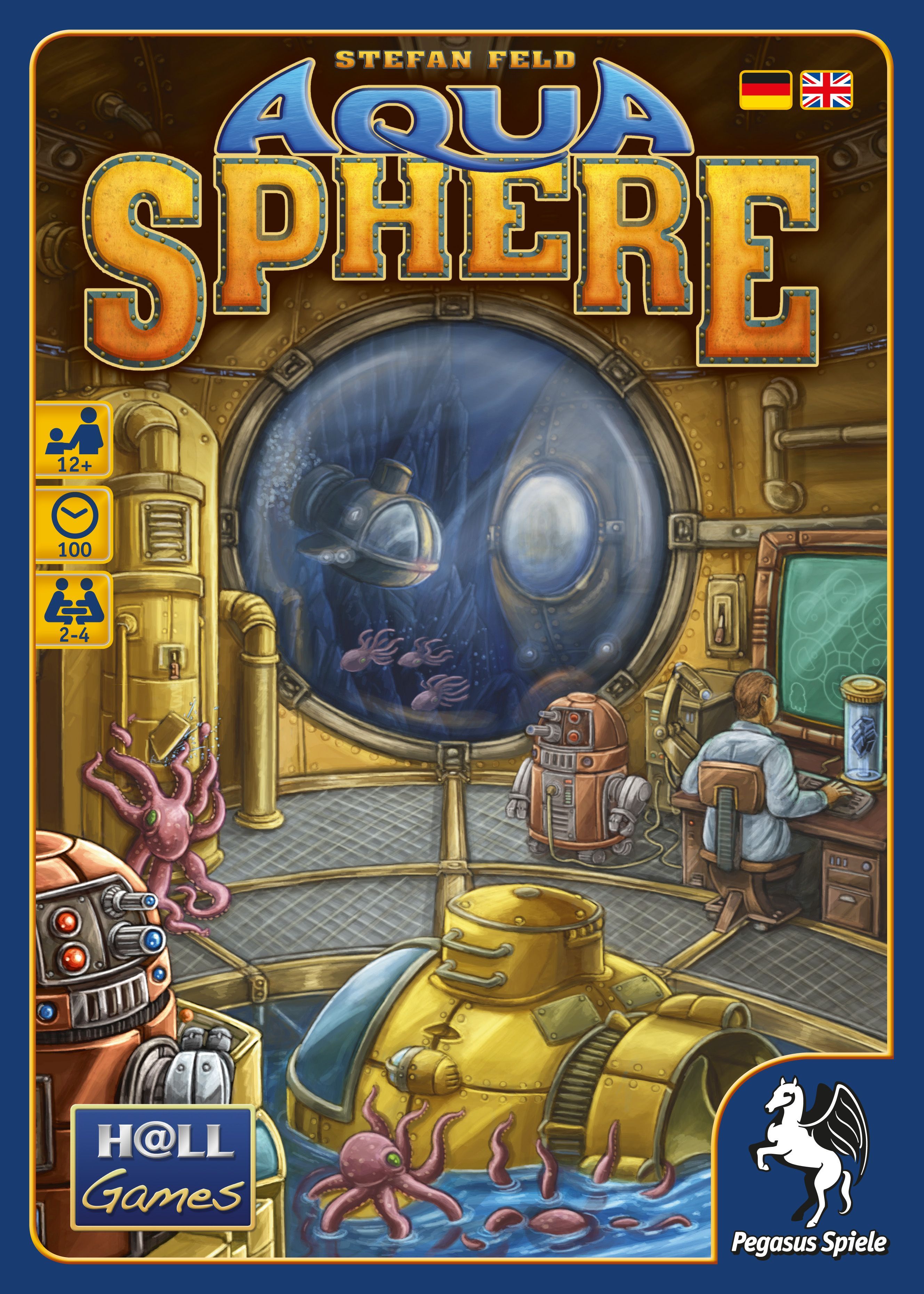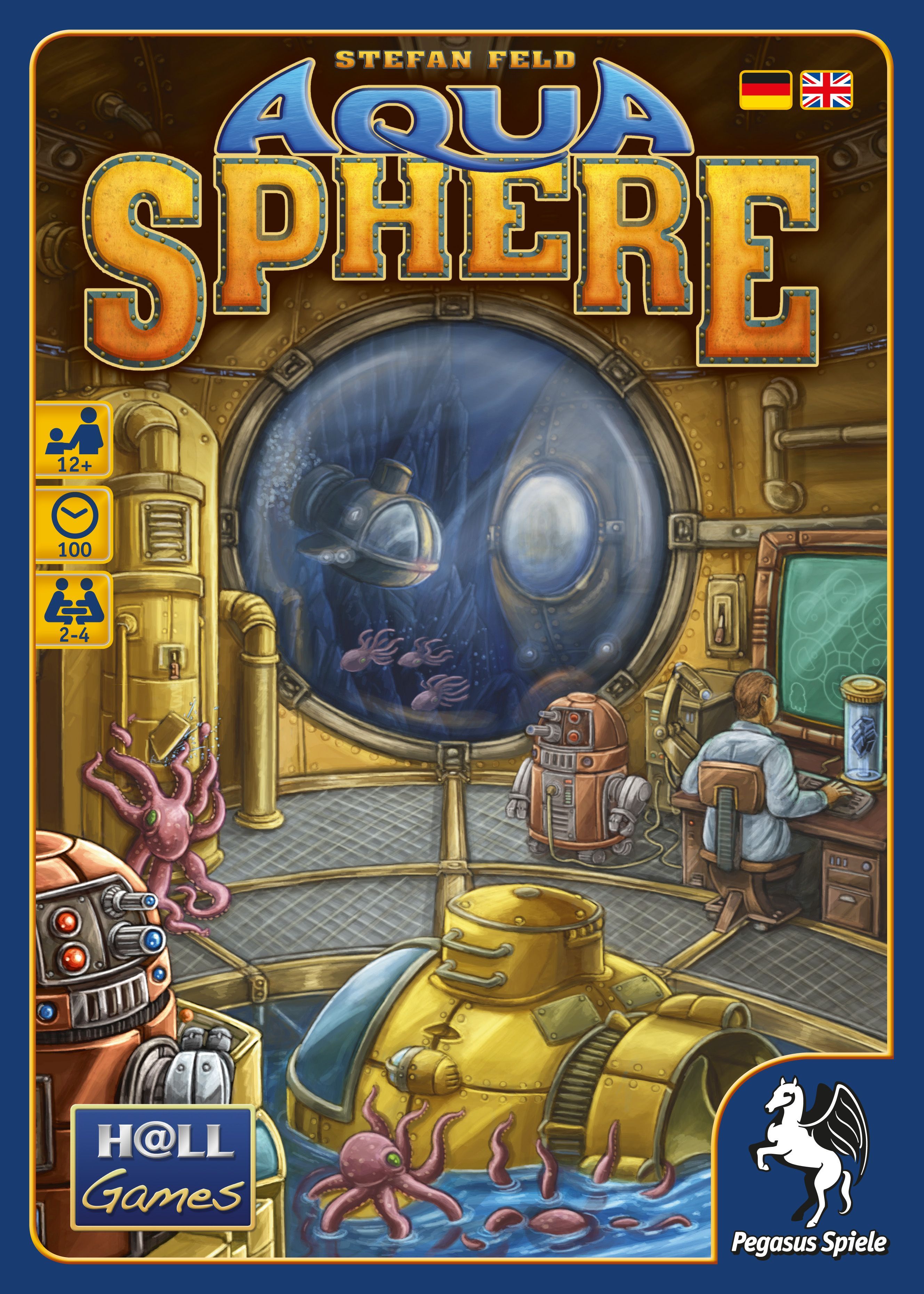 Description
News from the depths! The AquaSphere is a research facility stationed deep below the ocean's surface, and your skilled team — consisting of an engineer, a scientist, reprogrammable bots, and exploratory submarines — is trying to gather as much data as possible. The game board in AquaSphere has two main areas: A research station comprising six sectors in which your scientist conducts experiments and a headquarters where your engineer supervises preparation of the bots. During each of the four game rounds, you take several turns, and on each turn you either: Use your engineer in the headquarters to program a bot; each round you can choose from three of th...
How To Play
Sorry, we currently have no How To Play videos for AquaSphere.
Rules Download
Sorry, we have no downloads available for this game at the moment.