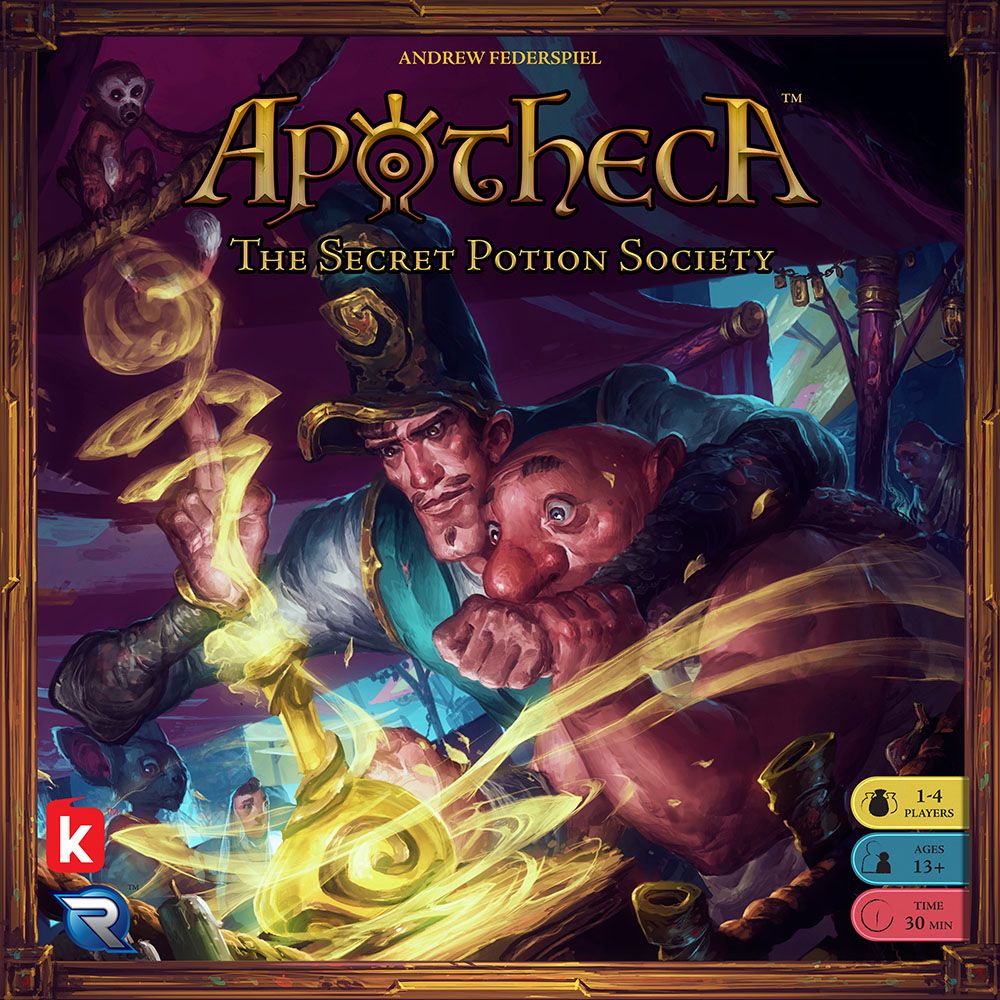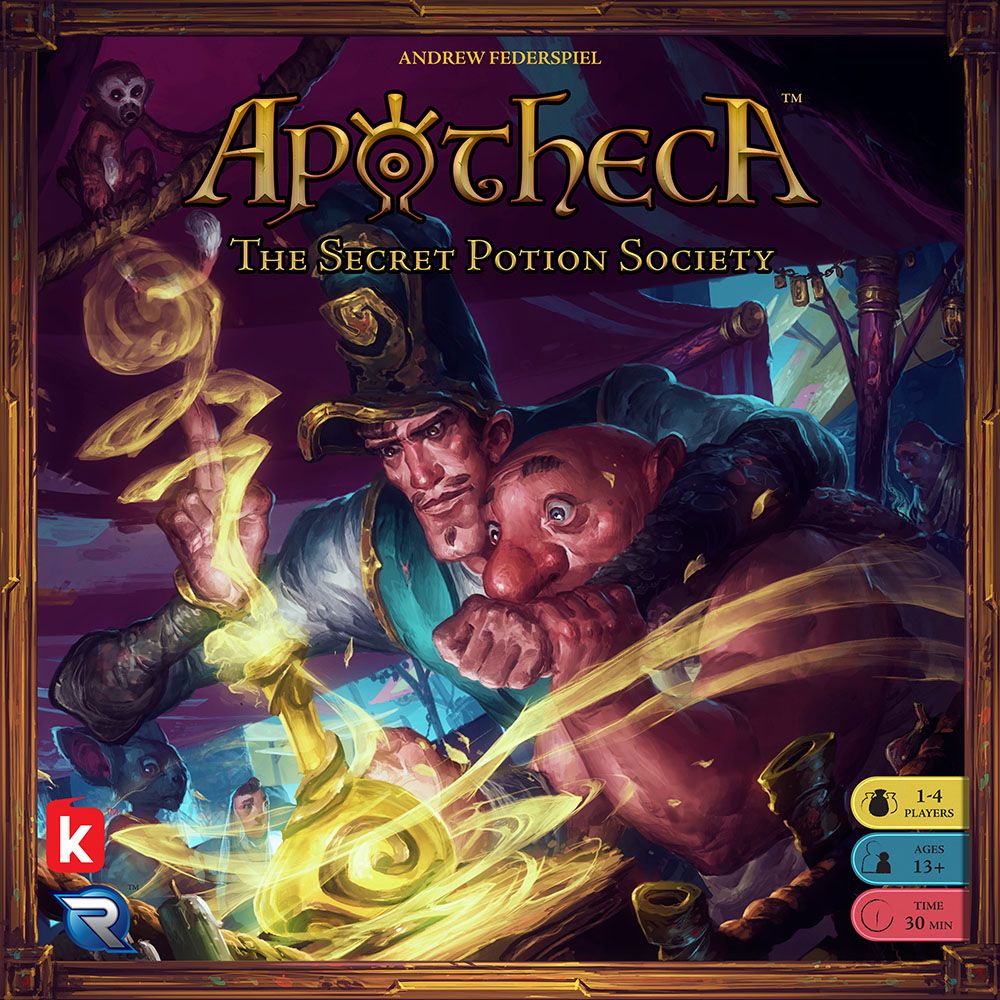 Description
Players craft potions in a secret marketplace. Hide ingredients to deceive opponents, and use magical powers to mix concoctions. But beware - your opponents are brewing schemes of their own! Apotheca is played on a 4x4 grid. Players gain points by making matches of three potions of the same color in a row. The first player to make three matches wins. It's easily learned, but the combination of asymmetric powers and secret facedown potions make the game a delicious challenge. On each turn, players take 2 of 4 possible actions: Reveal: Reveal a secret potion and gain a gem of that color Restock: Draw, look at, and place secret potions on the board until t...
How To Play
Sorry, we currently have no How To Play videos for Apotheca.
Rules Download
Sorry, we have no downloads available for this game at the moment.
Apotheca: The Secret Potion Society - Board Game - Complete
£5.50
Apotheca: The Secret Potion Society - Board Game - Complete
£19.99
Apotheca: The Secret Potion Society + Promotional Card - Renegade Game Studios
£32.50
Golf On Board The 1-4 Player Golf Board Game Age 5+ Years
£4.99
Golf On Board The 1-4 Player Golf Board Game Age 5+ Years Novelty Gift
£5.99
Apotheca: The Secret Potion Society Renegade Game Studios Card Game 2016
£21.24