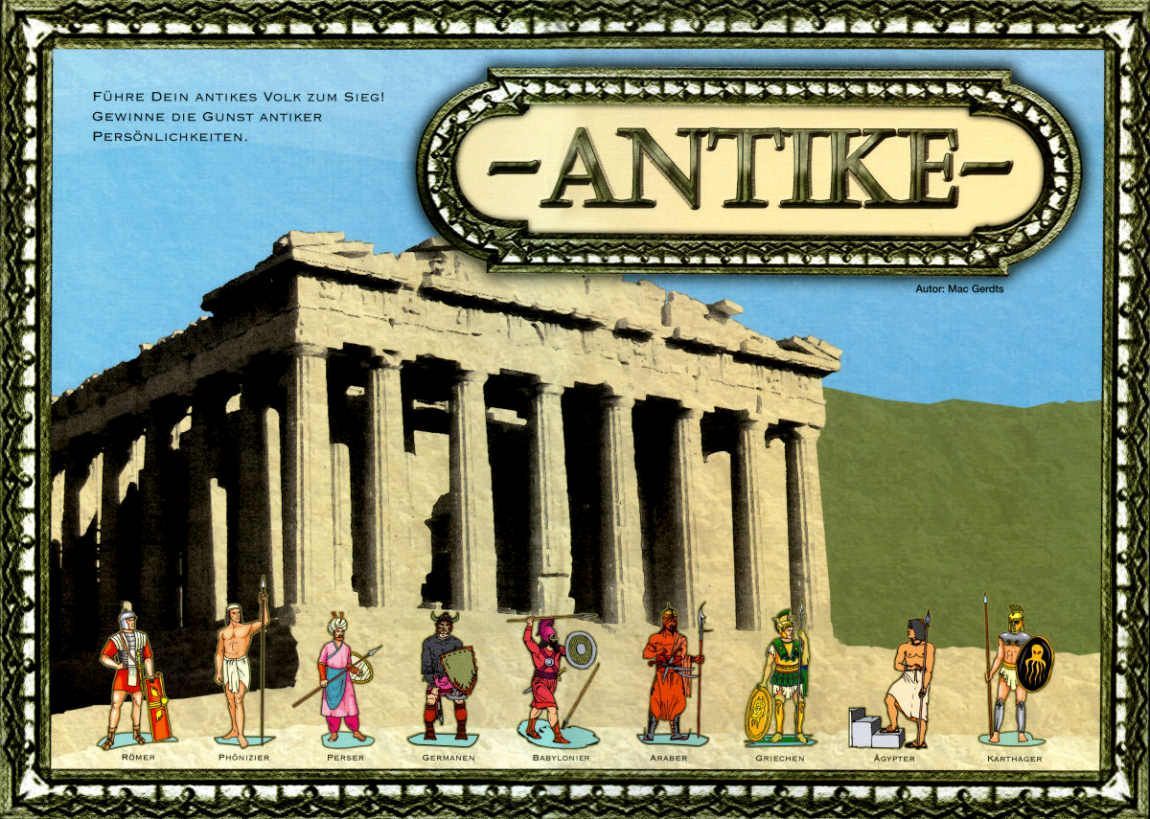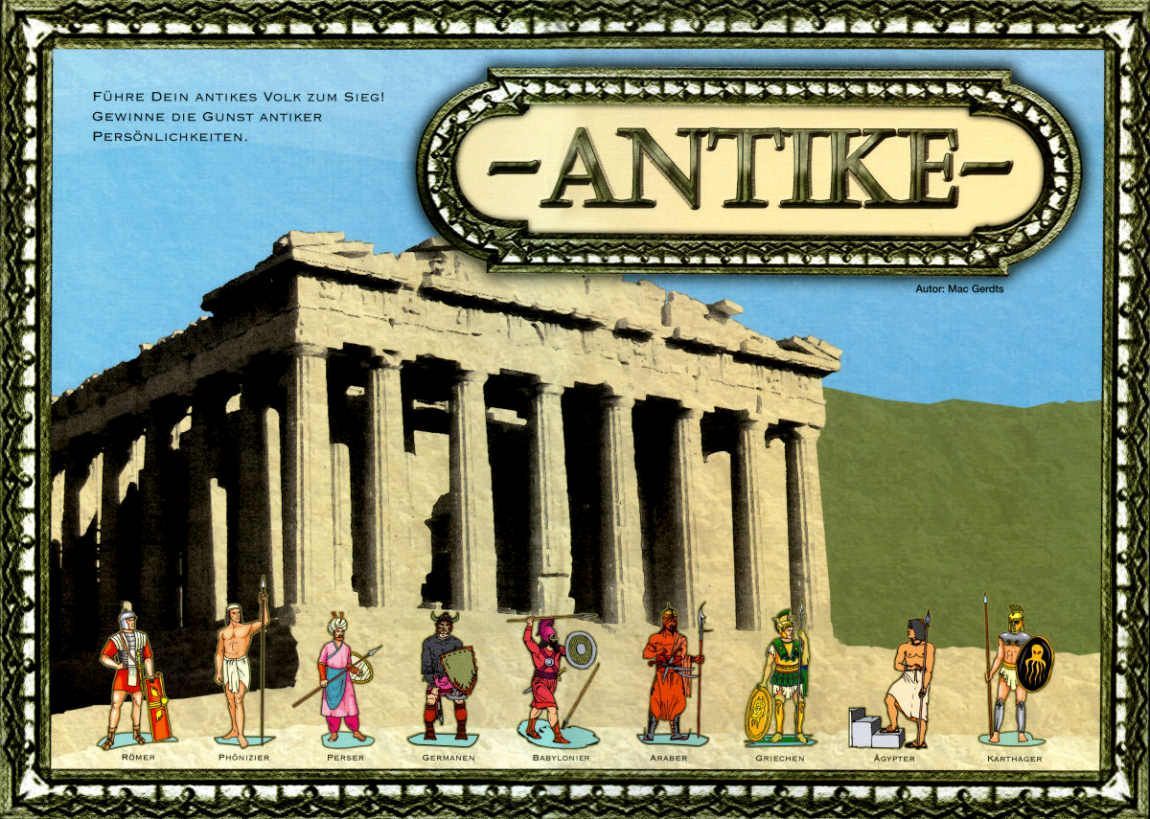 Description
From the publisher's website: Antike is a challenging strategy game about evolution and competition among ancient civilizations. Ancient nations create cities, build temples, sail the seas, and discover new principles of science and technology. Their legions and galleys open new settlements and defend their people against attacks from their enemies. Two scenarios can be chosen as the game board is two-sided. Players choose from Greeks, Romans, and Germanic tribes and Phoenicians, Carthaginians, Persians, Arabs, Egyptians, and Babylonians. Every nation tries to win ancient kings, scholars, generals, citizens, and navigators for themselves. The nation that acquires a specified num...
How To Play
Sorry, we currently have no How To Play videos for Antike.
Rules Download
Sorry, we have no downloads available for this game at the moment.