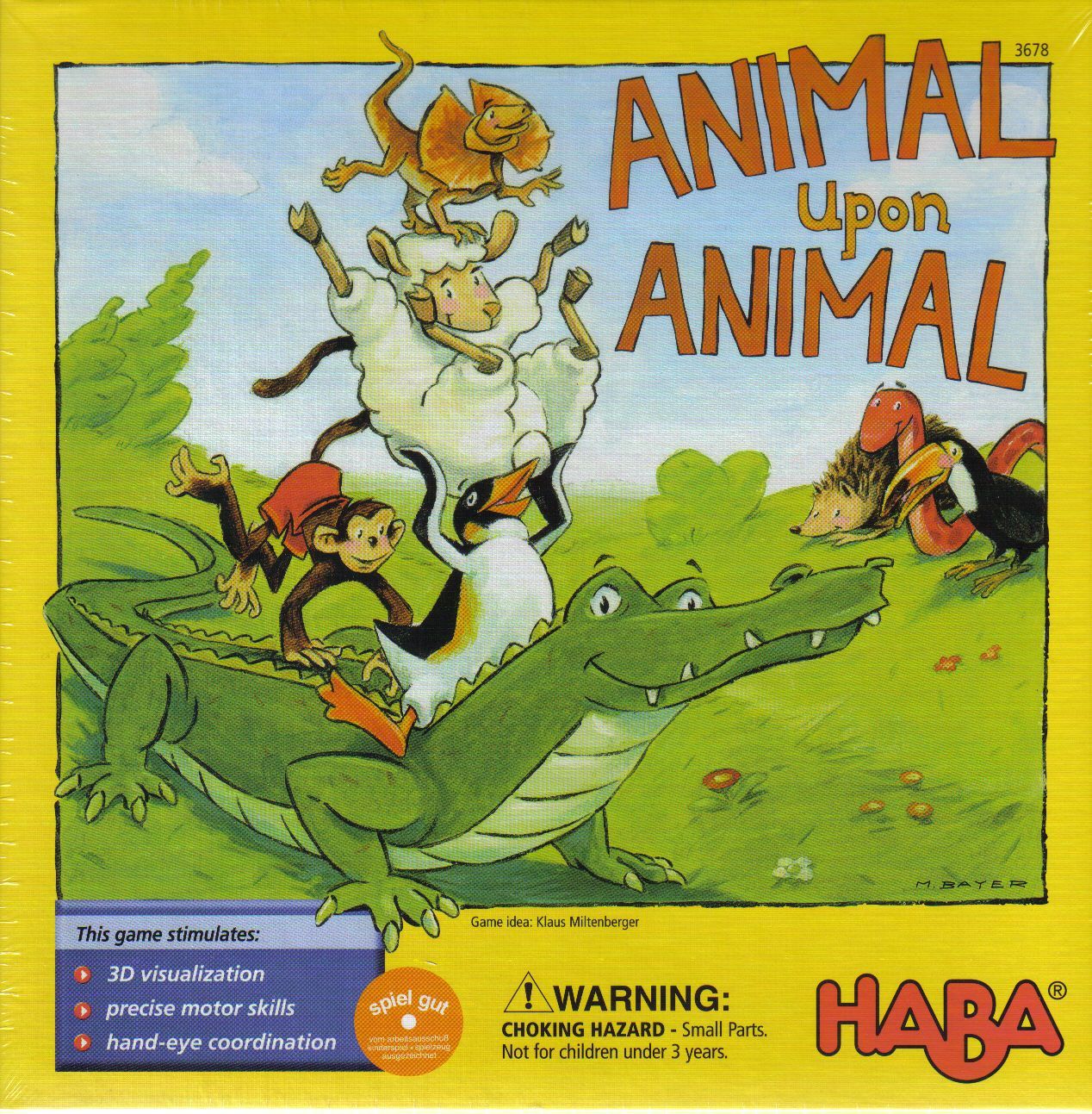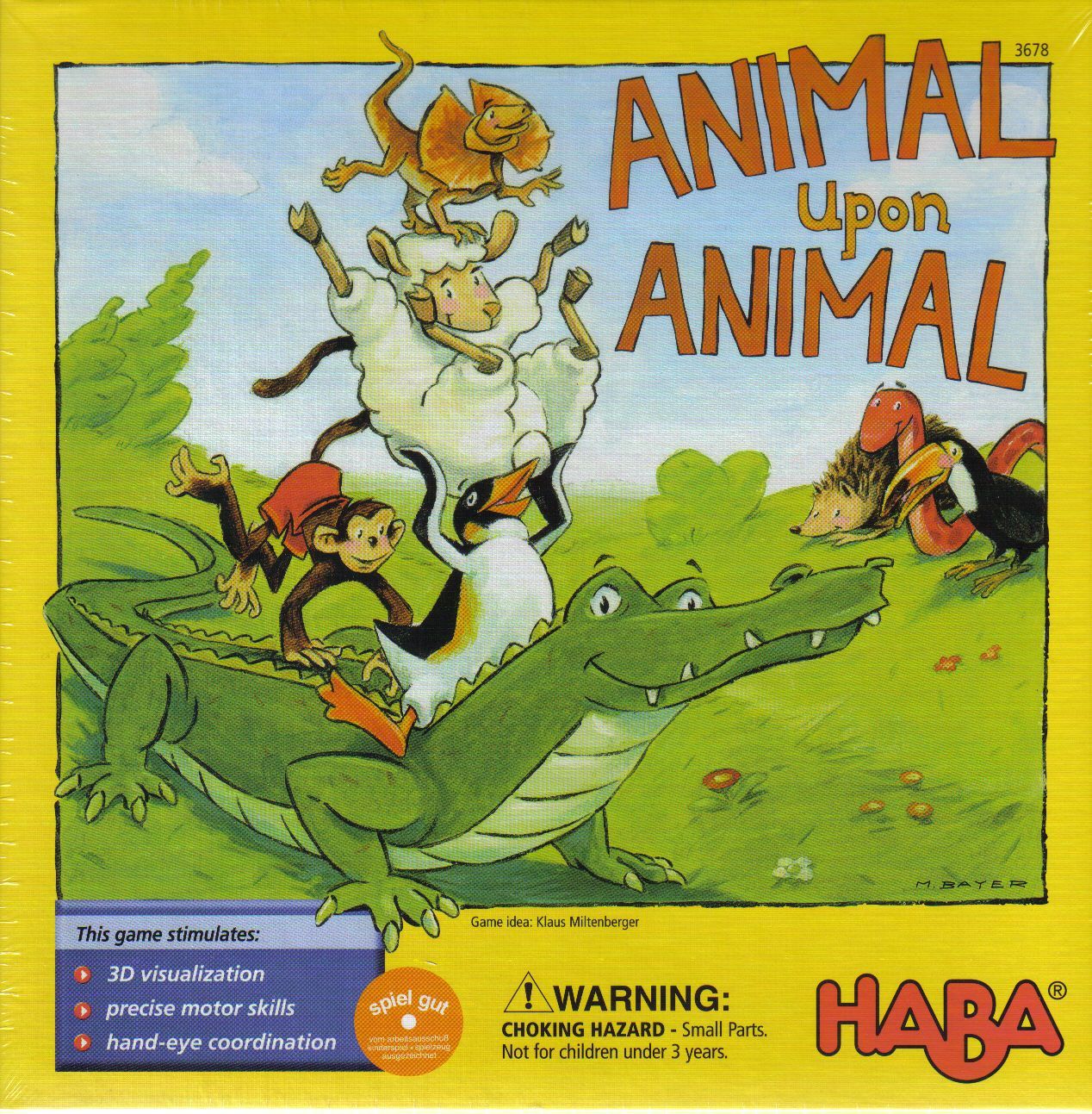 Animal Upon Animal Board Game
Description
The animals want to show how good they are at making tall pyramids! They must be skillfully careful: Who will position the penguin on top of the crocodile, the sheep on top of the penguin, the serpent on the sheep? The hedgehog wants to stand on top of the pyramid but the height is making him dizzy. Tier auf Tier (a.k.a. Animal Upon Animal, Pyramide d'animaux, and Dier op dier) is a simple stacking game, listed for ages 4-99, with 29 cute wooden animals. Each turn a player rolls the die and either places one or two animals on to the stack of animals, passes one of his or her animals to another player for them to place, or places an animal on the table, extending the base ...
How To Play
Sorry, we currently have no How To Play videos for Animal Upon Animal.
Rules Download
Sorry, we have no downloads available for this game at the moment.
MONOPOLY Official Family Game- Perfect Christmas Gift - Choose from 80+ Editions
£29.99
My Very First Games – Animal upon Animal Board Game New Free Shipping
£56.95
Haba 3678 Animal Upon Animal Game
£29.99
Brainbox Educational Card Games | Family Fun Quiz | Memory & Observation Skills
£11.99
BrainBox Educational Games - Brain Box Quiz Trivia Memory Card Games
£14.95
Once Upon A Time: Animal Tales Board and Card Games
£12.10
BRAINBOX ONCE UPON A TIME 55 CARDS
£16.80
BrainBox Once Upon a Time Edition
£15.99