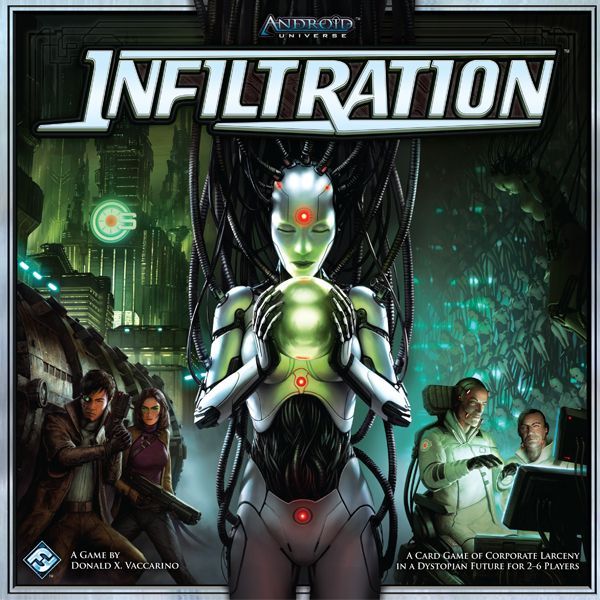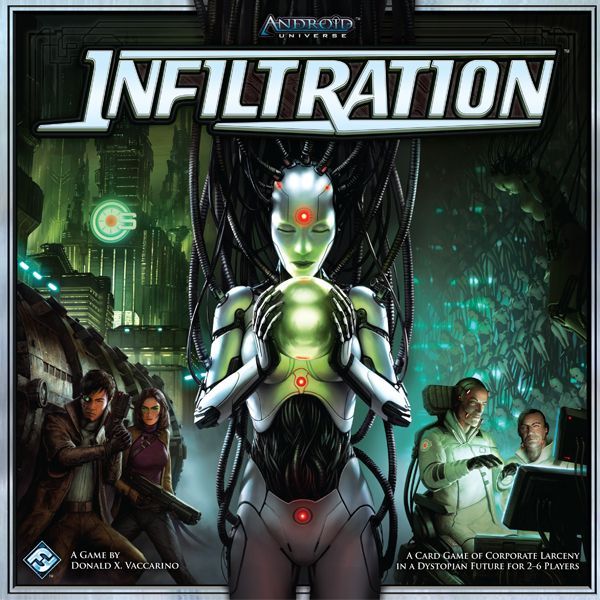 Android: Infiltration Board Game
Description
It is the future, and beneath the flickering glow of the sprawling New Angeles skyline, immense corporations seek every advantage in the burgeoning field of synthetic humanoid technology. On the brink of a revolutionary innovation, CyberSolutions Inc. is poised to become the next global powerhouse, threatening the profits of well-established conglomerates Haas-Bioroid and Jinteki – but unfortunately for CyberSolutions, security at their New Angeles branch has just been compromised. Set in the dystopian future of Android, Infiltration is a tense card game of futuristic larceny in which two to six players take the roles of thieves, competing to steal valuable secrets from a high...
How To Play
Sorry, we currently have no How To Play videos for Android: Infiltration.
Rules Download
Sorry, we have no downloads available for this game at the moment.
Buy Android: Infiltration Board Game at the best price