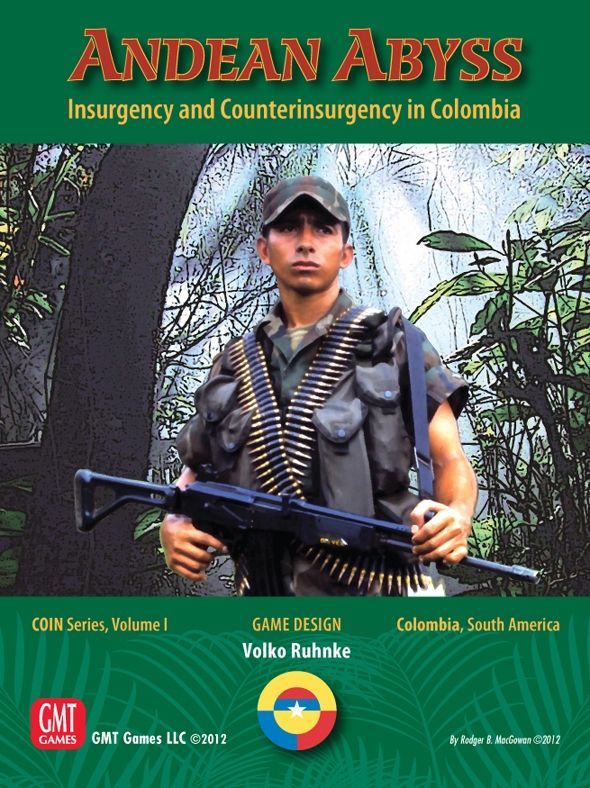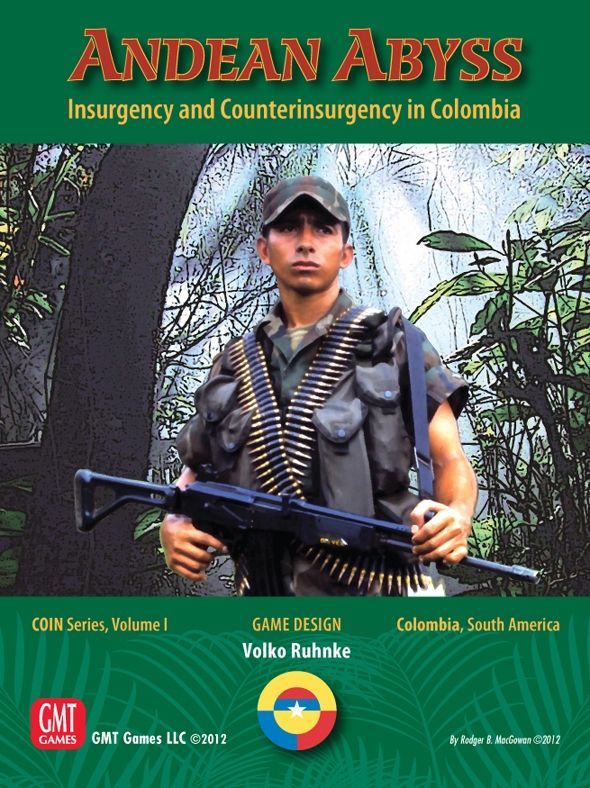 Description
(from GMT website:) Colombia: Nation at the Edge of Abyss Colombia in the 1990s hosted one of the world's last Marxist guerrilla armies, brutal drug lords, and right-wing death squads and appeared close to failing as a state. A decade later, its Marxists had lost their top leaders and rural sanctuary, its big drug bosses were dead or in prison, and its paramilitaries were negotiating demobilization. The Government had extended its writ to most of the countryside, restored its popularity, and improved the economy and respect for human rights. Andean Abyss takes 1 to 4 players into this multifaceted campaign for control of Colombia: guerrillas and police, ki...
How To Play
Sorry, we currently have no How To Play videos for Andean Abyss.
Rules Download
Sorry, we have no downloads available for this game at the moment.
Andean Abyss 2nd Printing
£61.98
Andean Abyss Second Printing - Brand New & Sealed
£61.15
Coin I: Andean Abyss: Insurgency in Colombia, Boardgame by Gmt , New, English
£71.92
Update Kit Andean Abyss: Insurgency in Colombia, Boardgame by Gmt , New, English
£21.28