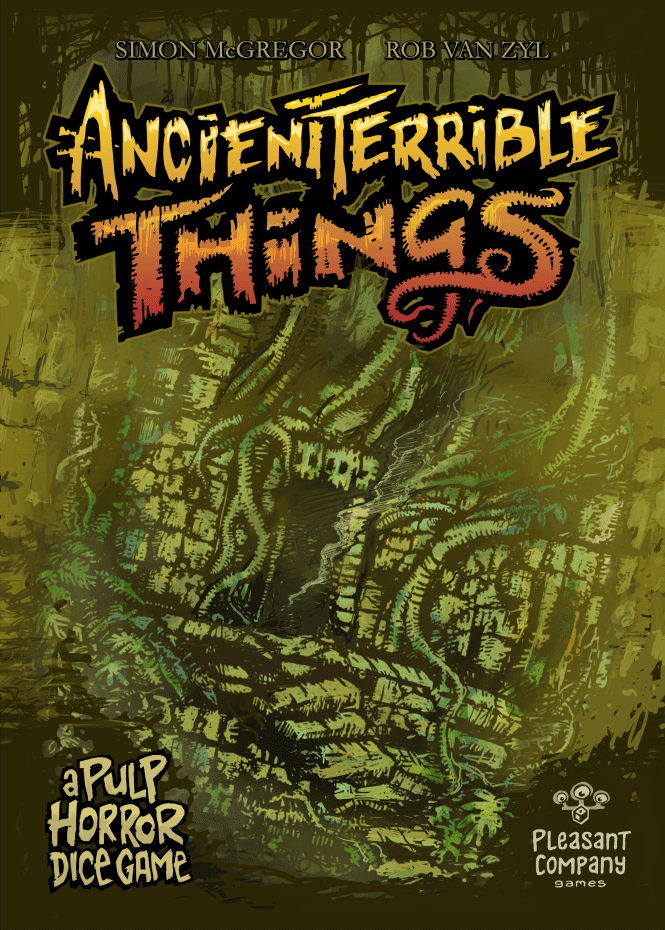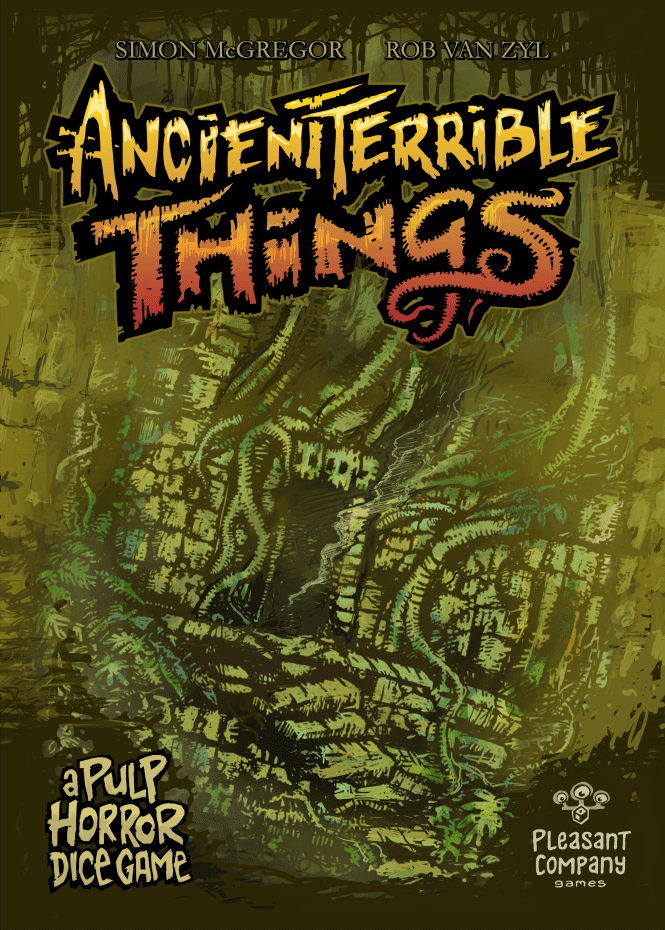 Ancient Terrible Things Board Game
Description
In Ancient Terrible Things, a pulp horror adventure game for 2-4 players, you play the role of an intrepid adventurer, exploring a dark jungle river. Each turn you must travel to a Fateful Location, face an Ominous Encounter, and attempt to unlock its Ancient Secrets. If you succeed (using a combination of dice, tokens and cards), you add the Secrets to your score; if you fail, you unleash a Terrible Thing, which counts against your score at the end of the game. The object of the game is to be the player with the most Ancient Secrets when the game ends at the Unspeakable Event. Game play involves rolling dice to achieve combinations: runs, pairs, three or more of a kind, and single ...
How To Play
Sorry, we currently have no How To Play videos for Ancient Terrible Things.
Rules Download
Sorry, we have no downloads available for this game at the moment.
ANCIENT TERRIBLE THINGS / Simon McGregor Pleasant Game Company DICE BOARD GAME
£25.00
Ancient Terrible Things: The Lost Charter Expansion
£35.07
Ancient Terrible Things (2nd Edition) A Pulp Horror Dice Game Board Game
£39.99
ANCIENT TERRIBLE THINGS 2ND ED BOARD GAME
£40.61