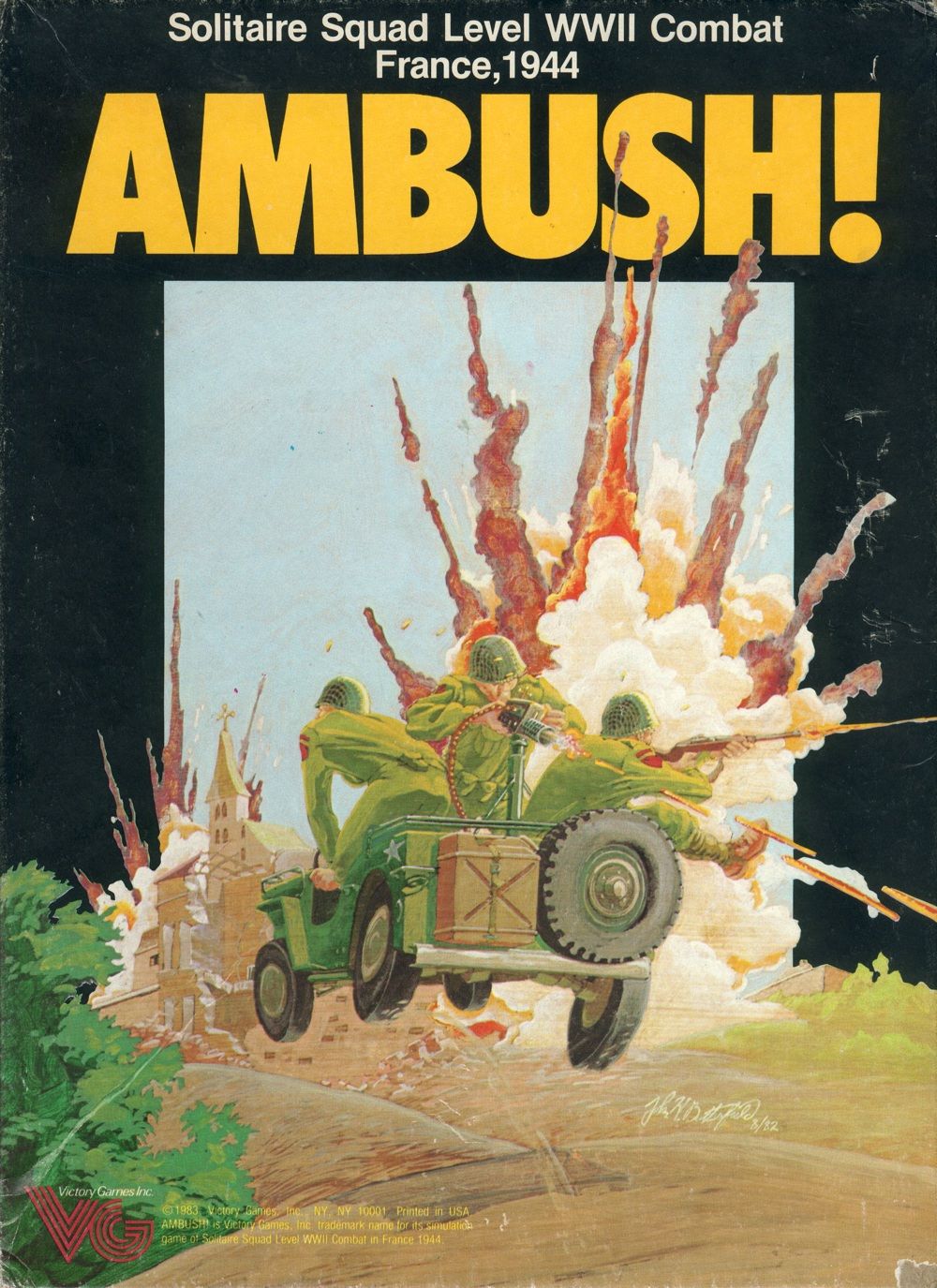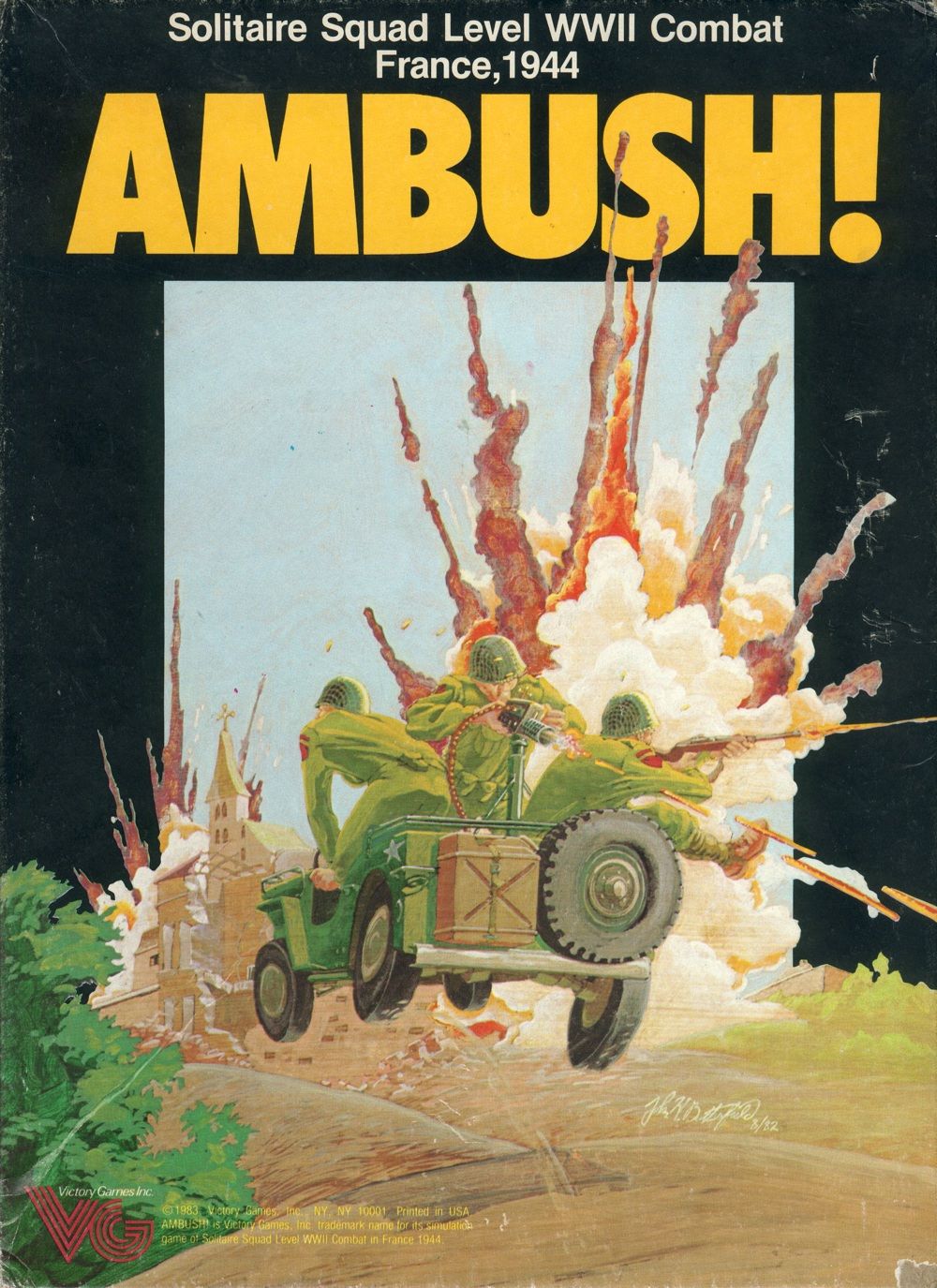 Description
from the back of the box: Ambush! is the solitaire game of combat, adventure, and heroism in World War Two France. Using a ground-breaking development of the programmed paragraph solitaire system, Ambush! gives the player control of an American squad, faced with a variety of missions against an ever-changing, hidden German foe. The variable events, innumerable tactical options, and wealth of unexpected occurrences make Ambush! a solitaire gaming experience unlike any that has gone before. The easily learned rules are specially designed to get the player into the action within minutes. The player selects and arms his squad, providing each soldier with command and initiative ratings...
How To Play
Sorry, we currently have no How To Play videos for Ambush!.
Rules Download
Sorry, we have no downloads available for this game at the moment.
Ambush! - Vintage Board Game by Victory Games (1983)
£45.00
Ambush: Move Out! Board Wargame Expansion - Victory Games (1984) NEW & SEALED
£200.00
Super Ninja Ambush! Deluxe Warband - Ninja Division
£52.95
New - 2001 Chameleon Board Game Its A Game Of Tactics, Cunning And Ambush Sealed
£29.99
Shell Shock Victory Games 2 player VG Ambush 1990 mint
£79.00
Ambush, France 1944, Solitaire squad level WWII combat by Victory games
£39.99
Silver Star (Ambush! module), Solitaire squad level WWII combat by Victory games
£119.99
Move Out (an Ambush! module), Solitaire squad level WWII combat by Victory games
£99.99