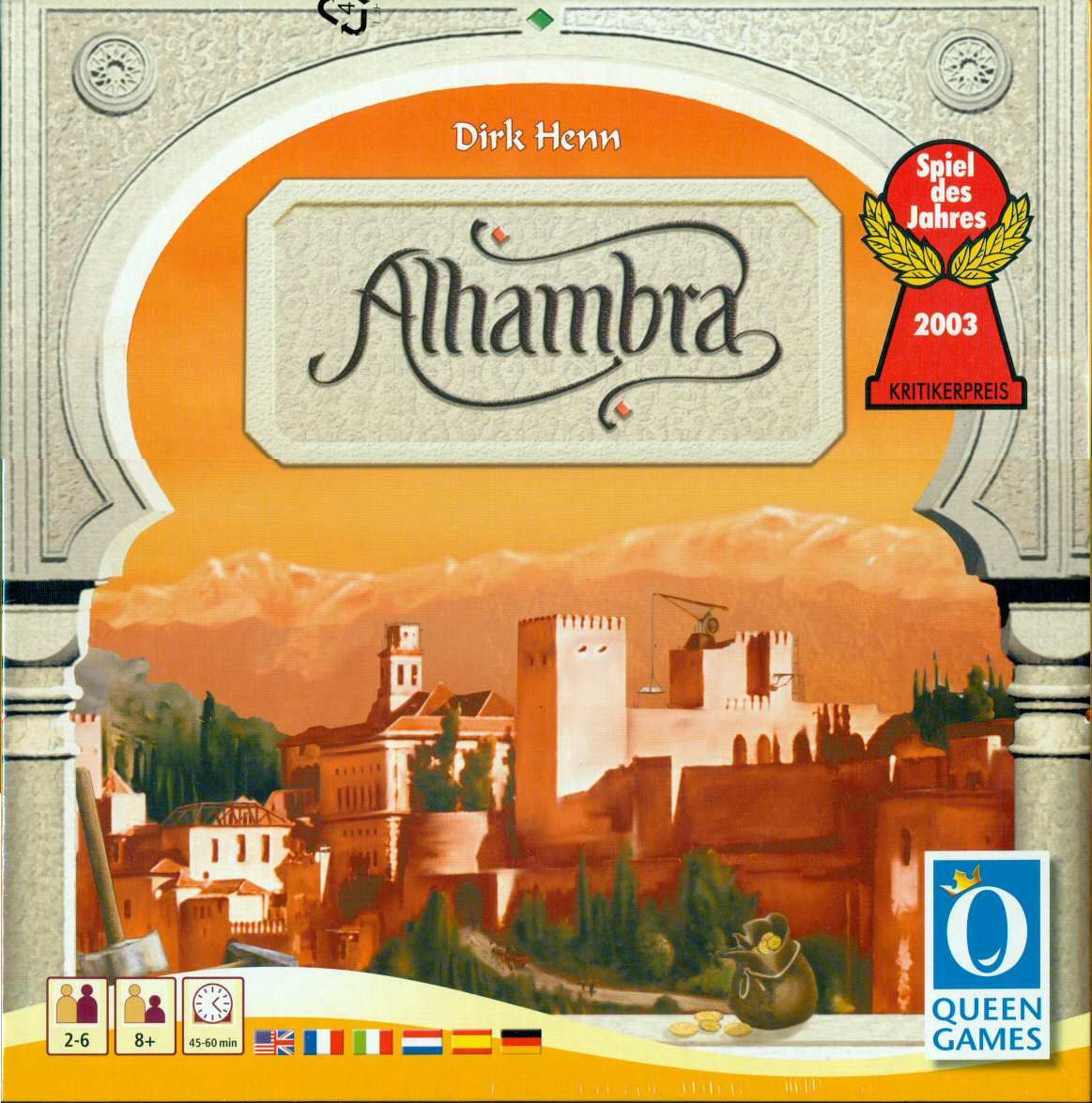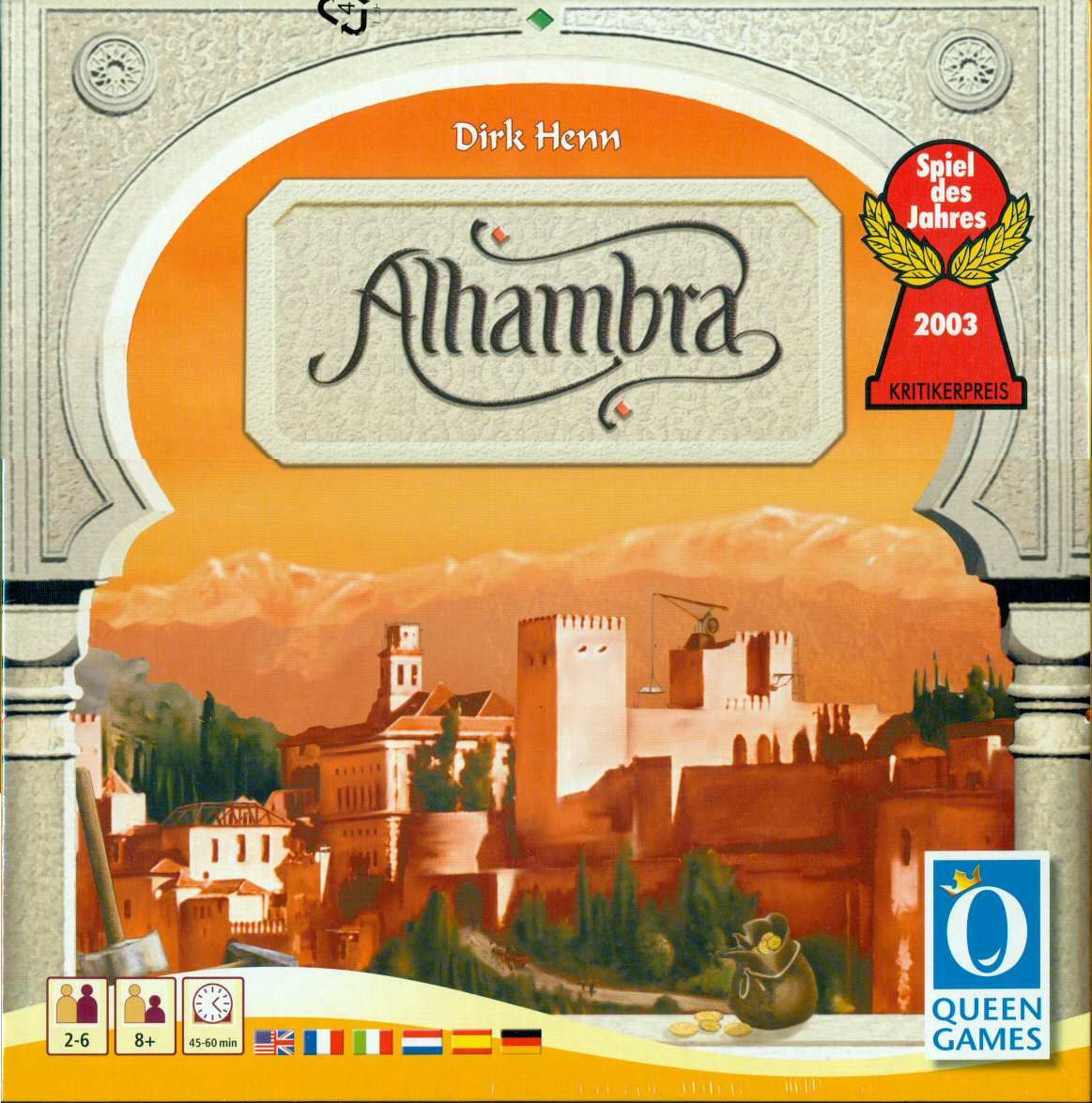 Description
Granada, 1278. At the foot of the Sierra Nevada mountains, one of the most exciting and interesting project of the Spanish Middle Ages begins: the construction of the ALHAMBRA. The best master builders in the whole of Europe and Arabia want to demonstrate their skill. Employ the most suitable teams of builders and make sure that you always have enough of the right currency. Because no matter whether they are stonemasons from the north or horticulturalists from the south, they all want a proper wage and insist on their "native" currency. With their help towers can be constructed, gardens laid out, pavilions and arcades erected and seraglios and chambers built. ...
How To Play
Sorry, we currently have no How To Play videos for Alhambra.
Rules Download
Sorry, we have no downloads available for this game at the moment.
Alhambra Board Game - Queen Games - Used
£10.50
Alhambra Big Box Board Game with 5 expansions
£50.00
Alhambra - The Dice Game New and sealed
£49.99
Alhambra 2 Expansions with 2 modules from each expansion + Rules.
£25.00
Alhambra Promo - Wooden Lion Fountains - Board Game, Expansion, New Tiles
£12.00
Queens ALHAMBRA, The Dice Game ** NEW + SEALED **
£57.49
The Palace from Alhambra Base + Extension Die Gunst Des Wesirs
£22.26
Alhambra by Queen Games - new shrink wrapped
£48.00