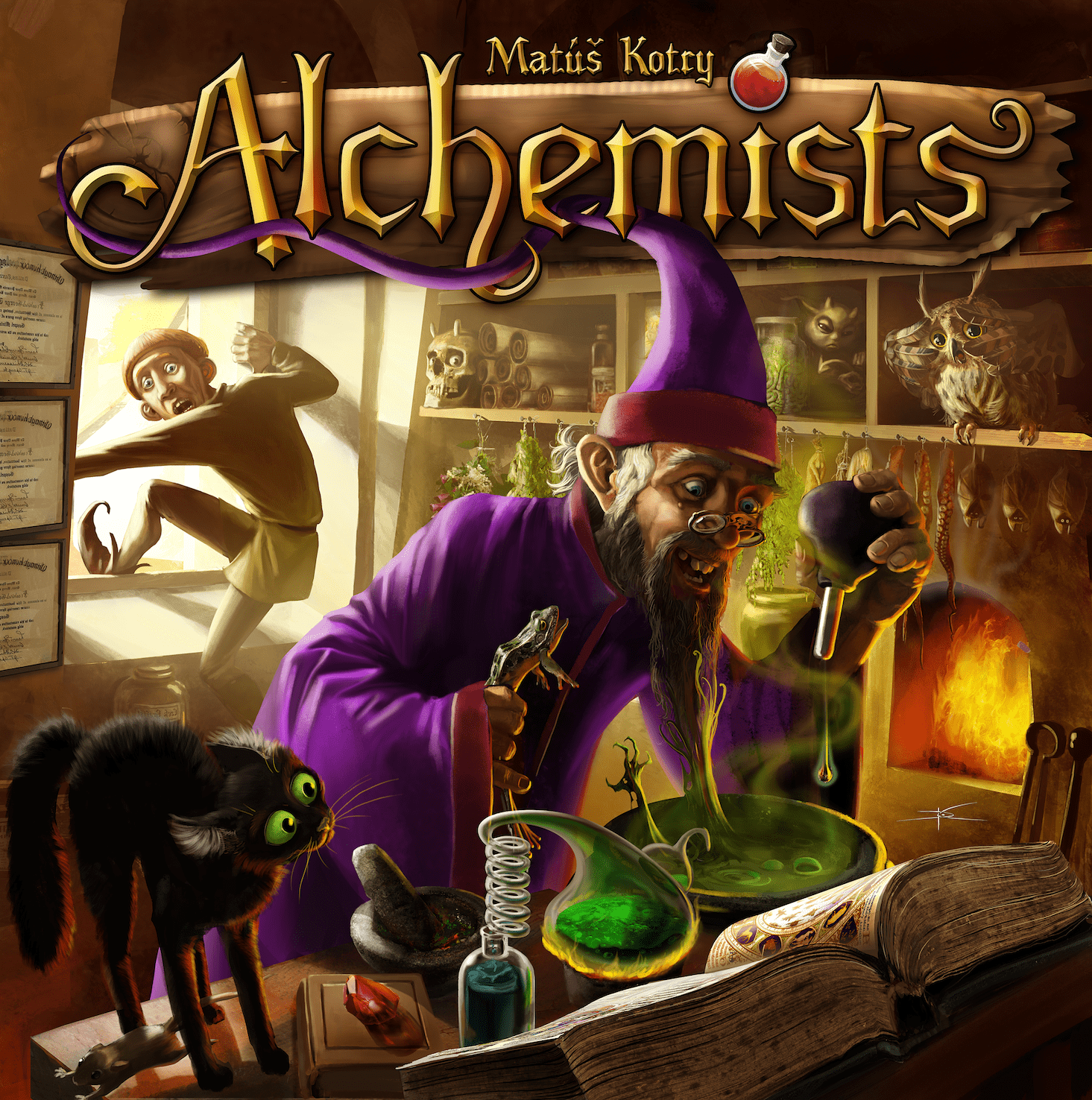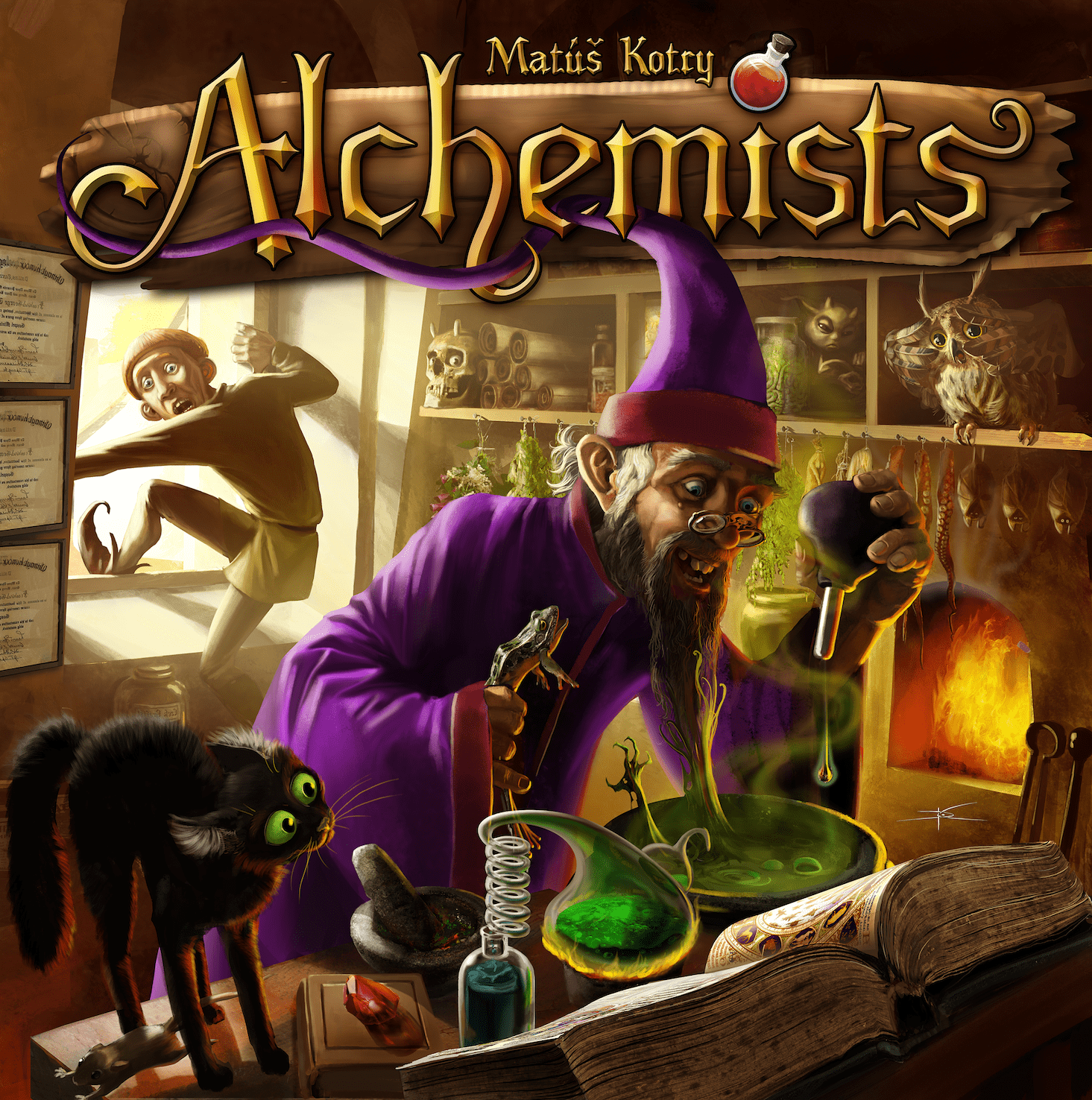 Description
In Alchemists, two to four budding alchemists compete to discover the secrets of their mystical art. Points can be earned in various ways, but most points are earned by publishing theories – correct theories, that is — and therein lies the problem. The game is played in six rounds. At the beginning of the round, players choose their play order. Those who choose to play later get more rewards. Players declare all their actions by placing cubes on the various action spaces, then each action space is evaluated in order. Players gain knowledge by mixing ingredients and testing the results using a smartphone app (iOS, Android, and also Windows) that randomizes the rules o...
How To Play
Rules Download
Sorry, we have no downloads available for this game at the moment.
Czech Games Edition Alchemists Board Game
£33.17
£30.99
Czech Games CGE00038 Alchemists The King's Golem Board Game
£21.06
£20.96
Z-Man Games ZM7240 Terra Mystica Board Game
£64.99
£44.19
Rio Grande Games DOMINION® Base Game - Board Game for all the Family, Second Edition (German Language) 22501413
£26.52
£26.52
Rio Grande Games 22501407 - Dominion Expansion - Mixbox
£24.80
£24.80
Chessgammon WOODEN BACKGAMMON TRAVEL SET HANDMADE INLAID RED WALNUT GAME BOARD INSET MOTHER OF PEARL ALCHEMIST- RMC17
£139.99
£139.99
Trismegistus The Ultimate Formula Board Game
£39.99
£39.99
Rio Grande Games 22501415 Dominion Beginners Pigbox (Basic Game + 3 Extensions)
£69.53
£69.53
Alchemists Board Game
£24.99
The Valley of Alchemists Board Game - Kickstarer
£55.00
Alchemists Board Game Czech Games Edition - Unpunched and never played.
£25.00
Alchemists + ring of favour promo Board Game
£27.00
Alchemists Boardgame - Czech Games Edition (New)
£32.13
Alchemists - Brand New & Sealed
£32.01
Alchemists Board Game
£37.49
Alchemists Board Game - The Kings Golem Expansion
£20.99