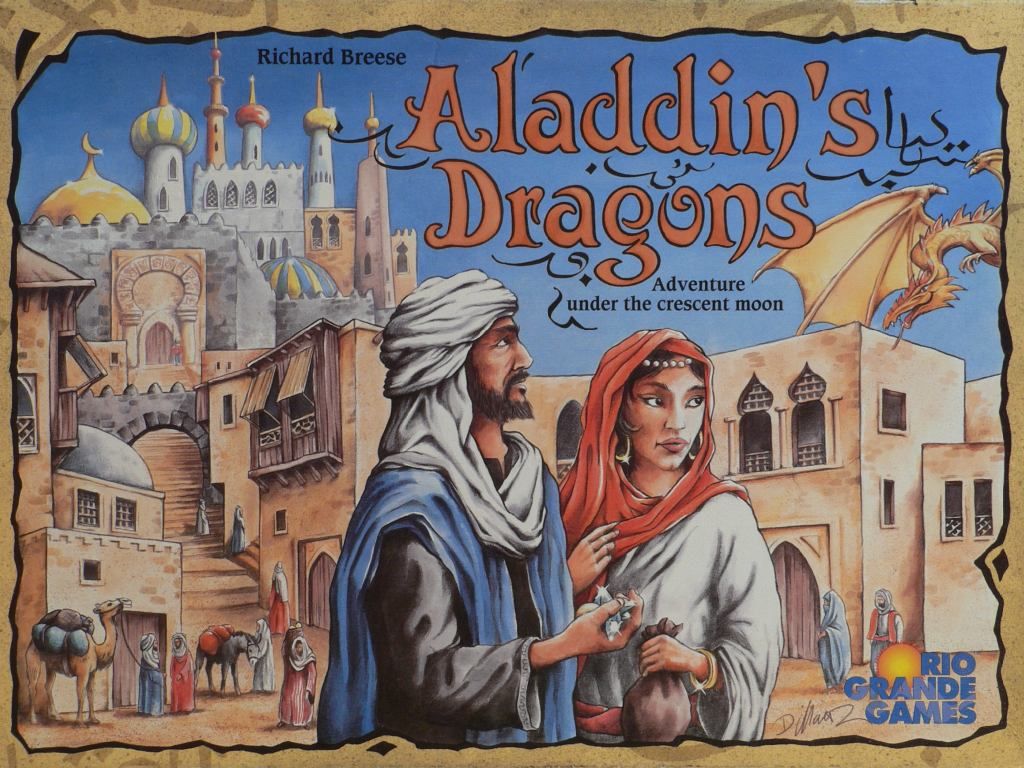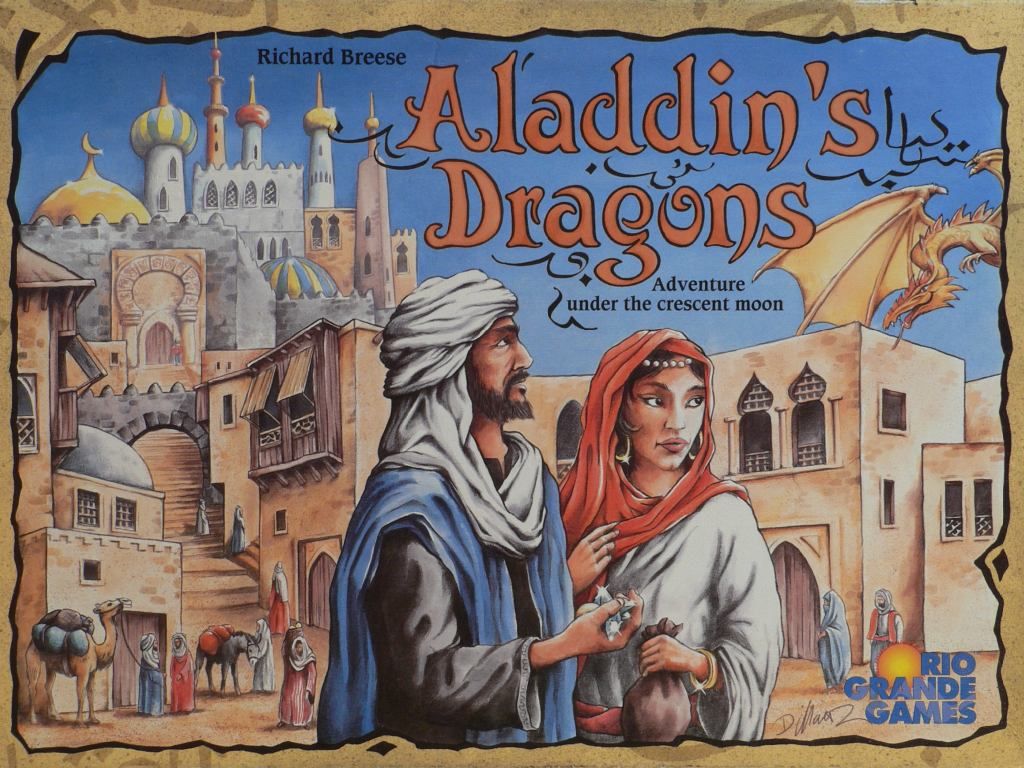 Aladdin's Dragons Board Game
Description
After the immediate response to Richard Breese's Keydom at Essen 1999, Hans im Glück contracted to take the basic game idea and produce a version of the game. Aladdin's Dragons, or Morgenland in the original German, is the product of their cooperation. The game features players putting numbered bidding chips face-down onto the board sequentially. After the players have placed all of their chips, then each of the areas is resolved. The bottom part of the board is where players attempt to gather treasure tokens, which is the overall currency of the game. The middle part of the board features a number of special actions, which help the players cast spells, trade in their...
How To Play
Sorry, we currently have no How To Play videos for Aladdin's Dragons.
Rules Download
Sorry, we have no downloads available for this game at the moment.
Disney Colourbrain: Magical Board Game for Families With Kids
£20.00
£20.00
Ravensburger UK 22292 Ravensburger Enchanted Forest Board Game for Kids Age 4 Years and up-A Magical Treasure Hunt
£12.99
£12.99
SKYJO, by Magilano - The entertaining card game for kids and adults.
£17.95
£14.95
jaunty partyware 25 Large Punch Balloons | Ideal for Party Bag Fillers | 12" Premium Quality | Includes Balloon Games Ebook
£4.99
£4.99
Barbie Estate Dreamhouse Adventures Large Three-Story Dolls House, Pink with Transforming Accessories Included Playset
£269.99
£217.69
Top Trumps Marvel Universe Top Trumps Card Game
£4.99
£3.99
Top Trumps Cars 3 Top Trumps Card Game
£4.85
£3.20
Top Trumps Toy Story 4 Top Trumps Card Game
£4.99
£4.00