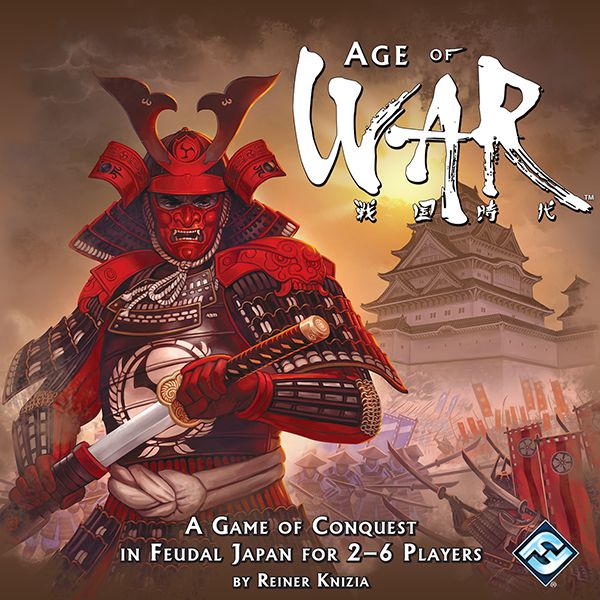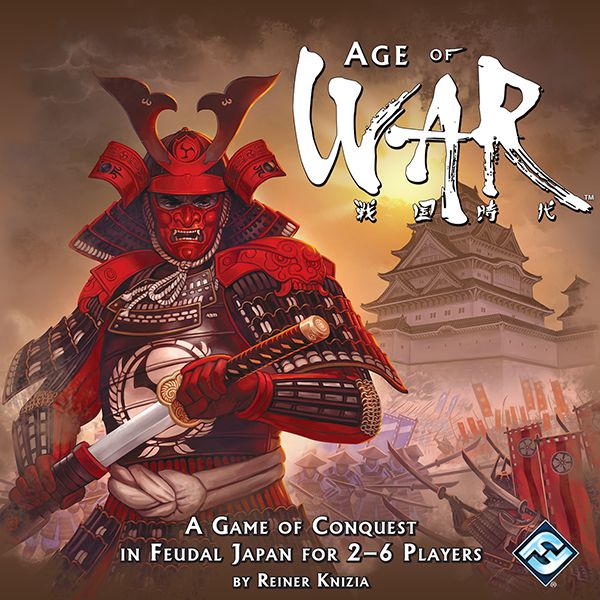 Description
Age of War is a quick-playing game of conquest. Fourteen cards are laid out at the start of the game, each showing one castle and the symbols required to conquer this castle, with the symbols separated into battle lines. Each castle belongs to a clan, with some clans having only a single castle and some having up to four castles. A player starts his turn by rolling seven dice, the six sides of which show archery, cavalry, daimyo, and 1-3 infantry. He then selects a card and uses the symbols rolled to conquer exactly one of the battle lines on this card (by placing the appropriate dice on that line). If he can do this, he then rolls the remaining dice, ideally conquering another line...
How To Play
Sorry, we currently have no How To Play videos for Age of War.
Rules Download
Sorry, we have no downloads available for this game at the moment.
Star Wars Age of Rebellion Desperate Allies Board Game
£27.00
Age of Chivalry (complete and UNPUNCHED) by 3W War Game
£42.00
Kingdomino: Age of Giants Expansion - Brand New & Sealed
£21.19
Age of Chivalry - Hastings, Lincoln, Bouvines, Marchfield by 3W - UNPUNCHED
£49.99
The Hobbit The Defeat Of The Evil Dragon Smaug Board Game COMPLETE VGC Age 10+
£18.99
The Hobbit The Defeat Of The Evil Dragon Smaug Board Game COMPLETE VGC Age 10+
£19.95
Hasbro Kerplunk Game - A Nerve-Racking Game Of Skill Age 5+ Players 2-4 VGC
£8.77
Kerplunk Game Nerve Racking Game Of Skill (Ages 4+) *BRAND NEW*
£17.99