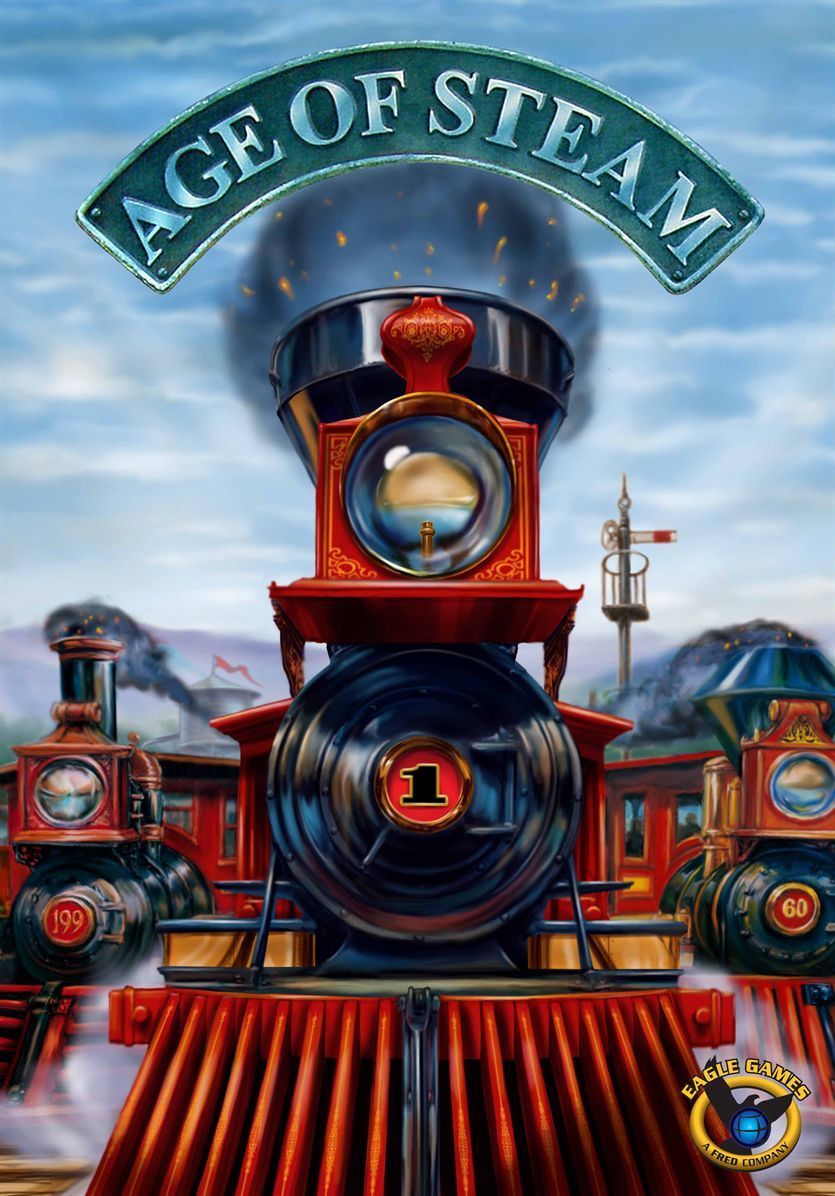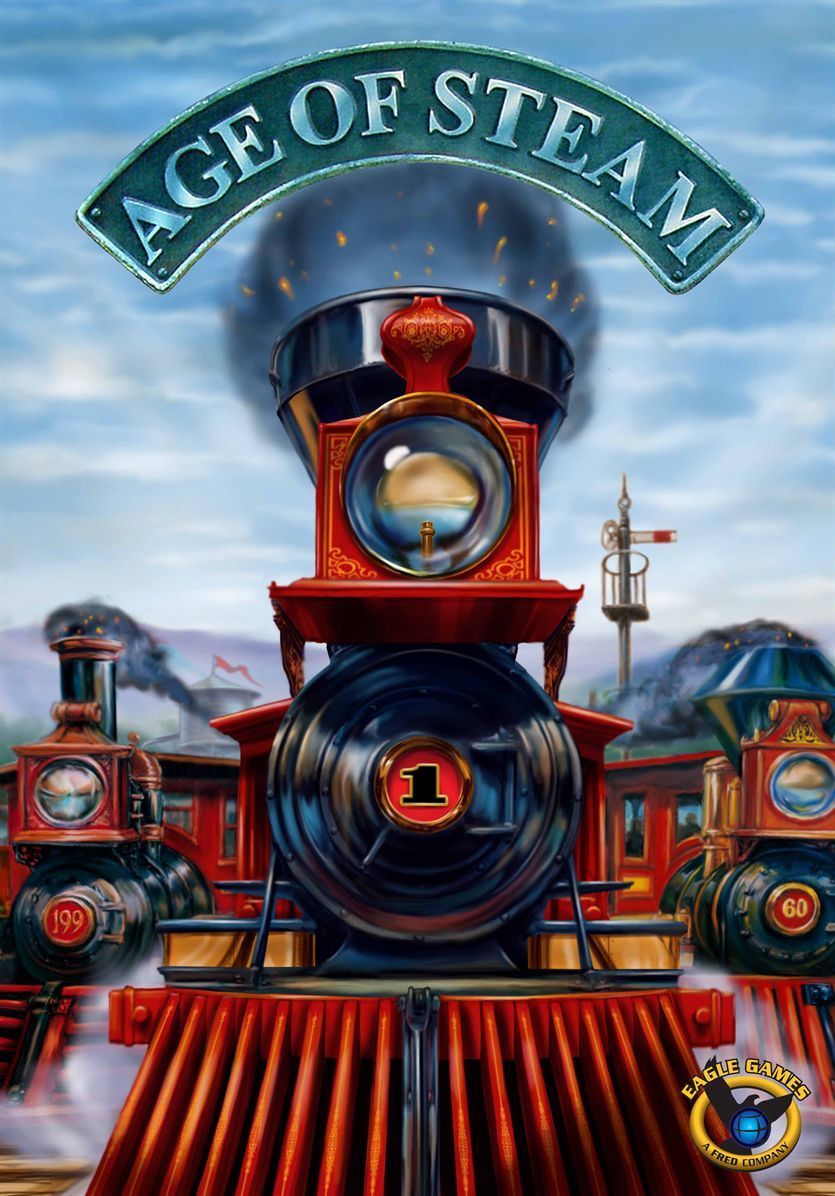 Description
Steam-belching iron horses roar across the wild plains! Age of Steam relives the era when pioneering U.S. railroads built the tracks that transformed America's economy. The cut-throat action is centered on the industrial powerhouses of the growing nation: Pittsburgh, Cincinnati, Chicago, and beyond. Challenges that await you: Can you finance both the most extensive track network and the most powerful locomotives? Which routes will give the best returns on their costs? Can you beat the opposition to the most lucrative shipments? Will you make enough money to pay your aggressive creditors? Competition is brutal, with the game...
How To Play
Rules Download
Sorry, we have no downloads available for this game at the moment.
Eagle-Gryphon Games EAG01160 Age of Steam English Board Game
VATOS Board Game, Kids Educational Board Game Little Detective Card Game Tabletop Game for Kids Families Party, Train Your Responsiveness Toys for Kids Toddlers 3,4,5,6,7 Years Old Boys & Girls Gift
£23.99
£23.99
Talisman Revised Fourth Edition Board Game
£46.05
£42.68
John Adams 9540 Ideal The Game of Britain, Nylon/A, 7 Years
£21.99
£18.70
FReNeTiC Board Game
£22.99
£22.99
Fantasy Flight Games VA93 Mission Red Planet Board Game
£38.24
£36.08
Days of Wonder DOW720115 Ticket to Ride Germany Board Game, 2 to 5 Players
£38.27
£31.82
Star Wars FFGSWI01 Imperial Assault Board Game Base Set
£92.99
£74.01
AGE OF STEAM GERMANY & FRANCE EXPANSION BOARD GAME BRAND NEW CHEAP!!
£4.95
Original OOP Eagle Games Age Of Steam Strategy Board Game
£79.00
AGE OF STEAM Kickstarter Deluxe Edition + Wooden Locomotives + Extra Maps NEW
£119.99
Age Of Steam - Martin Wallace - Warfrog - Board Game - 100% complete
£74.49
Age of Steam Germany & France Expansion (Eagle Games)
£15.00
Fred Distribution Eagle-Gryphon Games Age Of Steam Strategy Board Game
£117.95
Eagle Games - Age Of Steam - Extension Time Traveler
£42.60