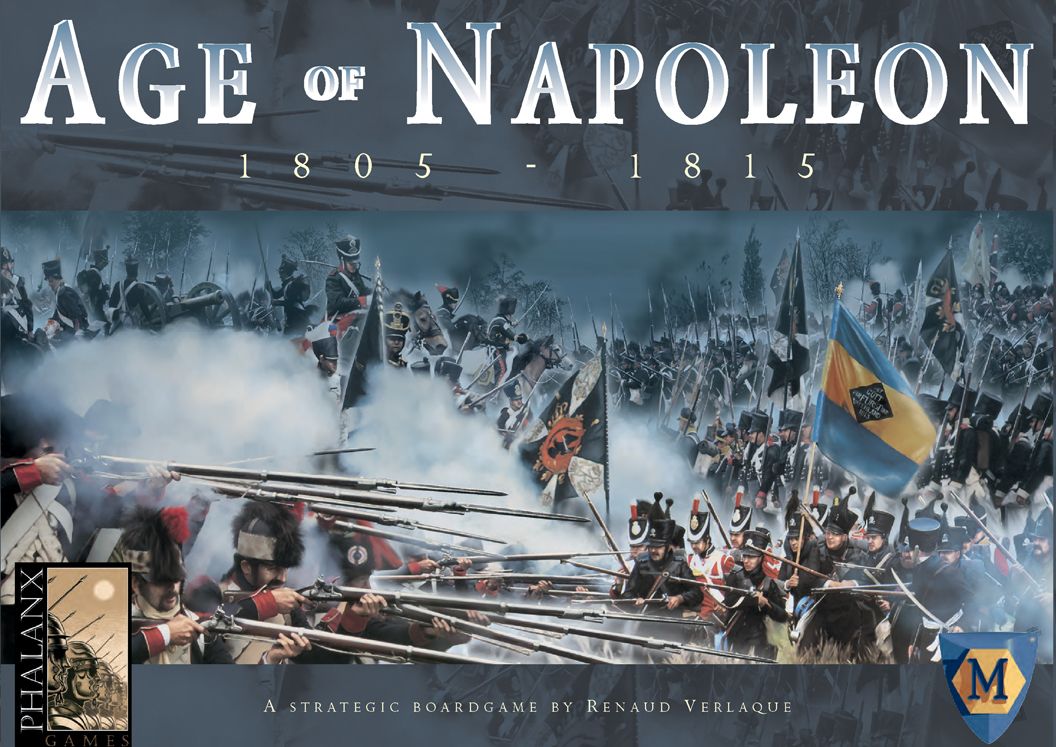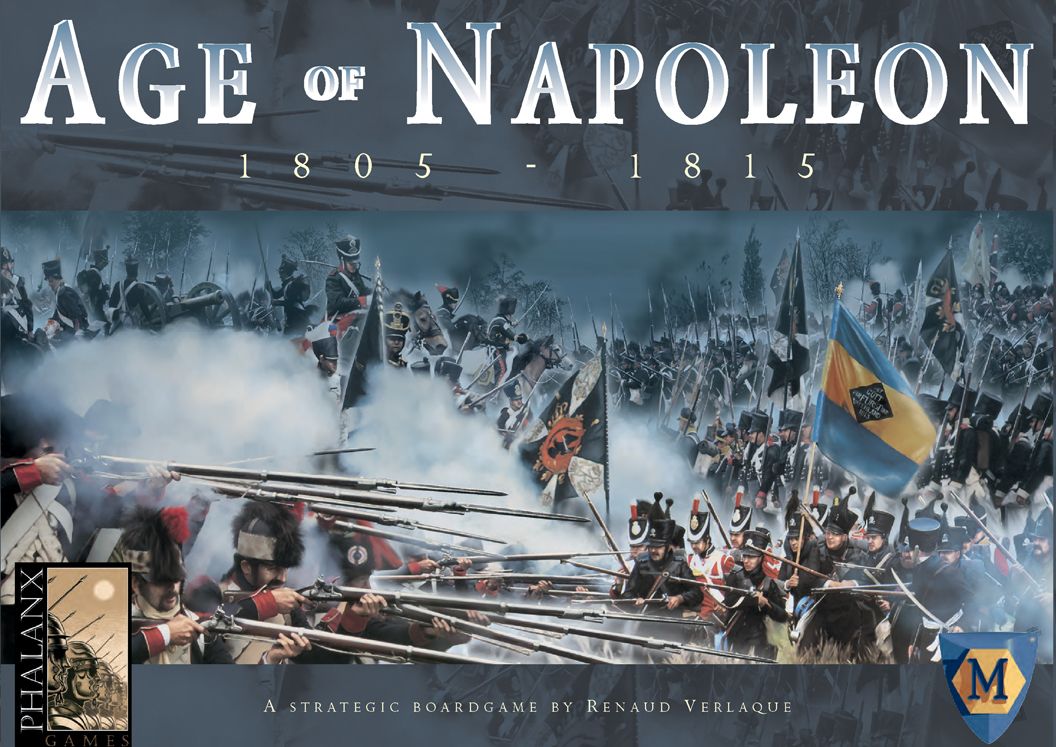 Age of Napoleon Board Game
Description
Age of Napoleon is a two-player game for the Napoleonic times, an era of military conquests and diplomatic rivalries. One player represents France and its allies, the other the Coalition led by Britain. The game contains two shorter scenarios starting in 1809 and 1813. Events are represented by cards. ...
Reviews
Sorry, no reviews for the board game Age of Napoleon. Click here to read more board game reviews from The Board Game Box.
How To Play
Sorry, we currently have no How To Play videos for Age of Napoleon.
Rules Download
Sorry, we have no downloads available for this game at the moment.
Hasbro Gaming Risk Game
£33.99
£21.99
Mayfair Games Age of Napoleon Board Game
GMT Games Command and Colours Napoleonic's Board Game
£54.99
£65.60
Lewis and Clark the Expedition Board Game
£34.99
£45.98
The Age of Napoleon
£104.59
£104.59
Napoleon: The Waterloo Campaign, 1815
Commands and Colors: Napoleonics: Russian Army
£80.45
£80.46
Phalanx Boardgame Age of Napoleon 1805-1815 (2nd Edition) Box NM
£72.33
AGE OF NAPOLEON 1805-1815 BOARD GAME 100% COMPLETE VGC/FREEPOST
£50.00