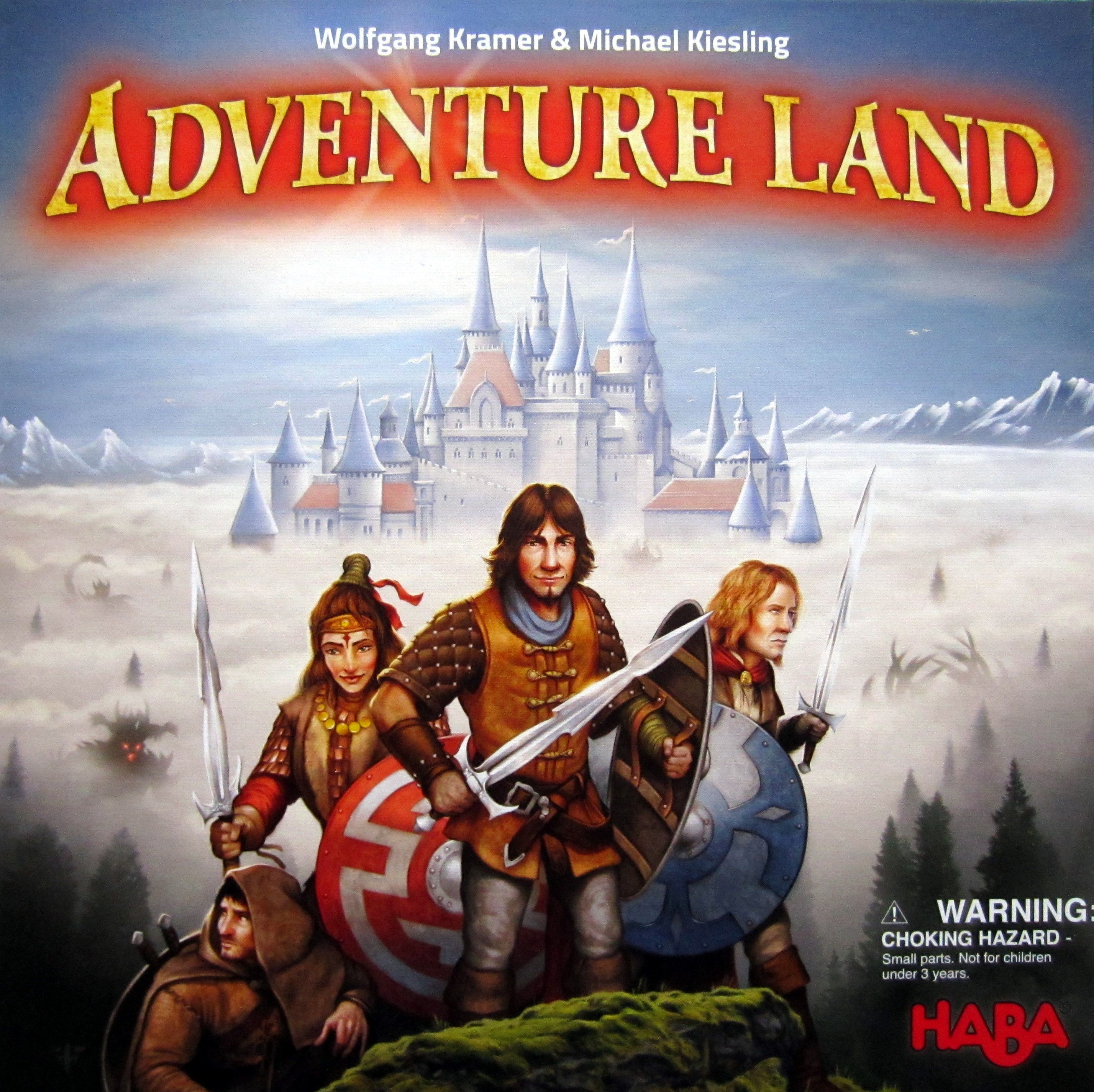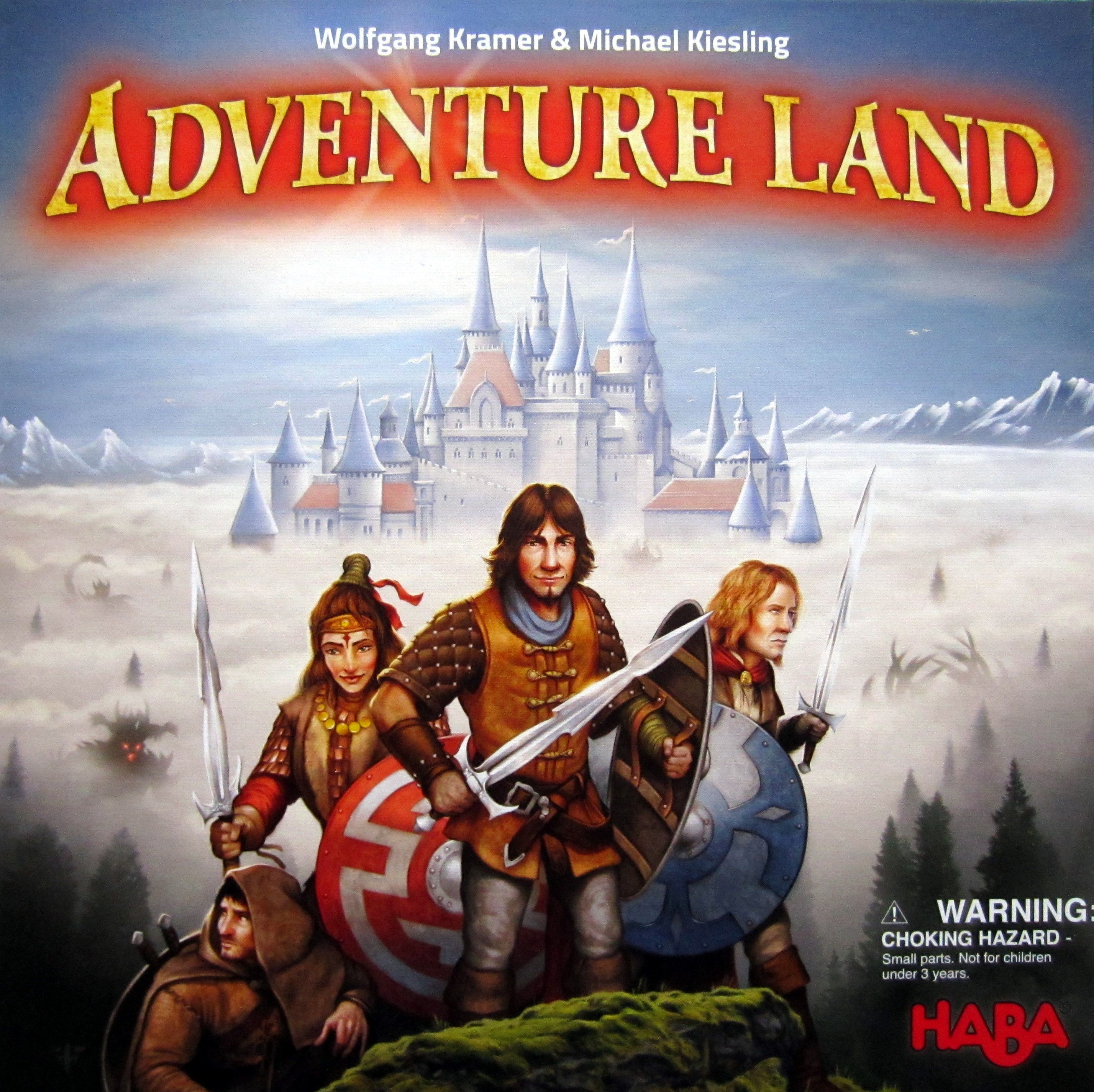 Adventure Land Board Game
Description
Description from the publisher: In Adventure Land, King Agamis rules from his castle. Rich cities, vast forests and rugged mountain ranges dominate the country. The large river is known to be lined with gold and the forests filled with medicinal herbs, but dangers lurk beneath the fog! Only the bravest adventurers dare to face the challenges. When you move your adventurer tactically and bravely fight the fog creatures, you'll win the favor of the king. Illustrated by Franz Vohwinkel and designed by acclaimed duo Wolfgang Kramer and Michael Kiesling who between them have won the highly coveted Spiel des Jahres award 5 times. There are three different adventure scenarios to c...
Reviews
How To Play
Sorry, we currently have no How To Play videos for Adventure Land.
Rules Download
Sorry, we have no downloads available for this game at the moment.
HABA 300928 Adventure Land, Strategy Games
£26.09
£26.09
Candyland - Kingdom of Sweet Adventures Board Game
£30.92
£30.92
Fantasy Flight Games FFGDSC01 Discover: Lands Unknown, Mixed Colours
£46.47
£36.42
Oink Games Deep Sea Adventure: A Treasure-Hunting Travel Board Game
£17.99
£15.00
HABA - Adventure Land (301894)
£27.37
£27.37
Mantic Games - MGDS01 - Dungeon Saga the Dwarf Kings Quest - Fantasy 28mm Miniature Adventure Strategy Board Game
£49.99
£49.99
Hasbro Candy Land Game
£14.84
Fantasy Flight Games Lord of the Rings: Journeys in Middle-Earth Board Game
£76.27
£68.65
Adventureland Board Game. Haba. Shipping Included
£243.00
Sugoroku Board Game Adventure in The Barbarian Land and Wild Jungle
£103.85
Heroes of Land Air and Sea - Adventure Board Game
£86.99
Heroes of Land Air and Sea Adventure Game - Order And Chaos Expansion
£69.99
Walt Disney Adventureland Game SEALED! New! Limited Edition Board Game
£67.99
Vintage Parker Brothers Walt Disney's Adventureland Board Game 1956 gm1146
£49.00
Walt Disney's Adventureland Game Board Game Parker Brothers Vintage Rare
£57.95
Discover - Lands Unknown - Adventure Board Game
£49.99
HABA Adventure Land - an Exciting Strategy Board Game for Ages 10 and Up (Mad...
£57.23
Walt Disney's Adventureland Board Game Re-release of 1960's NEW
£50.00
Alan's Adventureland Game. Rio Grande Games. Best Price
£52.37
Heroes of Land Air and Sea Adventure Game - Pestilence Expansion
£41.99