Advanced Squad Leader: Starter Kit #1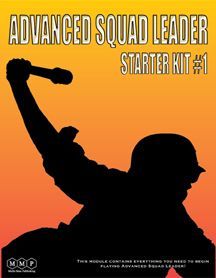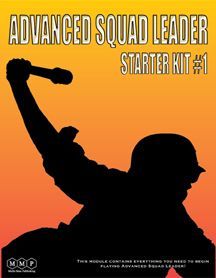 Advanced Squad Leader: Starter Kit #1 Board Game
Description
(from MMP website and user's description:) Advanced Squad Leader (ASL) Starter Kit #1 teaches new players the basic concepts of the major Infantry and Terrain rules from Advanced Squad Leader by using an abbreviated and illustrated rulebook. The ASL Starter Kit #1 is a stand-alone game, with six scenarios that require only the maps and counters provided in the module. The two mapboards that are included also work with both Squad Leader and Advanced Squad Leader, and the scenarios can be played using full Advanced Squad Leader rules if desired. Contents: 2 8x22 Geomorphic Maps (y and z) for the ASL System 1 full Countersheet of 1/2"...
How To Play
Sorry, we currently have no How To Play videos for Advanced Squad Leader: Starter Kit #1.
Rules Download
Sorry, we have no downloads available for this game at the moment.
Buy Advanced Squad Leader: Starter Kit #1 Board Game at the best price