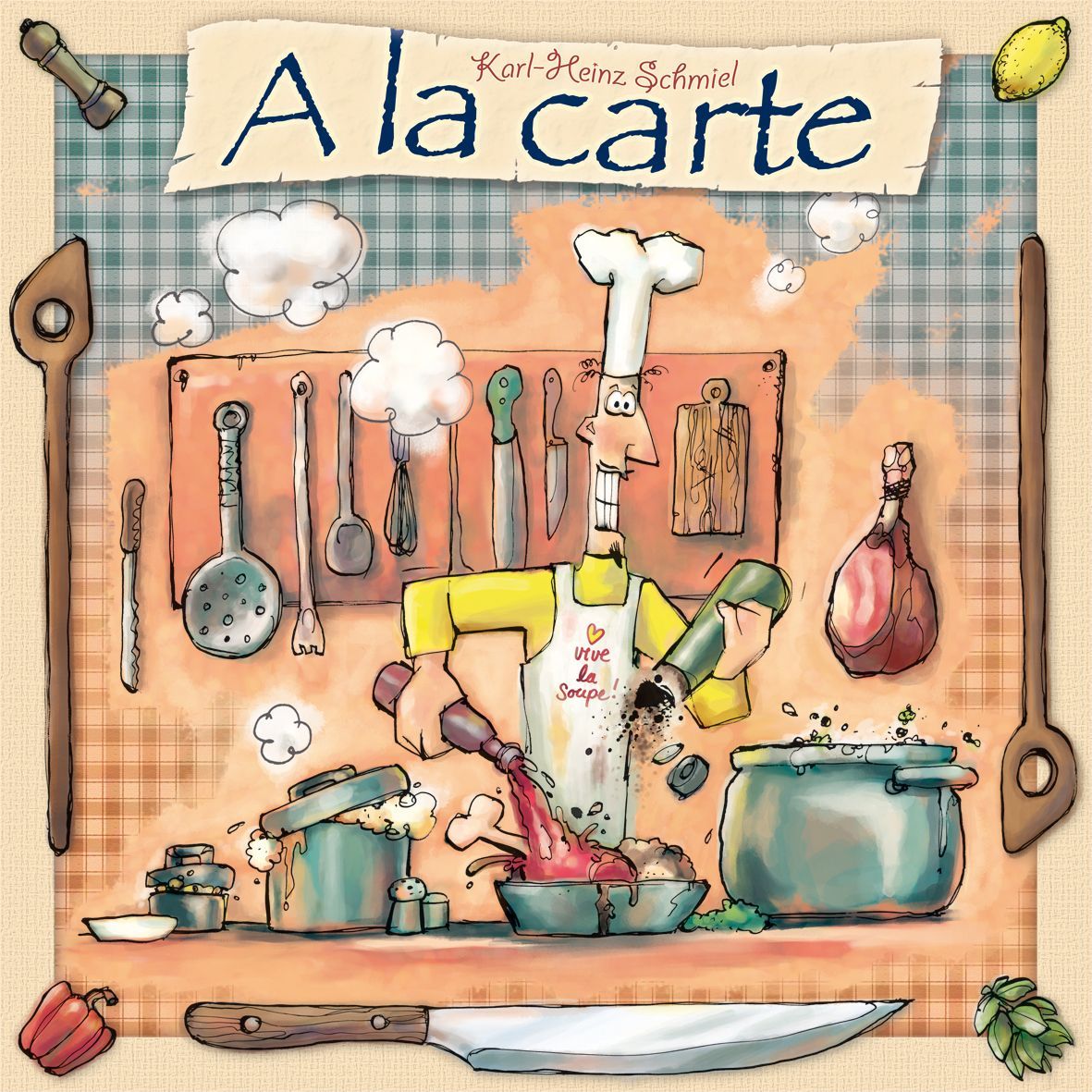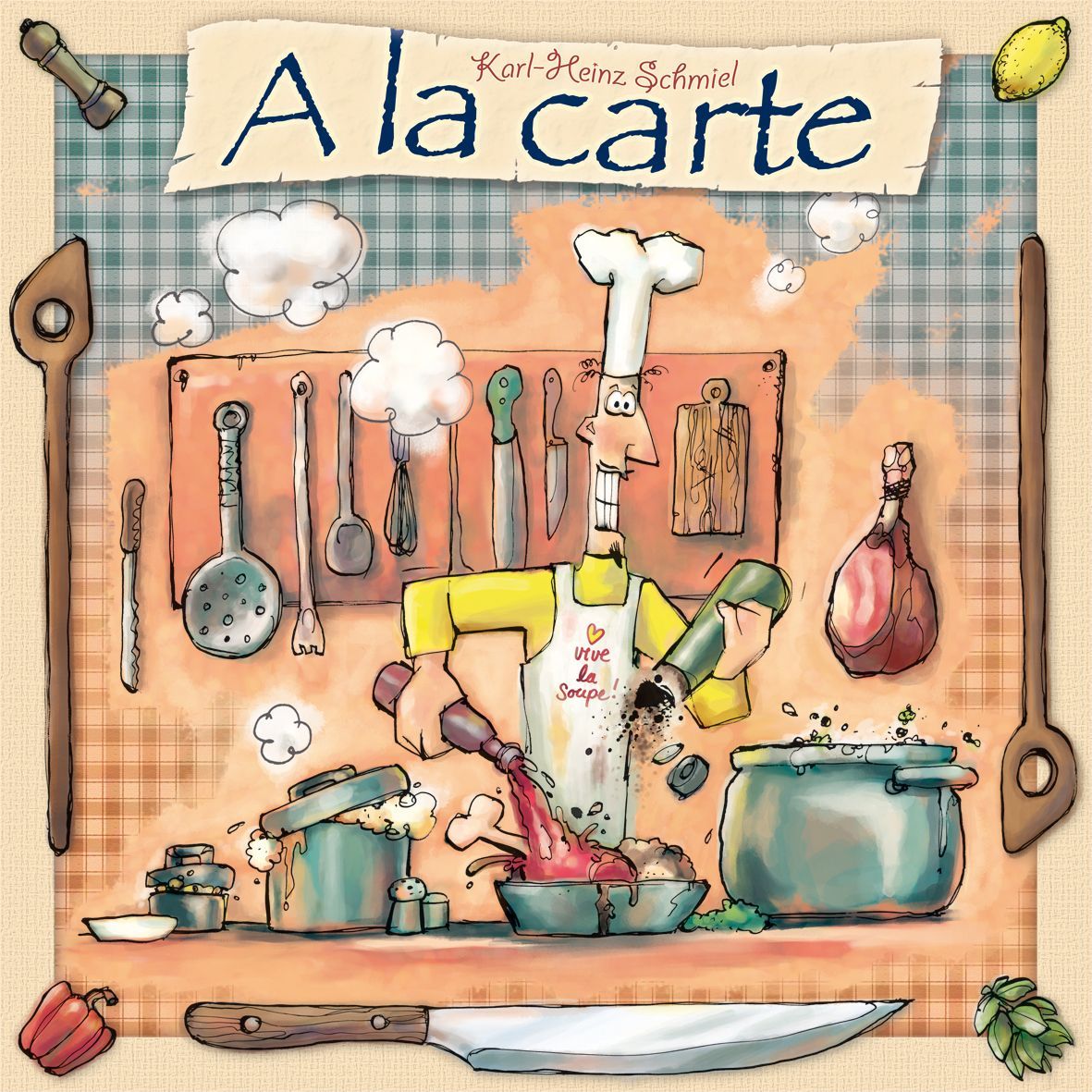 Description
In one of his sillier games, Karl-Heinz Schmiel casts the players as semi-psychotic cooks attempting to hone their culinary skills. Each player receives a miniature pan and a hotplate. Then each turn you can either attempt to turn up the heat, season your dish, or attempt to steal another cook's recipe in the making. Heating your hotplate is a random affair with a die, and could raise the heat on everyone's plate. Spicing the dish is heart of the game and done by up-ending small bottles filled with little colored wood pellets. When the pellets tumble out of the bottle (sometimes, if they do), the number of pellets can't exceed two, because over-spicing the dish ruins it and you have to throw...
Reviews
How To Play
Sorry, we currently have no How To Play videos for A la carte.
Rules Download
Sorry, we have no downloads available for this game at the moment.
Junta: Las Cartas
£14.99
£14.99
Uplay NYET - BOARD GAME - NYET
£15.91
£15.91
Nova Carta board game Sudoku Color
£19.99
£19.99
The Green Board Game Co. G0944035 Where in the World Snap Card Game
£4.00
£4.00
Uno Card Game
£6.99
£4.97
Helvetiq Bandido Game Family, Multicolour
£9.49
£9.28
Esdevium Games SET001 Set Card Game
£12.99
£11.52
Gamewright 419 Sushi Go Party - The Deluxe Pick and Pass Card Game, Multicolour
£22.99
£20.31
DC Superheroes Chess - Batman v Joker - A La Carte 2000 - Rare - VGC
£49.99
Murder Mystery Dinner Party Game - Murder a la Carte, A First Class Murder
£33.16
The Simpsons Official 3D Chess Board Game 97/01106 by A La Carte (1997)
£21.99
Murder Mystery Dinner Party Game - a la Carte, A First Class
£20.45
Rare! Cuisine a la Card Deckbuilding Cookery Game
£15.99
Murder A La Carte Pasta passion and pistols rare NEW game 1995
£15.99
Murder Mystery Dinner Party Game - Murder a la Carte, A First Class Murder
£19.16
MURDER A LA CARTE PASTA PASSION PISTOLS sealed Cassette Version.
£14.95
ASMODEE BOARD GAME DIXIT No 2 PROMO CARD LA MACHINE A REVES NM OOP
£17.99
1994 Board Game Murder A' La Carte - Bullets & Barbecue Murder mystery vintage
£14.99
Murder a la Carte - Pasta Passion & Pistols Game (1995 Bepuzzled) NEW & SEALED
£11.99
NEW Murder A La Carte Pasta Passion & Pistols mystery fun 1995 retro party game
£10.99