A Game of Thrones: The Board Game (Second Edition)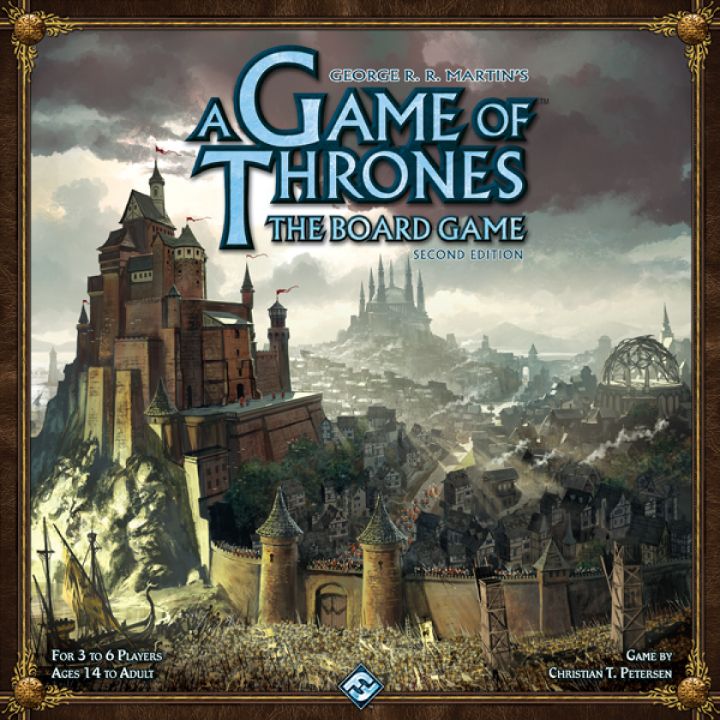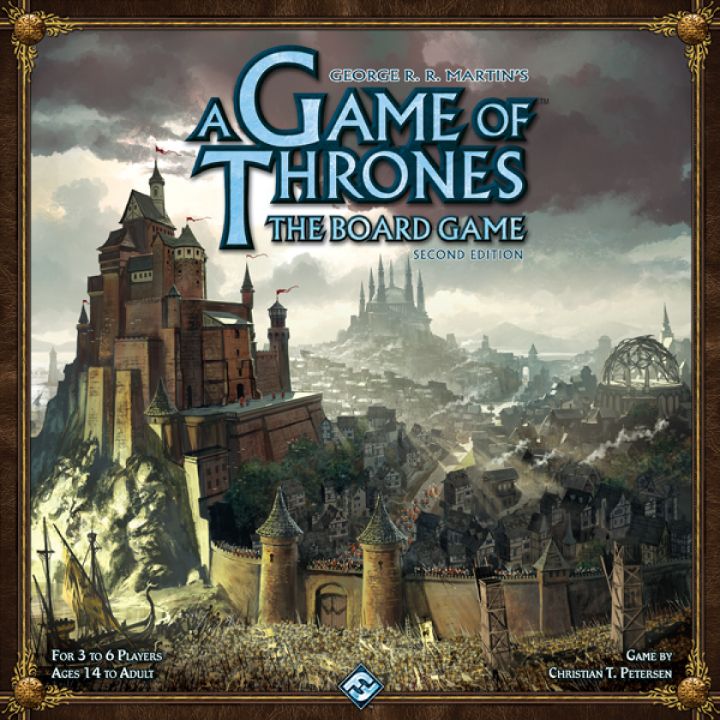 A Game of Thrones: The Board Game (Second Edition) Board Game
Description
Game description from the publisher: King Robert Baratheon is dead, and the lands of Westeros brace for battle. In the second edition of A Game of Thrones: The Board Game, three to six players take on the roles of the great Houses of the Seven Kingdoms of Westeros, as they vie for control of the Iron Throne through the use of diplomacy and warfare. Based on the best-selling A Song of Ice and Fire series of fantasy novels by George R.R. Martin, A Game of Thrones is an epic board game in which it will take more than military might to win. Will you take power through force, use honeyed words to coerce your way onto the throne, or rally the townsfolk to your side? Through strat...
Reviews
Sorry, no reviews for the board game A Game of Thrones: The Board Game (Second Edition). Click here to read more board game reviews from The Board Game Box.
How To Play
Rules Download
Sorry, we have no downloads available for this game at the moment.
Fantasy Flight Games A Game of Thrones the Board Game (2nd Edition)
£54.99
£40.48
Game of Thrones Risk Board Game - Skirmish Edition
£21.78
£21.78
Matchlock Games A Game of Thrones: The Board Game Second Edition Card Sleeve Bundle
£11.99
£11.99
Game of Thrones "Game of Thrones" Monopoly Board Game
£13.94
£13.94
Drumond Park The Best of Christmas Family Board Game - Cracking Christmas Trivia for All the Family | LOGO Christmas Games For Adults And Kids Suitable From 12+ Years
£12.99
Friends Monopoly Board Game
£29.99
£23.00
A Game of Thrones GT01: The Card Game
£30.49
£27.50
Drumond Park Articulate! Family Board Game - The Fast Talking Description Game | Ideal Christmas Gift, Christmas Game | Family Games For Adults And Kids Suitable From 12+ Years
£32.99
£14.99
A Game of Thrones: The Board Game (Second Edition) Brand New Fantasy Flight
£59.99
A Game Of Thrones The Board Game - Second Edition - By Fantasy Flight Games
£42.95
George R R Martin A Game of Thrones the board game second edition
£29.99
A Game of Thrones the board game - Second Edition
£30.00
A Game of Thrones: The Board Game Second Edition USED
£15.00
A Game of Thrones: The Board Game Second Edition Card Sleeve Bundle
£10.99