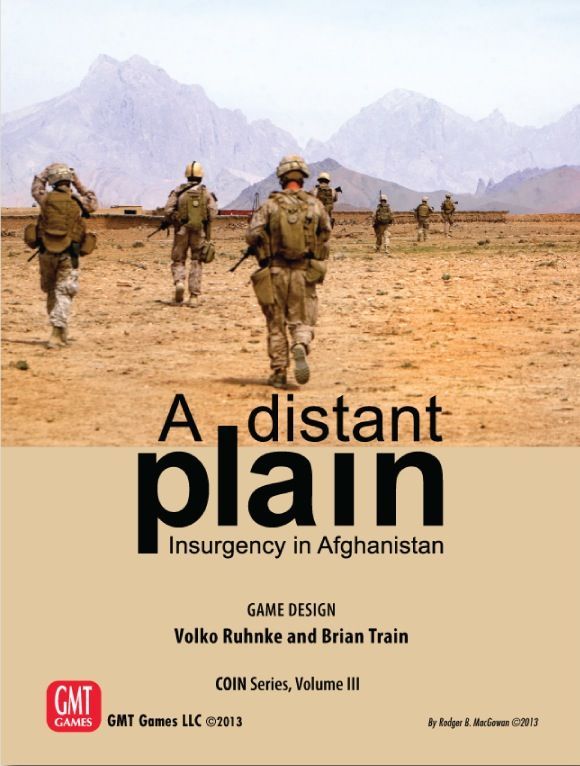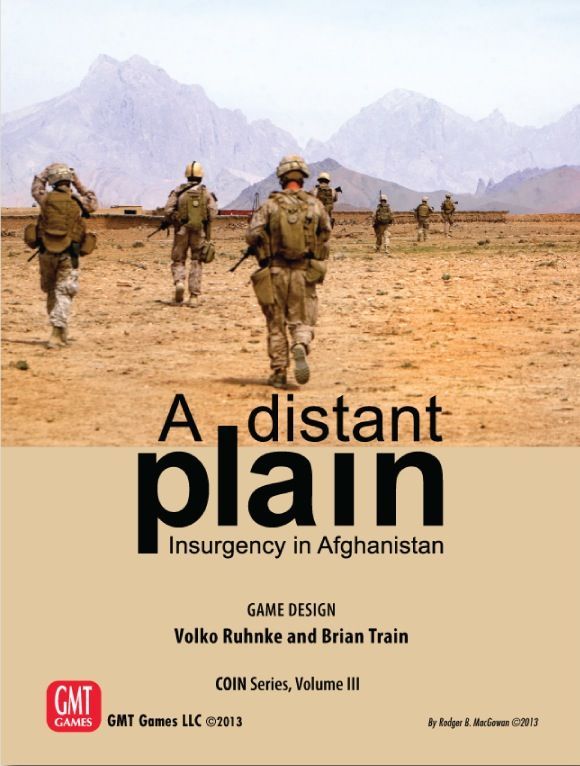 A Distant Plain Board Game
Description
This volume in Volko Ruhnke's COIN Series takes 1 to 4 players into the Afghan conflict of today's headlines, this time in a unique collaboration between two top designers of boardgames on modern irregular warfare. A Distant Plain teams Volko Ruhnke, the award-winning designer of Labyrinth: The War on Terror, with Brian Train, a designer with 20 years' experience creating influential simulations such as Algeria, Somalia Interventions, Shining Path: The Struggle for Peru, and many others. A Distant Plain features the same accessible game system as GMT's recent Andean Abyss and upcoming Cuba Libre but with new factions, capabilities, events, and objectives. For the first time ...
Reviews
Sorry, no reviews for the board game A Distant Plain. Click here to read more board game reviews from The Board Game Box.
How To Play
Sorry, we currently have no How To Play videos for A Distant Plain.
Rules Download
Sorry, we have no downloads available for this game at the moment.
GMT Games a Distant Plain Board Game
£85.99
£61.74
COIN Series A Distant Plain - Insurgency in Afghanistan, 3rd Printing
£68.99
£68.99
Labyrinth the War on Terror Board Game
£49.99
£49.99
GMT Games a Distant Plain Board Game
£79.76
A Distant Plain - Insurgency in Afghanistan GMT Board Game
£74.99
GMT GAMES A DISTANT PLAIN BOARD GAME
£73.43
A Distant Plain GMT Games Brand New GMT1310
£62.99
A Distant Plain Board Game: 3rd Printing
£61.98
A Distant Plain: Insurgency in Afghanistan (New)
£59.99
A Distant Plain - Brand New & Sealed
£54.25