A Brief History of the World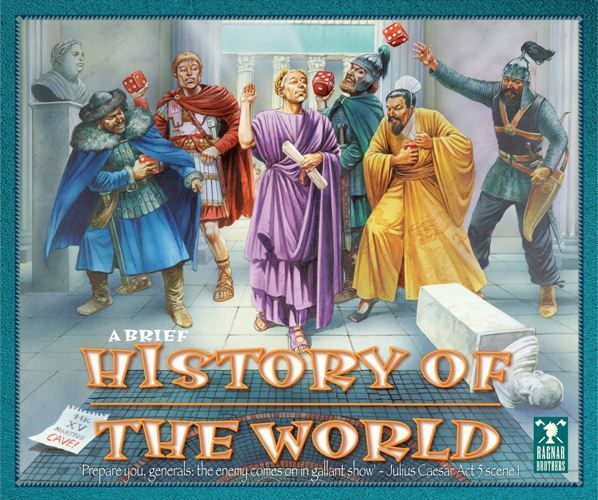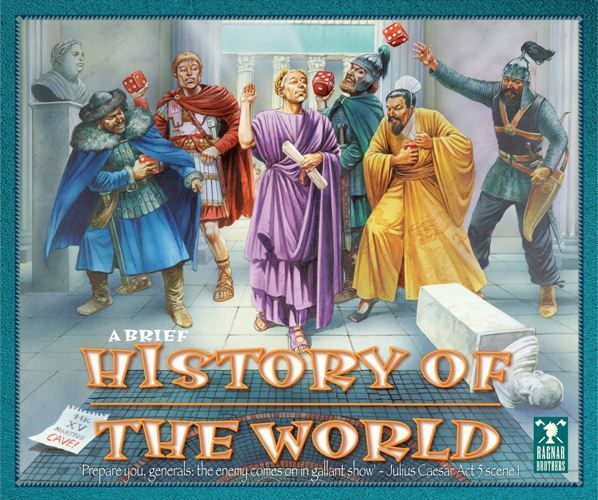 A Brief History of the World Board Game
Description
A Brief History Of The World is just that: a sweeping ride through the history of mankind in the space of just a few hours. The game features fifty of the mightiest Empires ever known, from the dawn of Civilisation through to the Twentieth Century - Egypt, Assyria, Persia, Greece and Imperial Rome, the Huns and Mongols, the Arabs and the Ottoman Turks, the dynasties of China and kingdoms of India, Incas and Aztecs, Portugal and Spain, France, Britain, and Germany. Can you take on the mantle of Alexander or Caesar, Genghis Khan or Napoleon? Can you write your name into the pages of history and lead your Empires to victory? Components include: Giant Map Board 180 plastic ...
How To Play
Sorry, we currently have no How To Play videos for A Brief History of the World.
Rules Download
Sorry, we have no downloads available for this game at the moment.