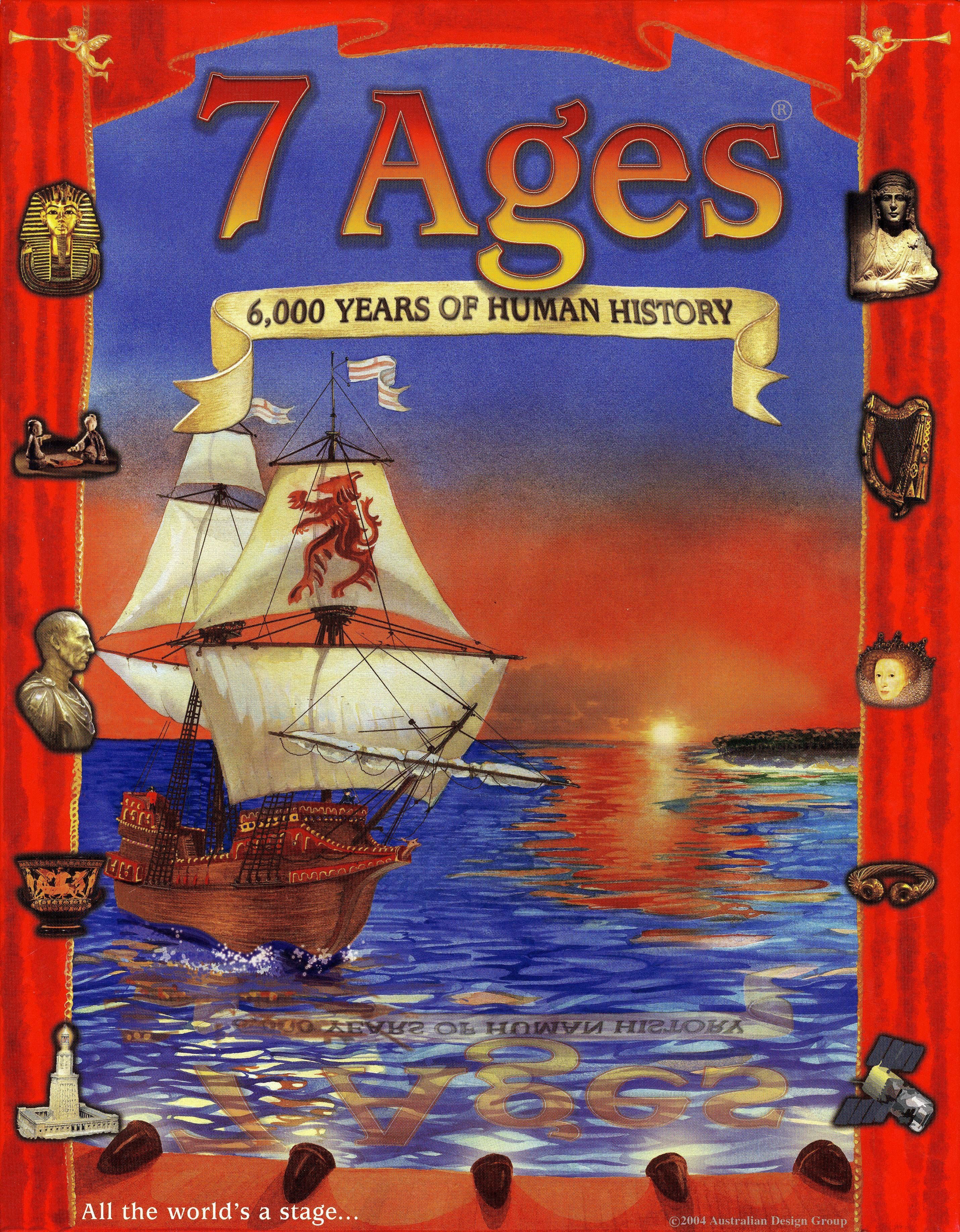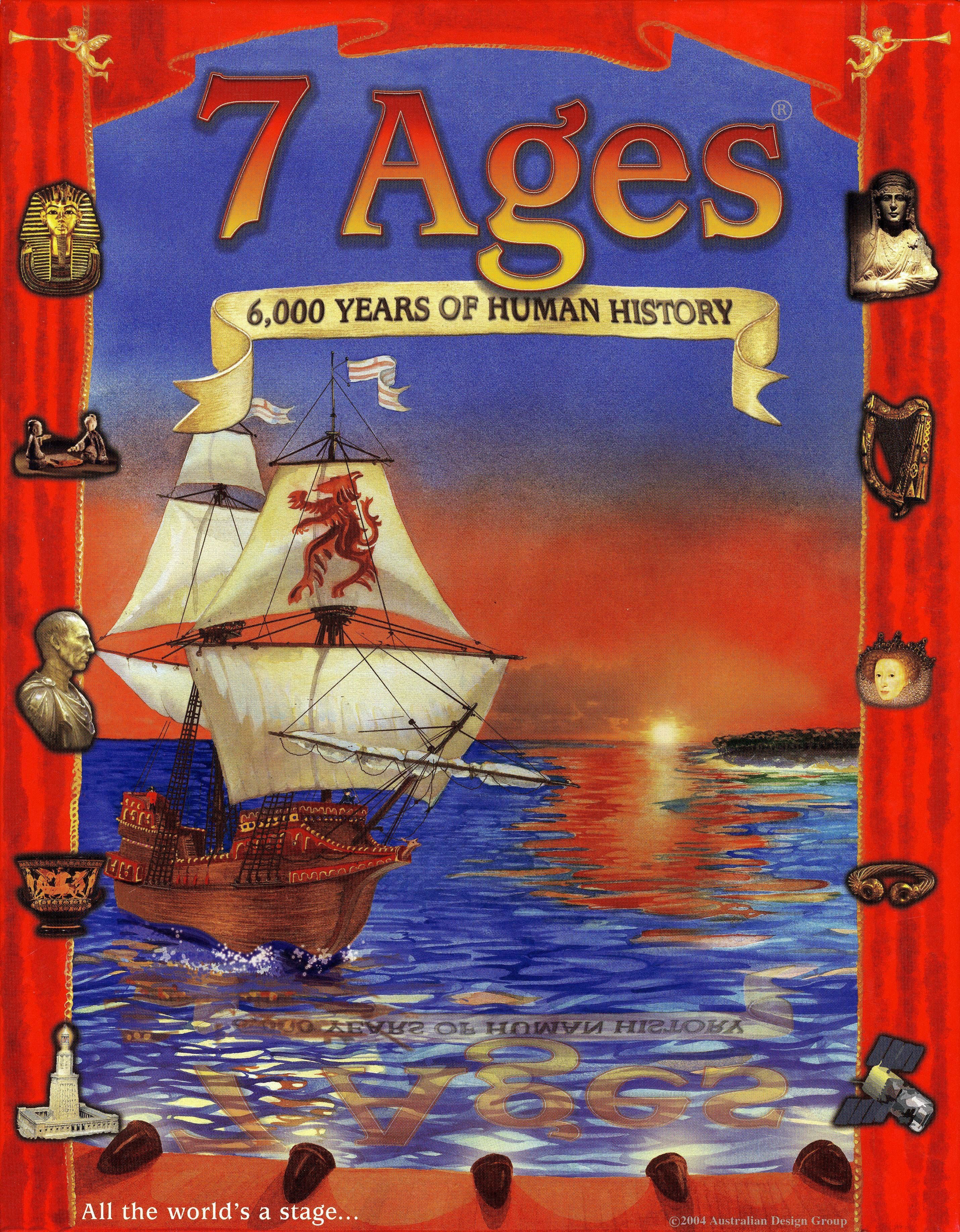 Description
7 Ages is a game of world history from 4000 BC/E to 2000 AD/CE. Players represent dynasties that decide the fate of the world across the millennia. You, as a dynastic head of one or more empires must guide your empires through history gaining glory points for historical, scientific, religious and cultural advances as you increase their health, wealth and prestige. All the leading figures of history are included, as they attempt to influence events and their society through their great words and deeds. Players can play multiple civilizations simultaneously (though the counter set limits the total number of civilizations that can be in play), but the first civilization card p...
Reviews
How To Play
Sorry, we currently have no How To Play videos for 7 Ages.
Rules Download
Sorry, we have no downloads available for this game at the moment.
Drumond Park Articulate! For Kids - Family Kids Board Game | The Fast Talking Description Game|An Ideal Christmas Gift, Family Games for Adults and Children Suitable From 6+ Years
£19.99
£15.99
Paul Lamond Games Don't Say It
£13.95
£9.00
Drumond Park Snap Dragon Kids Action Board Game | Preschool Family Board Games For Kids | Children Game Suitable for Ages 5 6 7 8+ Years, Multicolour
£22.99
£17.00
Game of Life B0654 Hasbro Gaming of Junior Game, Multi-Colour
£11.20
£11.20
Sambro Poopy Head-Kids Funny Board Game, Family Fun
£9.99
£8.01
M.Y What Am I Family Card Game for Children | Quick Question Card Game Suitable for Adults and Kids
£14.99
£9.95
Ravensburger Funny Bunny Game
£9.97
£9.97
Drumond Park Puff Ball 2 Kids Action Game - Mid Size | Family Board Games For Kids | Children Action Game Suitable for Boys & Girls Ages 6 7 8 9+ Years
£14.99
£12.00
Board Games Various New/Excellent Condition Fantasy Flight GMT Rio Grande M15
£60.00
NEW Mattel Games JUNIOR PICTIONARY The Game Of Quick Draw Age 7+ Game
£69.95
SKIP-BO DICE by MATTEL from THE MAKERS of UNO, 2-4 Players, Ages 7+ #3052 1995
£59.99
Beasts of Balance - A Digital Tabletop Hybrid Family Stacking Game For Ages 7...
£50.33
Harry Potter Golden Snitch Quidditch Board Game Rare Age 7+ Universal
£44.99
NEW Scholastic I SPY WORD SCRAMBLE - Age 7+ Game Board - Spell
£44.95
Cranium Cadoo For Kids Ages 7 And Over 2 Or More Players
£40.00
Ridley's Selfish Space Edition Family Strategy Board Game, Ages 7+, 2+ Players
£43.20
Tactic Toys 53133 Alias Family - Ages 7 years And Up
£42.14
Quirky Circuits Board Game - Cooperative Family Game of Robot Programming Age 7+
£41.75
Callisto strategy game age 7+ BOARD GAME MENTAL CHALLENGE FUN FOR ALL AGES
£40.00
Wild Dash Family Board Game - Educational Fun for All Ages, Kids and Adults 7
£37.57