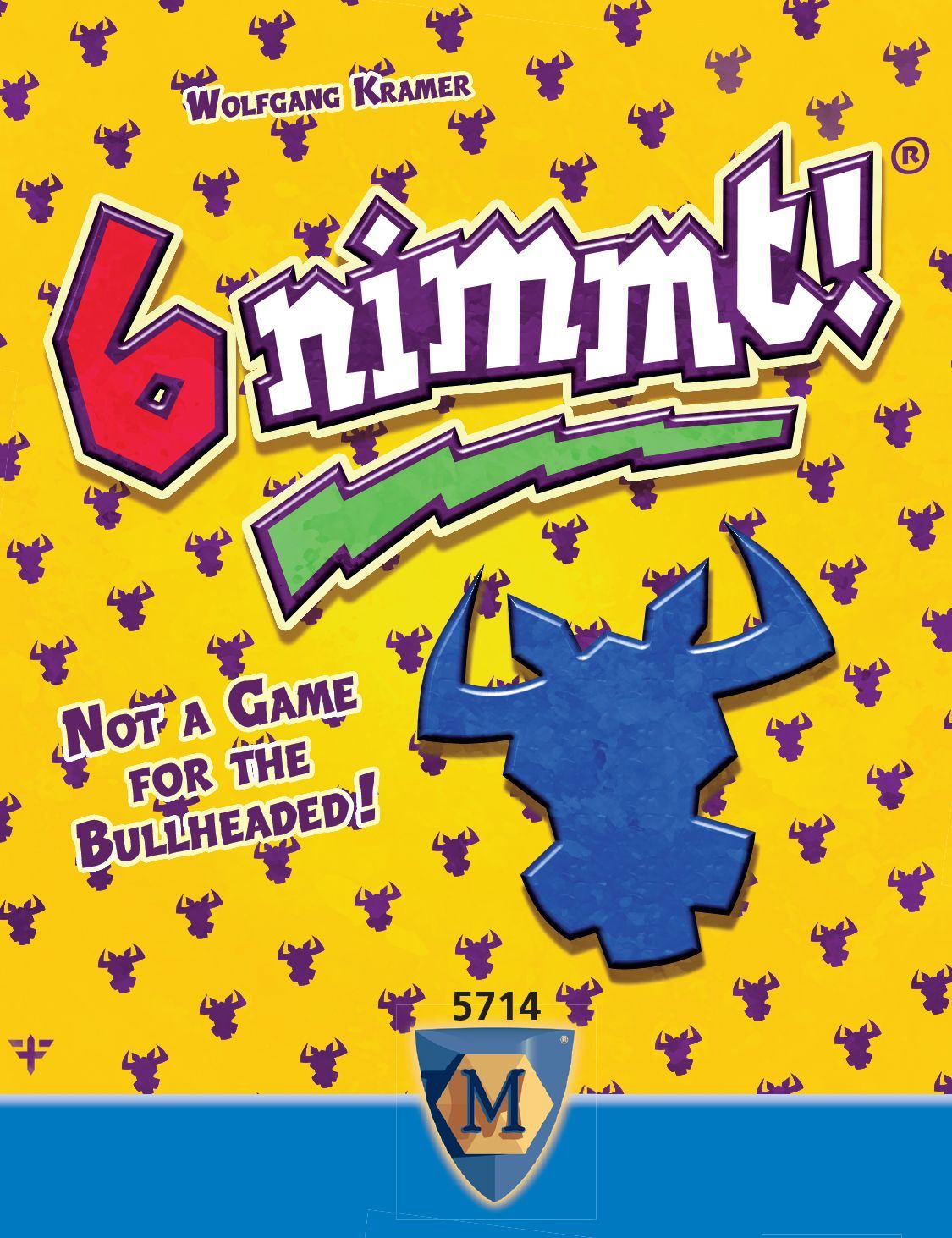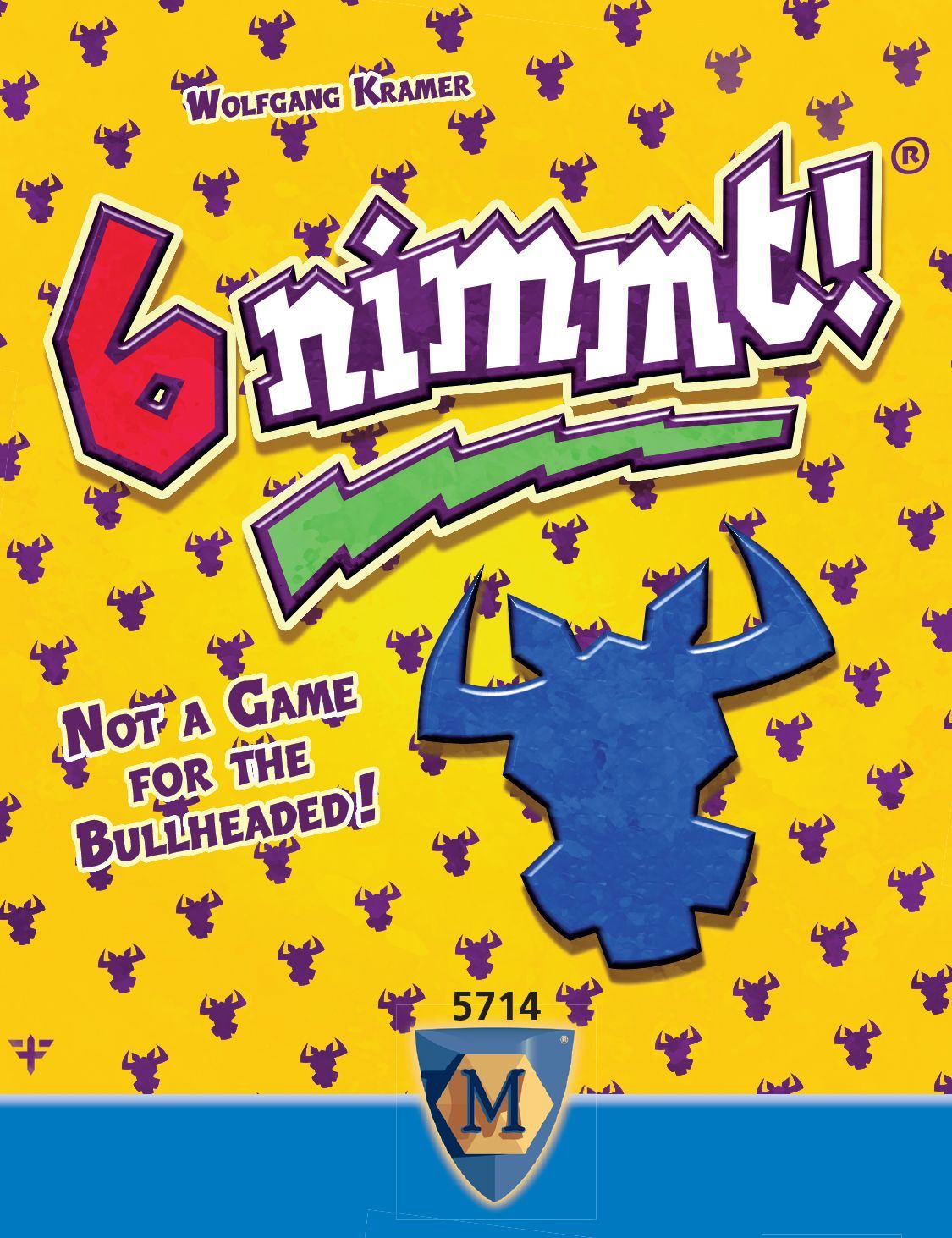 Description
In 6 nimmt!, a.k.a. Category 5 and many other names, you want to score as few points as possible. To play the game, you shuffle the 104 number cards, lay out four cards face-up to start the four rows, then deal ten cards to each player. Each turn, players simultaneously choose and reveal a card from their hand, then add the cards to the rows, with cards being placed in ascending order based on their number; specifically, each card is placed in the row that ends with the highest number that's below the card's number. When the sixth card is placed in a row, the owner of that card claims the other five cards and the sixth card becomes the first card in a new row. In addition t...
How To Play
Sorry, we currently have no How To Play videos for 6 nimmt!.
Rules Download
Sorry, we have no downloads available for this game at the moment.
Amigo 4910 - 6 NIMMT - KARTENSPIEL -
£13.99
£10.22
Amigo 01653 x, Spiel
£18.93
£19.03
Ravensburger Labyrinth - The Moving Maze Game
£24.47
£21.99
Amigo 960 "11 Takes!" Cardgame
£8.89
£8.87
Mayfair Games MFG05714 - BOARD GAME 6 nimmt.
£13.42
£13.42
Oink Games Deep Sea Adventure: A Treasure-Hunting Travel Board Game
£17.99
£14.99
Indie Boards and Cards "COU1IBC" IBCCOU1 Coup Card Game
£12.78
Goat Lords - Best Selling Game for Family, Adults, and Kids. Hilarious, Addictive, and Competitive Fun for Game Nights!
£15.99
£16.00