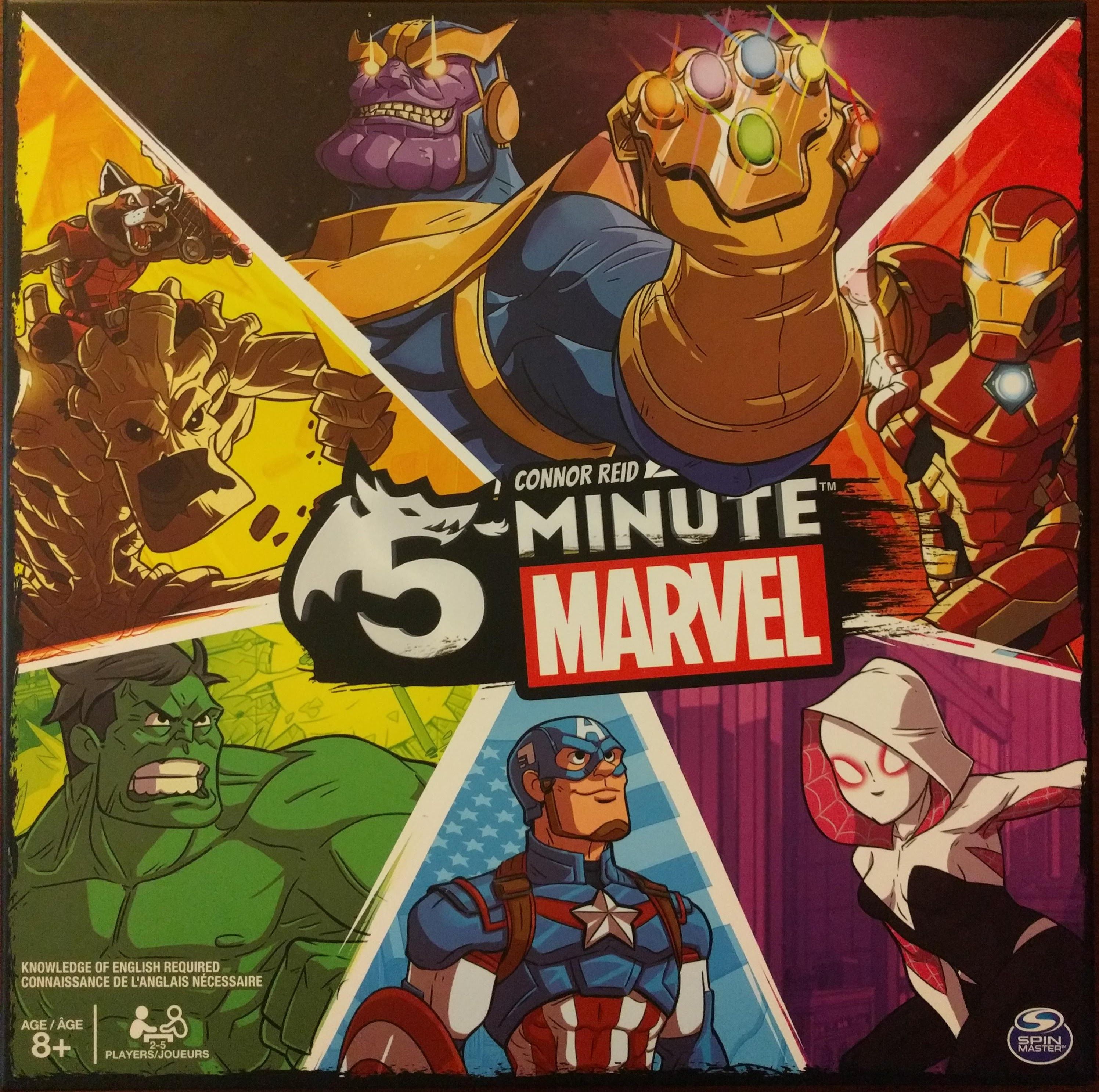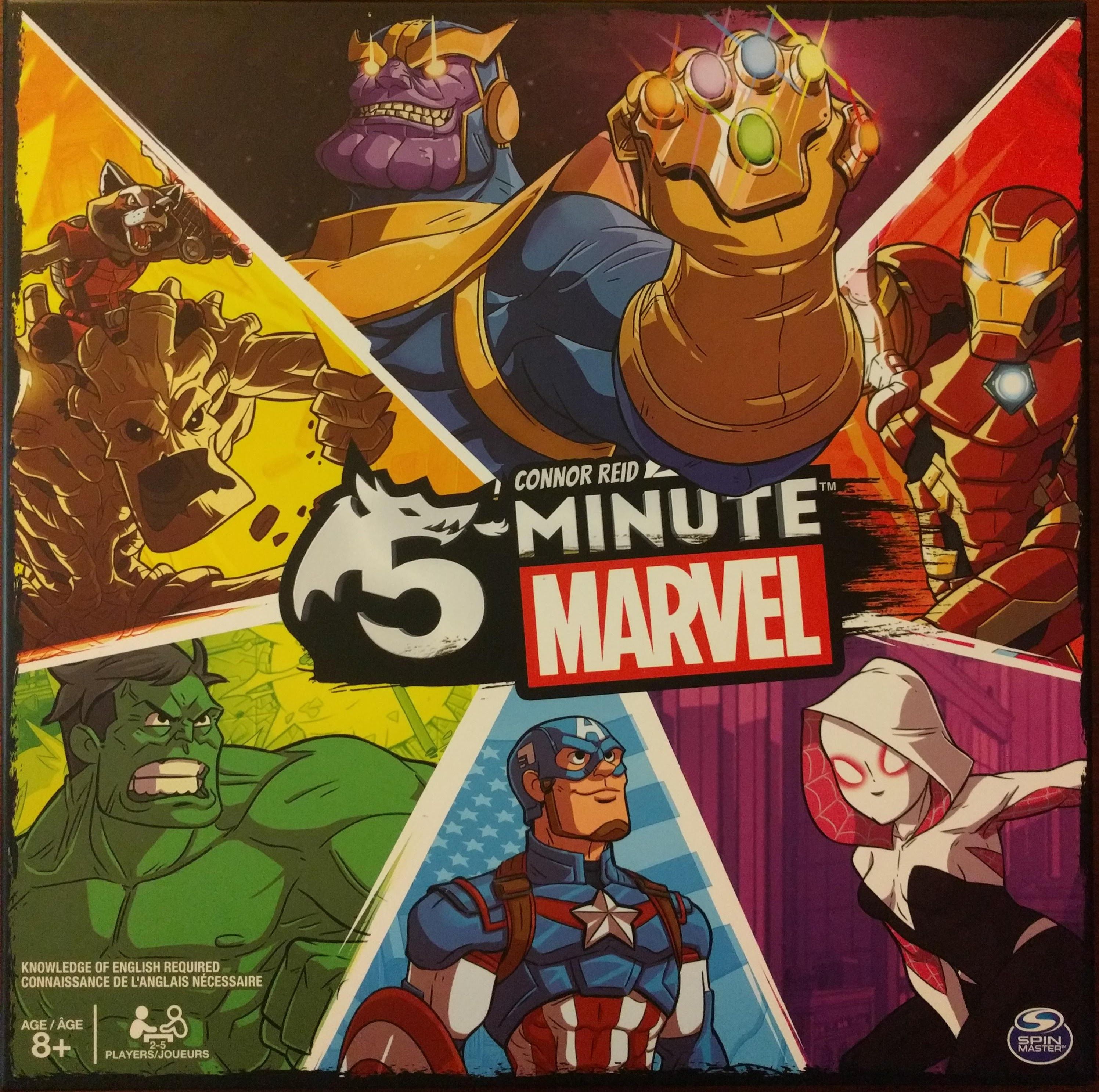 5-Minute Marvel Board Game
Description
The Marvel version of the chaotically fast-paced cooperative card game 5-Minute Dungeon that lets a group of Marvel heroes battle past Marvel bosses all in less than 5 minutes! Fast and frenetic gameplay gets everyone involved and engaged. Cooperative gameplay encourages communication, interpersonal interaction, and teamwork. 10 Marvel heroes to choose from and 6 progressively difficult Marvel bosses delivers strong re-playability. In more detail, players assume the role of one of ten superheroes, each with special cards and abilities. Once the Jarvis-hosted five-minute timer starts, the race is on to defeat all the villains in the mission. In order to defeat a villain, players must...
How To Play
Sorry, we currently have no How To Play videos for 5-Minute Marvel.
Rules Download
Sorry, we have no downloads available for this game at the moment.