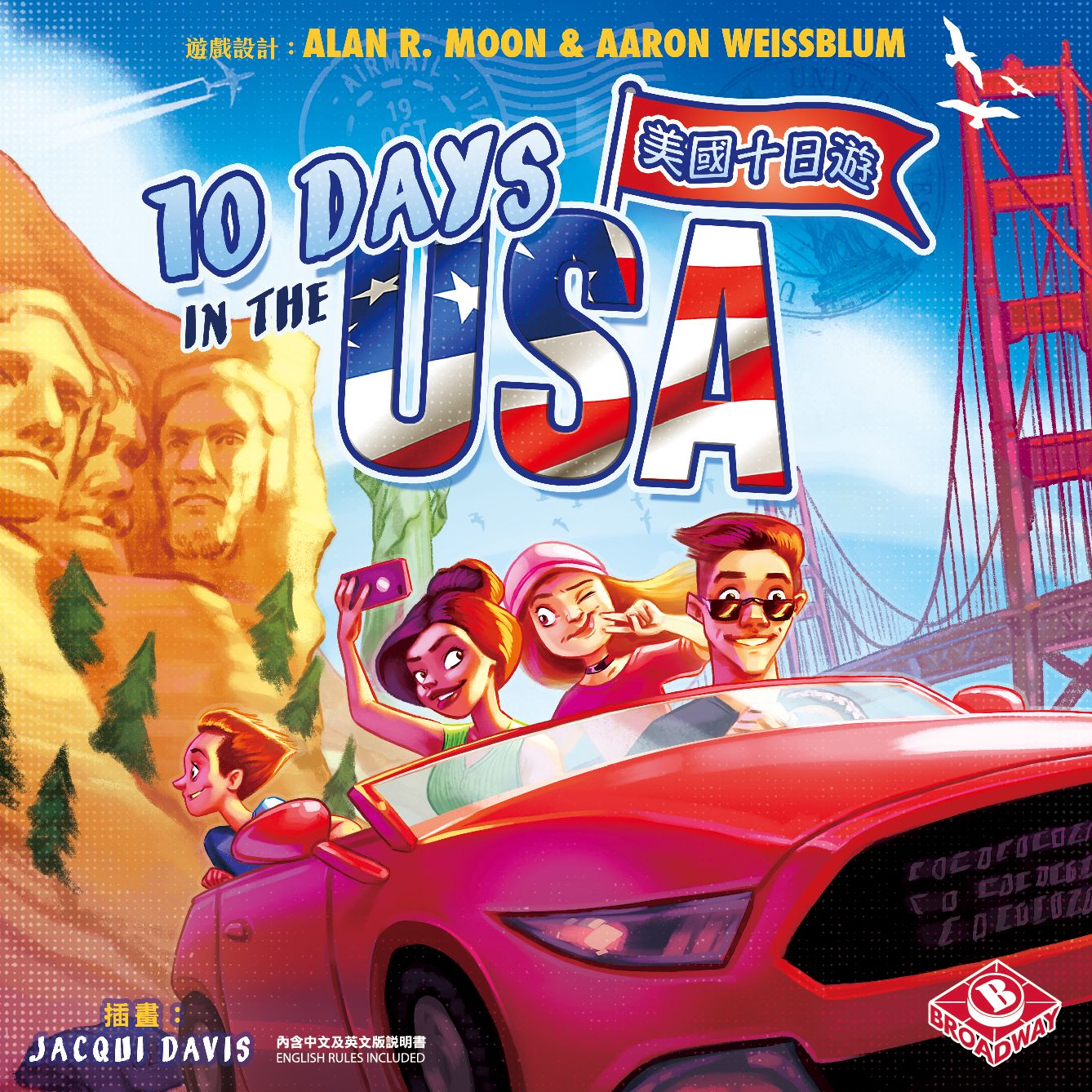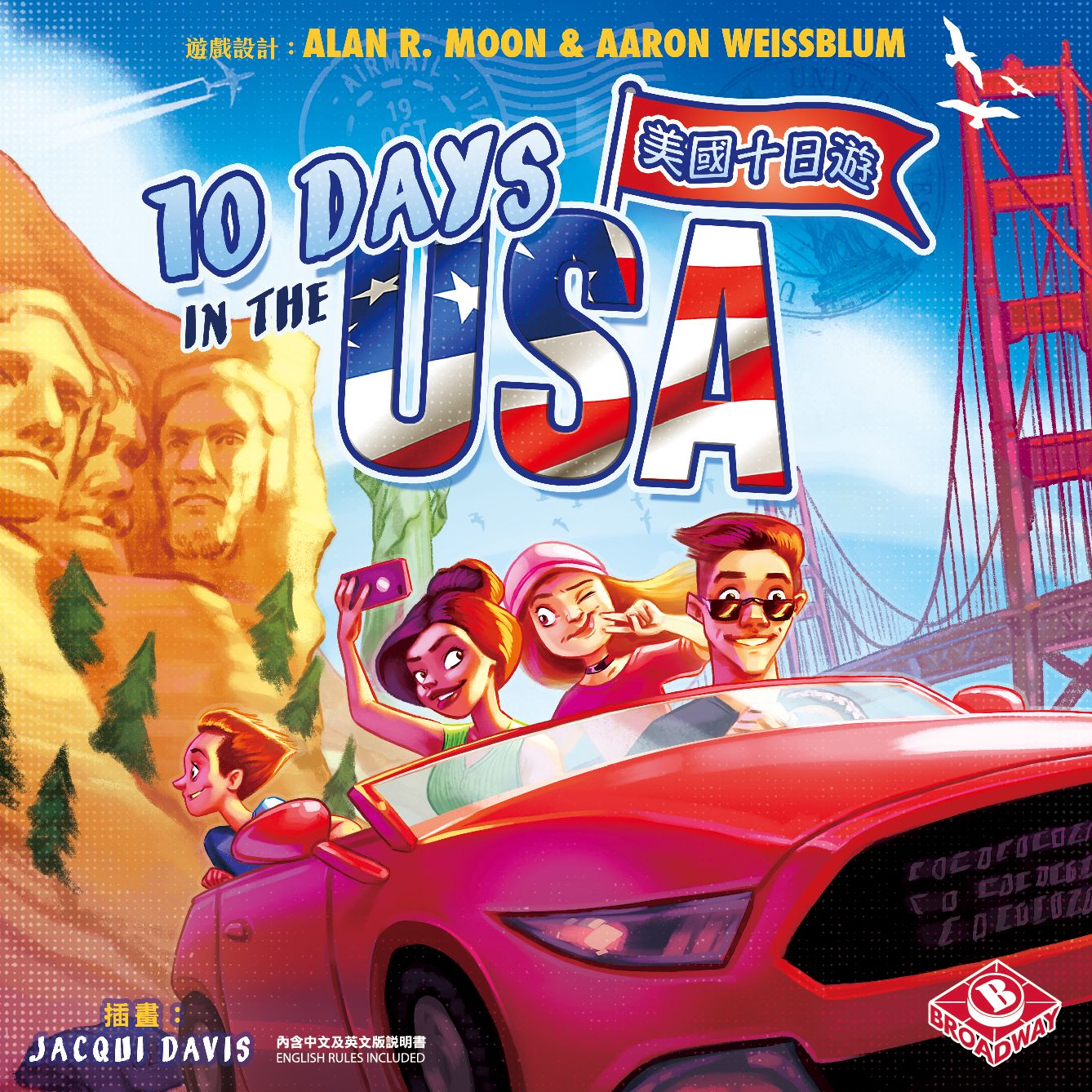 10 Days in the USA Board Game
Description
You have 10 Days in the USA. Travel the country by jet, car, and on foot. Plan your trip from start to finish using destination and transportation tiles. With a little luck and clever planning, you just might outwit your fellow travelers. This is the first installment in the 10 Days in series. There are 50 state tiles, 10 colored airplane tiles, and 6 car tiles. Players all flip tiles one at a time, examine them, and put them in the 10 "days" of their tile tray, in any order. Then in turn, they draw a tile from one of three face-up piles or a face-down pile. The new tile may replace one tile in their tray, with that tile (or the unused drawn...
How To Play
Sorry, we currently have no How To Play videos for 10 Days in the USA.
Rules Download
Sorry, we have no downloads available for this game at the moment.
10 Days In The USA Board Game by Out of the Box
Days of Wonder Ticket to Ride Board Game
£30.95
£30.95
10 Days In The USA Game
MAPOMINOES EUROPE - The Ultimate Geography Game - Fun and educational travel card game for kids teenagers and adults. Like dominoes with maps.
£10.99
£9.99
1.000 Mayday Chimera 57,5 x 89 Board Game Sleeves - 10 Packs 7044 - US
£24.99
£24.99
Hasbro Gaming Monopoly Game: Cheaters Edition Board Game Ages 8 and Up
£21.99
£17.99
MAPOMINOES UK - Fun educational geography travel game about connecting counties in England, Scotland, Wales & Northern Ireland. Like dominoes with maps.
£11.59
£11.59
Cards Against Humanity: UK Edition
£24.99
£24.99
Buy 10 Days in the USA Board Game at the best price