1 search results for wingspan.
Board game search for wingspan from The Board Game Box. wingspan board games for any occasion and for any time of year. Find all the latest wingspan board games for your board gaming group, whether you play with family or your role playing friends. The Board Game Box offers the best games and the latest prices for wingspan board games, and you can find all these wingspan games right here in one place.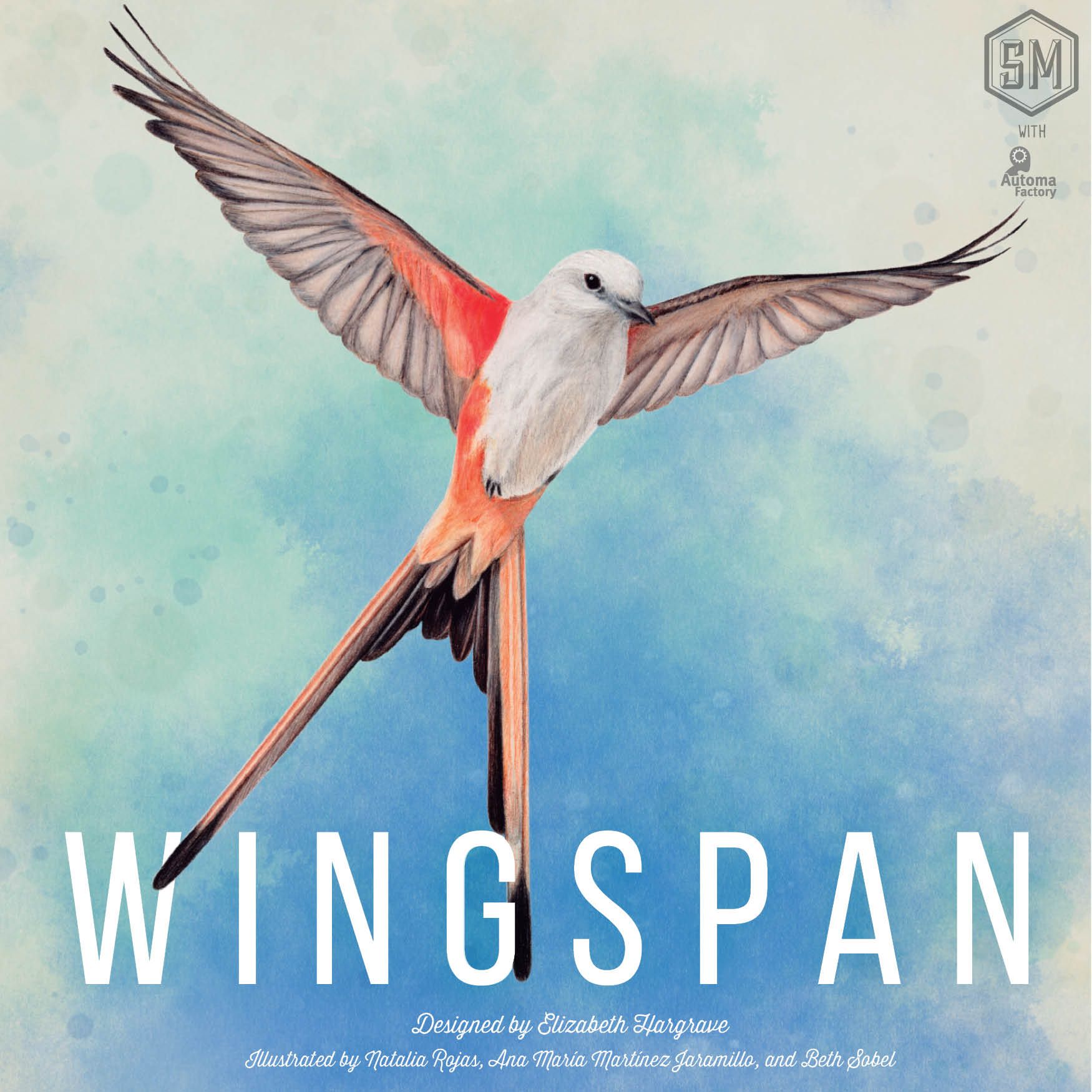 Wingspan is a competitive, medium-weight, card-driven, engine-building board game from Stonemaier Games. You are bird enthusiasts—researchers, bird watchers, ornithologists, and collectors—seeking to discover and attract the...
Other wingspan board games you may also like
Wingspan Board Game: European Expansion
£23.27
TAPESTRY Board Game NEW - 3rd Printing - Stonemaier Games (Scythe, Wingspan)
£54.99
Wingspan Board Game European Expansion - Stonemaier Games - New and Sealed
£23.25
Wingspan meeples pawns tokens board game
£10.99
StoneMaier WINGSPAN Board Game ** NEW + SEALED **
£84.99
Wingspan Board Game Birds Brand New Sealed Gift Present New Version 2019
£70.99
Stonemaier Games STM910 Wingspan 2nd Edition, Mixed Colours
£121.95
Wingspan meeples pawns tokens board game
£10.99
Wingspan meeples pawns tokens board game
£10.99
Wingspan meeples pawns tokens board game
£10.99
Food Tokens for Wingspan | board game
£15.99
Wingspan European Expansion Board Game Brand New In Stock
£47.95
Wingspan goal objective scoreboard board overlays
£11.99
125 pcs 3D printed resources for Wingspan
£17.49
Food trackers for Wingspan | board game
£10.99
Wingspan action markers/houses 40PCS
£13.99
40 pcs 3D printed birdhouses for Wingspan (player token replacements)
£15.49
Custom made player mat for Wingspan board game
£17.00
Custom made player mat for Wingspan board game
£17.00
Custom made player mat for Wingspan board game
£17.00
Custom made player mat for Wingspan board game
£17.00
Custom made player mat for Wingspan board game
£17.00
Wingspan: European Expansion
£27.99
Custom made player mat for Wingspan board game
£17.00