1 search results for wingspan.
Complete your board game collection with one of these wingspan board games. We've got card games, tabletop RPGs and much more for you to get gaming today. Browse our wingspan board games list, find the right price for you and grab yourself your next great wingspan game.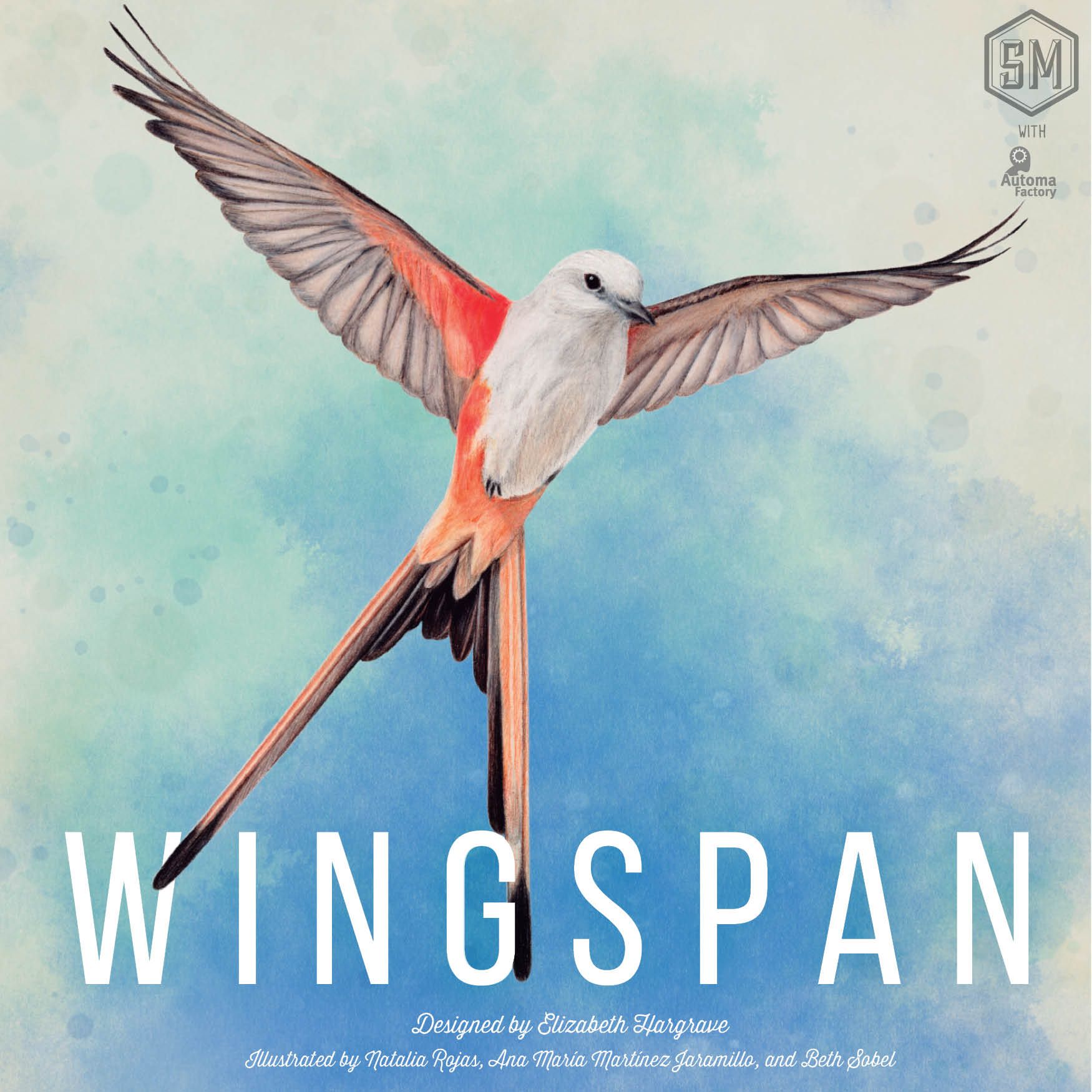 Wingspan is a competitive, medium-weight, card-driven, engine-building board game from Stonemaier Games. You are bird enthusiasts—researchers, bird watchers, ornithologists, and collectors—seeking to discover and attract the...
Other wingspan board games you may also like
Wingspan Board Game - Used, played once, Excellent condition
£32.00
Wingspan Board Game Include The Swift Start Pack! New & Sealed
£73.00
Wingspan Board Game: European Expansion
£23.27
Wingspan Board Game European Expansion - Stonemaier Games - New and Sealed
£25.00
Tapestry Board Game Stonemaier Games (Wingspan, Scythe) New In Stock!
£69.95
WINGSPAN Board Game - Bird Spotting Twitcher Themed ( Great Art ) ** NEW **
£89.99
Wingspan Board Game - European Expansion
£20.99
Wingspan European Expansion Board Game Stonemaier Games New & Sealed
£24.99
Wingspan 1st Edition Board Game by Stonemaier Games (Engine Building Card Game)
£70.00
Wingspan European Expansion
£24.99
Food Tokens for Wingspan | board game
£15.99
Wingspan European Expansion Stonemaier Games Brand New STM901
£22.49
Wingspan goal objective scoreboard board overlays
£12.99
Wingspan action markers/houses 40PCS
£15.99
Stonemaier Games Wingspan European Expansion Board Game
£71.74
Lords of Waterdeep and Scoundrels of Skullport Agents meeples | board game
£25.99
Food trackers for Wingspan | board game
£9.99
Lords of Waterdeep and Scoundrels of Skullport Adventurer
£16.99
Custom made player mat for Wingspan board game
£17.00
Custom made player mat for Wingspan board game
£17.00
Custom made player mat for Wingspan board game
£17.00
Custom made player mat for Wingspan board game
£17.00
Custom made player mat for Wingspan board game
£17.00
Custom made player mat for Wingspan board game
£17.00