1 search results for wingspan.
Find a great range of wingspan board games to top off your game collection! From big box to pocket sized wingspan games, The Board Game Box offers a variety to choose from. We bring you the most sought after board game brands not just for Christmas but the whole year round. Find wingspan games and add to your game collection today.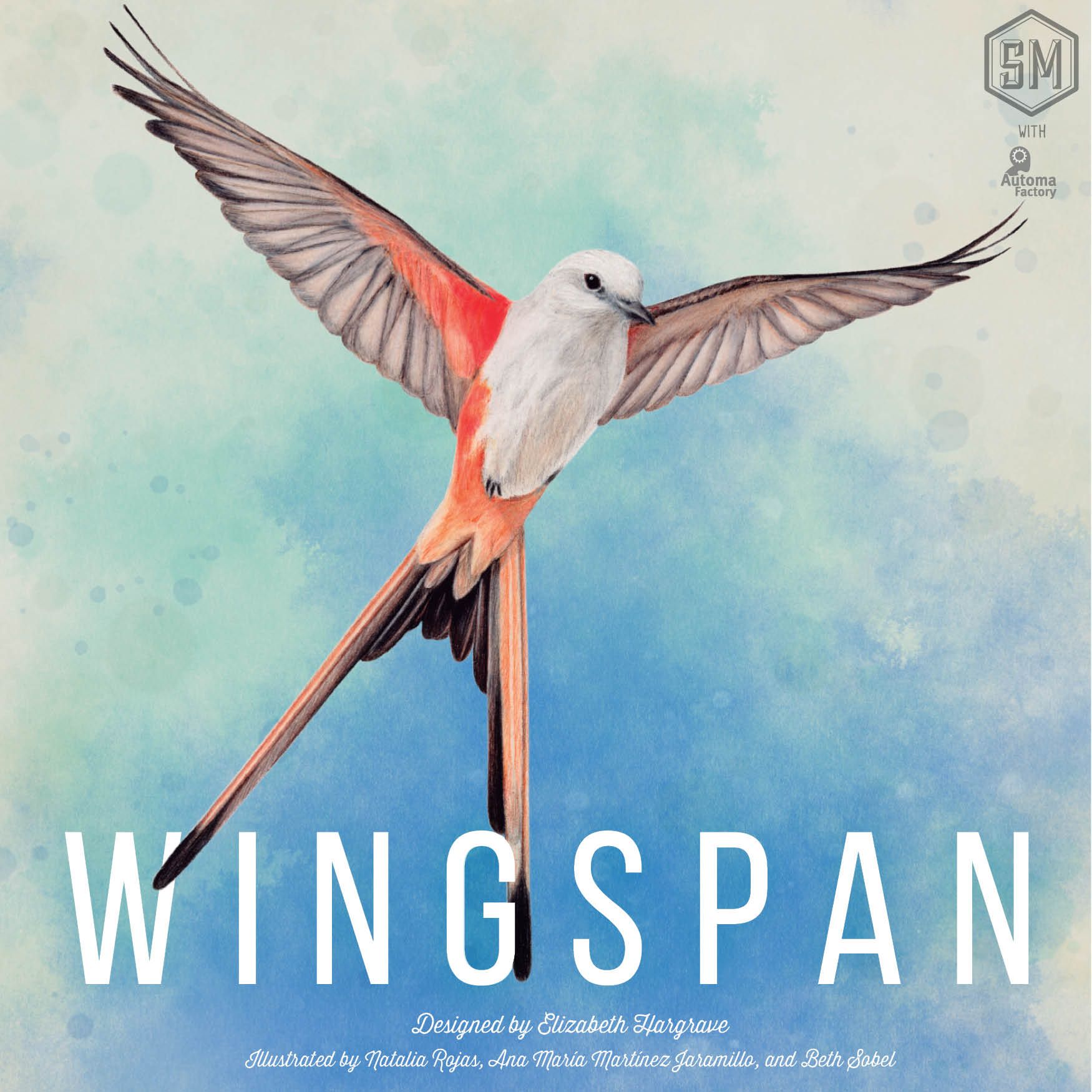 Wingspan is a competitive, medium-weight, card-driven, engine-building board game from Stonemaier Games. You are bird enthusiasts—researchers, bird watchers, ornithologists, and collectors—seeking to discover and attract the...
Other wingspan board games you may also like
Stonemaier Games STM910 Wingspan 2nd Edition, Mixed Colours
£52.99
£64.99
Stonemaier Games STM900 Wingspan
£52.99
£64.95
Stonemaier Games STM901 Wingspan: European Expansion, Mixed Colours
£24.99
£26.47
Stonemaier Games Tapestry Board Game
£65.82
£65.82
North Star Games EVO_CLIMATESA Game, Multicolour
£64.99
£49.86
North Star Games EVO Evolution Game, Multicolour, One Size
£55.49
£55.49
Pandasaurus PAN201703 Dinosaur Island Board Games, Multi-Colored
£57.99
£57.99
Ghenos Games Wingspan, Multicoloured, 1
£52.94
£52.94
Wingspan Board Game: European Expansion
£23.27
Wingspan Board Game with Swift Start Pack
£50.98
TAPESTRY Board Game NEW - 3rd Printing - Stonemaier Games (Scythe, Wingspan)
£59.99
Wingspan meeples pawns tokens board game
£10.99
Wingspan meeples pawns tokens board game
£10.99
Wingspan meeples pawns tokens board game
£10.99
Wingspan meeples pawns tokens board game
£10.99
StoneMaier WINGSPAN Board Game ** NEW + SEALED **
£84.99
Wingspan European Expansion Boardgame
£38.70
Wingspan Board Game Birds Brand New Sealed Gift Present New Version 2019
£70.99
Wingspan Board Game Brand New Pre Order
£99.95
Wingspan & Wingspan European Expansion Board Game Bundle Brand New Pre Order
£129.95
Wingspan & Tapestry Board Game Bundle Brand New Limited Stock In Stock Now
£219.95
Wingspan European Expansion Board Game Brand New In Stock
£47.95
Wingspan Boardgame ~ Bird Nest
£9.00
125 pcs 3D printed resources for Wingspan
£17.49
40 pcs 3D printed birdhouses for Wingspan (player token replacements)
£15.49
Wingspan action markers/houses 40PCS
£14.49
Wingspan goal board overlay
£9.99
Custom made player mat for Wingspan board game 16X12
£17.00
Custom made player mat for Wingspan board game 16X12
£17.00
Custom made player mat for Wingspan board game 16X12
£17.00
E-Raptor - Wingspan Boardgame Organizer
£25.99
DISNEY PIXAR CARS PLANES - RACER DUSTY PLANE MODEL 7" WINGSPAN BNIB
£11.00