1 search results for Harry Potter.
Complete your board game collection with one of these Harry Potter board games. We've got card games, tabletop RPGs and much more for you to get gaming today. Browse our Harry Potter board games list, find the right price for you and grab yourself your next great Harry Potter game.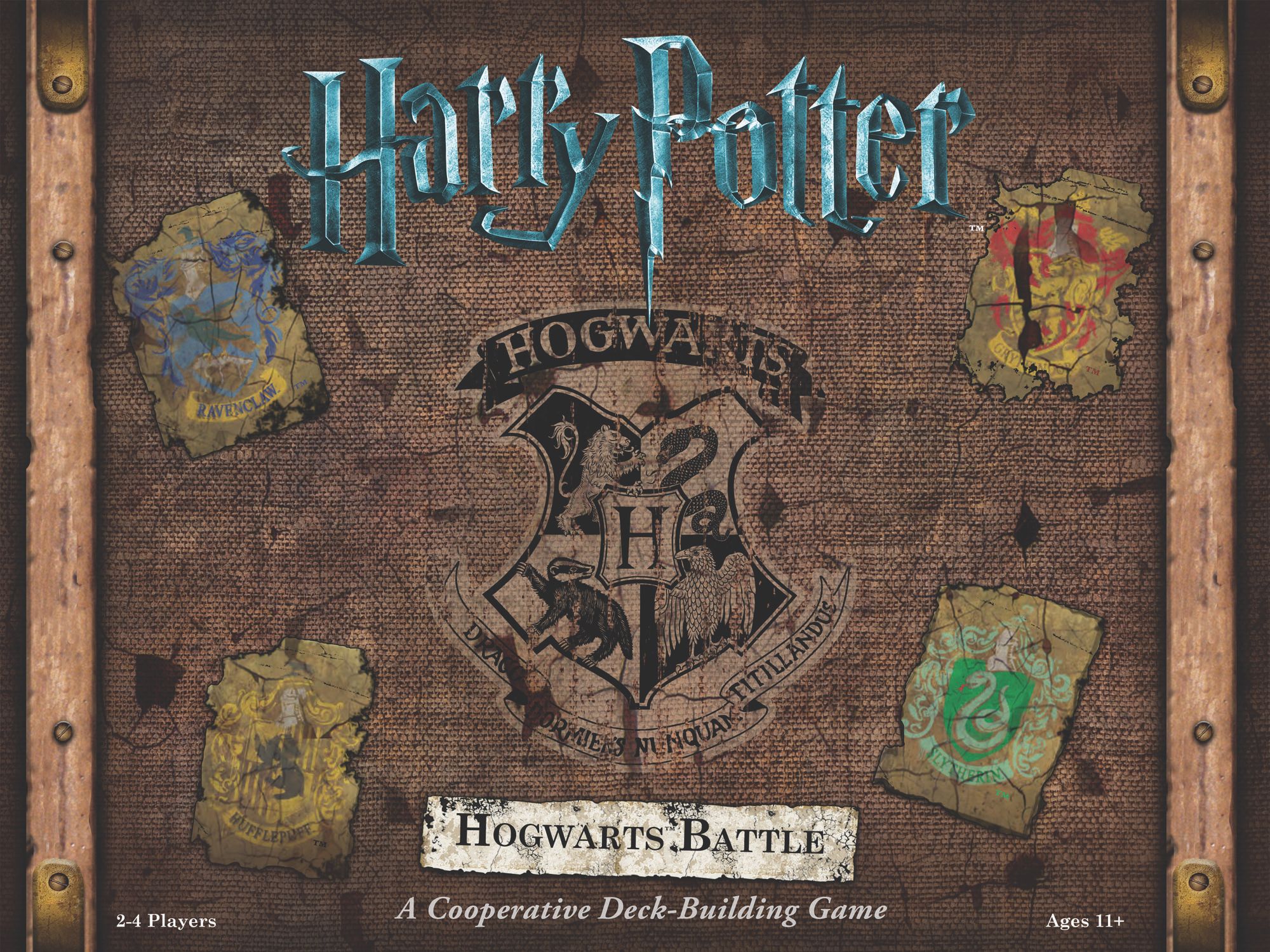 The forces of evil are threatening to overrun Hogwarts castle in Harry Potter: Hogwarts Battle, a cooperative deck-building game, and it's up to four students to ensure the safety of the school by defeating villains and consolidating their defenses. ...
Other Harry Potter board games you may also like
Cluedo Harry Potter Board Game 2019 Edition New & Sealed: Classic Murder Mystery
£26.95
harry potter cluedo board game
£7.50
Harry Potter Potions Challenge Game
£10.99
HARRY POTTER AND THE PHILOSOPHER'S STONE ~ MYSTERY AT HOGWART'S BOARD GAME
£7.50
Cluedo The Classic Mystery Family Board Game Hot Gift UK
£18.99
2020 Cluedo The Classic Mystery Family Board Game UK Free delivery
£17.99
Harry Potter SCENE IT? The Complete Cinematic Journey DVD Board Game All 8 Films
£21.80
Harry Potter Potions Challenge Board Game
£12.95
Scrabble Harry Potter Edition - Officially Licensed Family Board Game
£29.99
Hablo Trivial Pursuit: Wizarding World Harry Potter Board Game
£9.99
Harry Potter Trivial Pursuit 2019 Game
£12.99
Harry Potter Tri-Wizard Maze Game with fast Pop 'N' Race action
£15.99
Harry Potter Diagonal Alley - Board Game + FREE Harry Potter Card Game
£5.50
Trivial Pursuit Bite Size Game> Harry Potter> Friends> The Big Bang Theory &more
£12.99
Harry Potter Scene It? 2nd Edition DVD Board Game Complete
£6.99
Scrabble Harry Potter 2018 Edition Board Game - Brand New & Sealed
£27.95
Trivial Pursuit Bite Size Game> Harry Potter> Friends> The Big Bang Theory &more
£12.99
Harry Potter and the Philosopher's Stone: Mystery At Hogwarts Board Game (2001)
£5.25
Full Size Traditional Classic Family Board Games Kids Indoor Fun Toy Game
£7.99
Harry Potter Hogwarts Battle Deck Building Game
£39.99
CLUEDO ~ WORLD OF HARRY POTTER ~ COLLECTORS RED EDITION ~ HASBRO BOARD GAME
£5.99
HARRY POTTER A YEAR AT HOGWARTS BOARD GAME (SLIGHTLY DAMAGED BOX) BRAND NEW
£14.95
Winning Moves 033343 Harry Potter Trivial Pursuit Full Size, Various-33343
£26.94
Harry Potter Halls of Hogwarts Board Game - Rare - Excellent Condition
£12.00