1 search results for Harry Potter.
Find a great range of Harry Potter board games to top off your game collection! From big box to pocket sized Harry Potter games, The Board Game Box offers a variety to choose from. We bring you the most sought after board game brands not just for Christmas but the whole year round. Find Harry Potter games and add to your game collection today.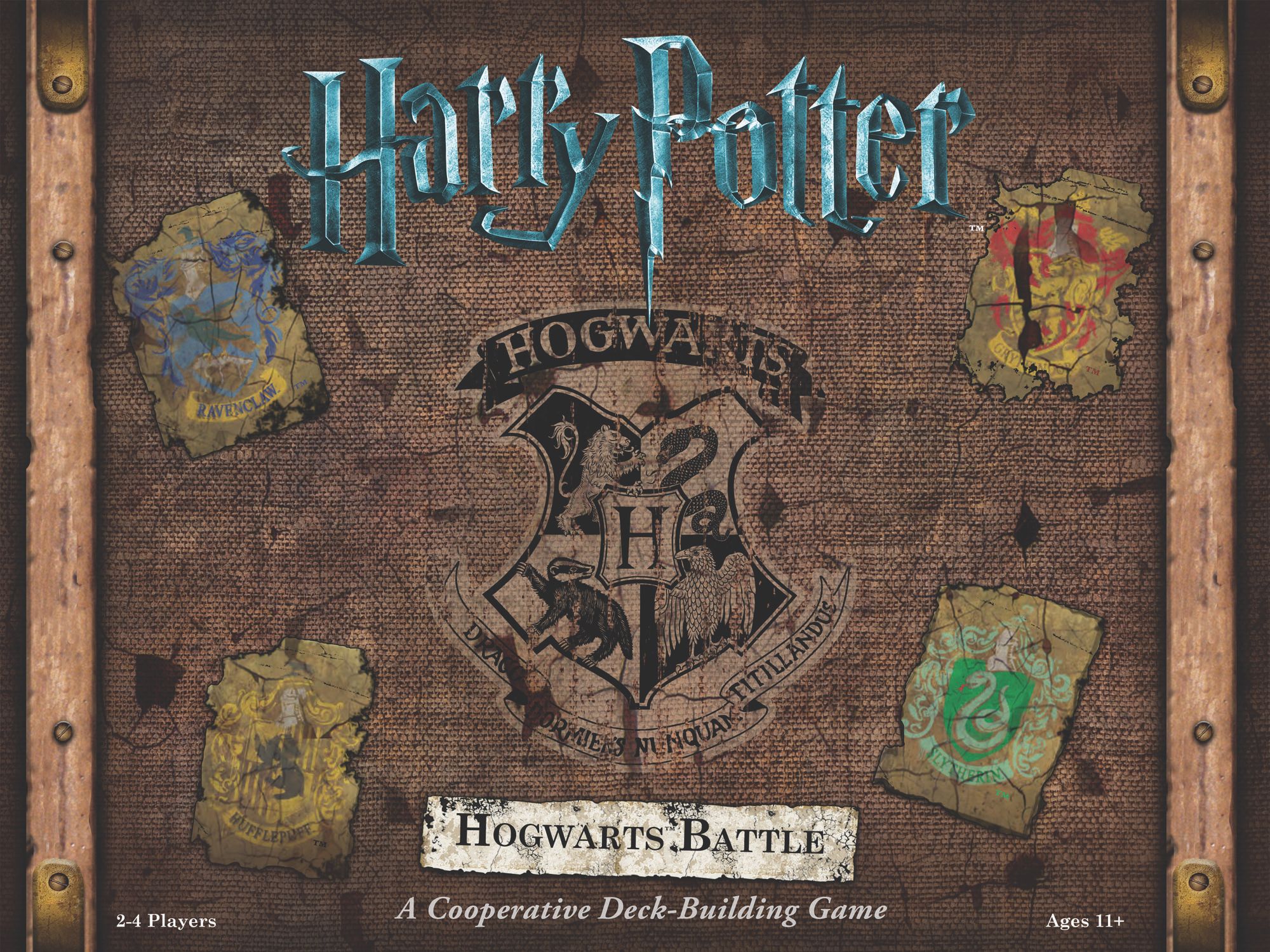 The forces of evil are threatening to overrun Hogwarts castle in Harry Potter: Hogwarts Battle, a cooperative deck-building game, and it's up to four students to ensure the safety of the school by defeating villains and consolidating their defenses. ...
Other Harry Potter board games you may also like
The OP Harry Potter: Hogwarts Battle Card Game
£49.99
£37.89
Asmodee Harry Potter Dobble Card Game
£14.99
£11.99
Harry Potter Cluedo (2019)
£28.99
£22.95
Ravensburger UK 26031 Ravensburger Harry Potter Labyrinth-The Moving Maze Family Board Game for Kids & Adults Age 7 & Up-So Easy to Learn & Play with Replay Value, Multicoloured, Standard
£24.99
£23.93
Top Trumps Harry Potter Top Trumps Match Board Game
£20.88
£9.90
Funko 42631 Harry Potter 100 Funkoverse (4 Character Pack) ENGLISH Board Game, Multi Colour
£46.28
£25.47
Topi Games TOPHAR609001 Harry Potter A Year at Hogwarts, Mixed Colours
£34.99
£34.28
Winning Moves Harry Potter Ultimate Trivial Pursuit Board Game
£29.99
£24.49
Harry Potter Potions Challenge Game
£10.99
Harry Potter and the Philosopher's Stone Board Game Mystery At Hogwarts 2000
£10.99
Harry Potter Scene it? DVD Family Interactive Mattel Board Game 2005
£9.29
Harry Potter Potions Challenge Board Game
£12.95
Cluedo Harry Potter -moving board 100% Complete Played Once
£5.00
Harry Potter & The Philosopher's Stone Mystery At Hogwarts Board Game VGC
£10.00
Harry Potter Cluedo Board Game LIGHTLY DAMAGED BOX Still New & Sealed | 2019
£18.95
Harry Potter Diagon Alley Board Game ( Mattel 2001) 100% Complete
£21.94
Trivial Pursuit Friends, Harry Potter, The Beatles, Lord of The Rings, Dinosaurs
£11.90
HARRY POTTER Board Game.THE PHILOSOPHER'S STONE TRIVIA GAME BY MATTEL COMPLETE
£7.99
Harry Potter Hogwarts Battle Deck Building Game
£7.50
Labyrinth - Harry Potter - Board Game
£21.99
2011 Harry Potter Scene It board game, the complete cinematic journey
£4.20
Harry Potter & The Philosopher's Stone Mystery At Hogwarts Board Game
£12.99
Trivial Pursuit Friends, Harry Potter, The Beatles, Lord of The Rings, Dinosaurs
£11.90
Winning Moves Harry Potter Cluedo Mystery Board Game, very good condition
£5.00
HARRY POTTER MINIATURES GAME PACK BRAND NEW & SEALED ~ HOGWARTS PROFESSORS
£5.95
Harry Potter Scene It? 2nd Edition DVD Board Game Complete
£9.99
HARRY POTTER QUIDDITCH THE GAME BOARD GAME UNIVERSITY GAMES
£10.00
Dobble: Harry Potter Edition [Board Game]
£14.99
Harry Potter And The Chamber Of Secrets Trivia Family Board Game 100% Complete
£9.95
Harry Potter and the Philosopher's Stone Trivia Game Prefects Edition Complete
£1.99
Harry Potter Trivial Pursuit 2019 Game
£12.99
Harry Potter Cluedo Mystery Board Game
£6.00